You know those pod machines that everyone has. And you know the speciality coffee brewed by the tattooed hands of bearded men in tight jeans that everyone drinks. Well. Here's an idea: bash the pair of them together into one splendiferous hassle-free slurp of instant goodness. Why hasn't anyone thought of it sooner?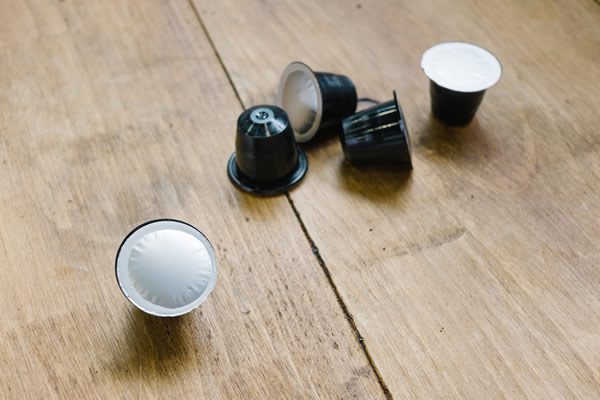 Pioneers of top-notch beans through your letterbox, Pact Coffee have taken their pursuit of your convenience to a higher level — spending just shy of 18 months grinding over a Nespresso®-compatible coffee pod that can live up to their 7-day freshness guarantee; and they'll still arrive alongside your bills in the morning. You won't just be supporting your addiction to decent coffee either: "If we can introduce more coffee lovers to speciality coffee, we'll get more income into the hands of producers at origin, and less into the hands of middlemen." Explains Pact's brilliantly-titled 'Head of Coffee' Will Corby, who's disappointed at the lack of speciality-grade coffee in so many of the pods on the market today.
Pact are into the last two weeks of an already successful Kickstarter, where pledgers will have the opportunity to get themselves a box of 40 pods at only £8 (normally £14.95); artworks; a roasting master class; even a trip to Brazil to join Will on a visit to the farmers who'll be supplying the coffee for your pods. They might have already burst their £20,000 goal, but this is still a project that demands your attention.