We are spending more time than ever in the kitchen. The days of the housewife shooing the rest of the family out of her exclusive domain while preparing the dinner in a pinny are now only seen in sit-com repeats. It has become a family affair – better education means the younger members of the clan are handy with a whisk, cookery shows are all over the TV and popular with a range of ages, and we're more clued in to the health benefits of eating freshly-prepared food over ready-meal rubbish – not to mention the prohibitive cost of taking everyone out for a meal in these times of tight belts. The kitchen is now as much of a domestic focal point as the living room sofa, and this evolution has brought with it a new range of products to enrich our kitchen experience. We're not just talking gadgets here either. Product designers who prioritise form over function offer a way of turning what was a purely utilitarian area into a far more liveable space through the introduction of beautifully designed objects.
In celebration of the renaissance in designing and making beautiful kitchen accessories; of authentic crafts reignited; of cutting-edge designers stripping back, and of reintroducing effortless aesthetic into your home's most important room — we've teamed up with Betta Living to present a list of the design-led kitchen beautifiers that are on our radar right now…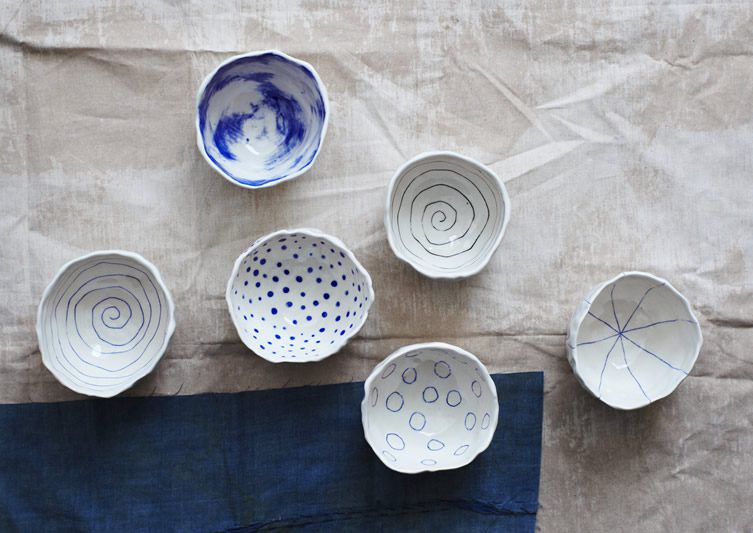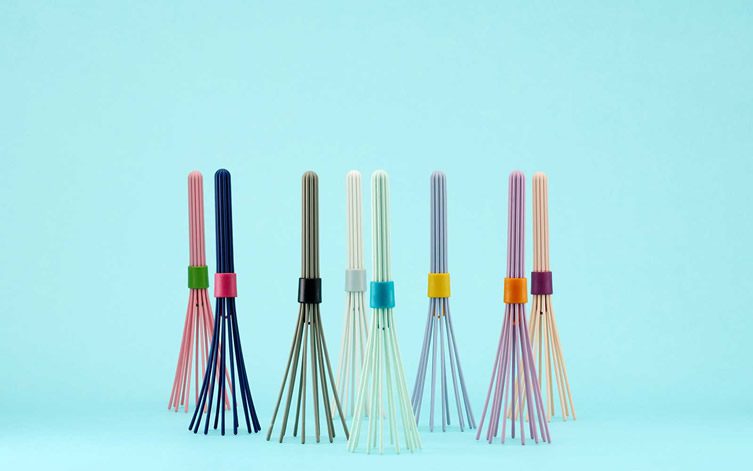 Brooklyn design collective Fiercely Made is run by Erin Przekop and Tom Critchlow, who have rounded up some of the neighbourhood's best artisans to participate in online selling. From their many wonderful products we've picked out Brooke Winfrey's btw ceramics range; each piece has a sense of individuality from irregularities in the hand-crafted potting process.
Even something as simple as spatulas can be improved too, as Fiercely Made member Ian von Miller demonstrates with the decorative handles of his Do-Anything Spatulas. Ding3000's re-imagining of the humble whisk for Normann Copenhagen combines great looks with practical advantages — slide the ring down the whisk and the splayed end is gathered together for easy storage, and there are eight colours to choose from.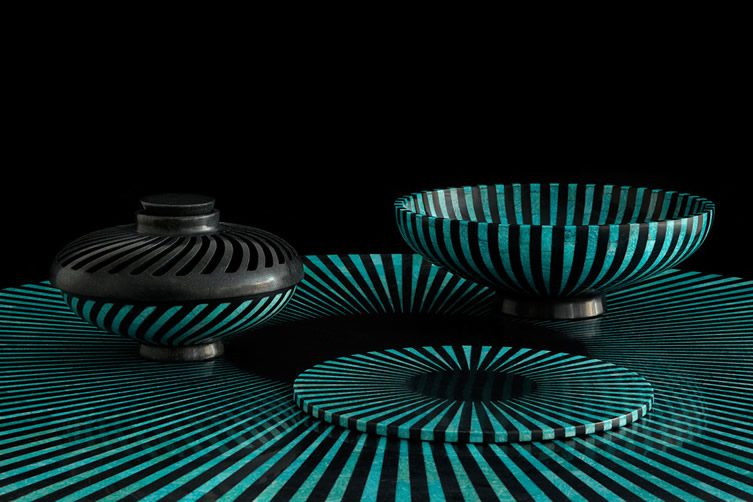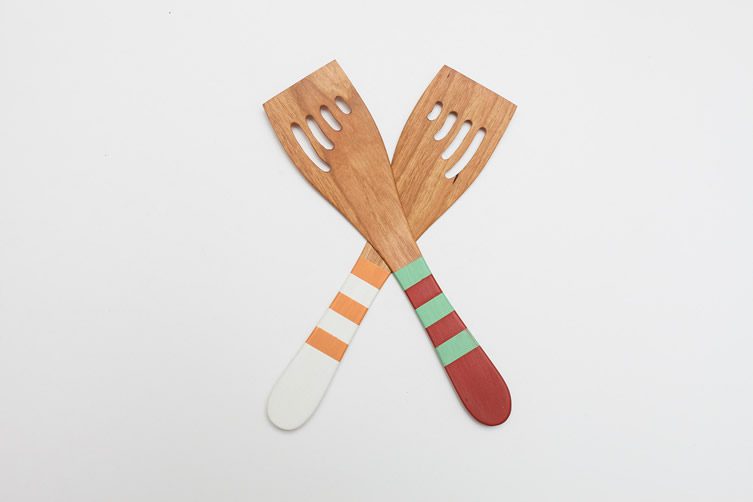 The Ruby Tree Collection takes a different approach to tableware, preferring precision over hand-thrown imperfections. The distinctive patterning comes from a meeting between designer Bethan Gray and Islamic art scholar Mitchell Abdul Karim; the latter saw parallels between the traditions from the golden age of Islamic art and court artisans in Gray's award-winning earlier work, and the duo now collaborate on Ruby Tree wares. The Stripe range is notable for its choice of fine materials in striking contrast – amazonite and black marble – and the sculptural look of the geometrically-patterned objects.
Belgian designer Veerle van Overloop, on the other hand, opts for clean white forms and materials in her ceramics produced by the Fou de Feu studio, but with equally attractive results.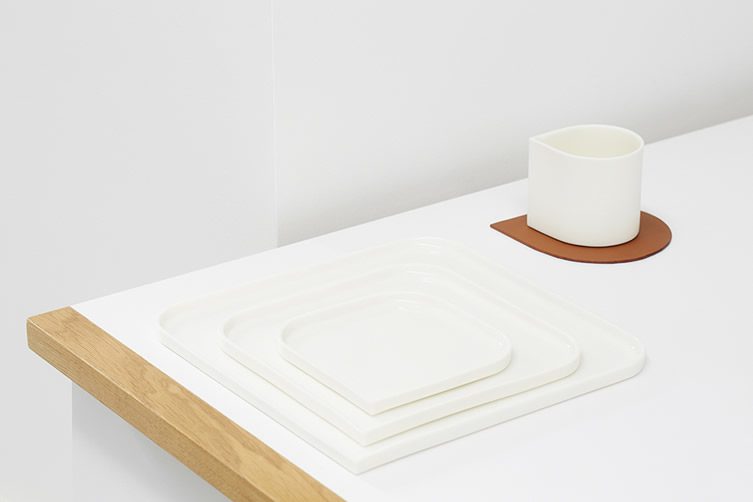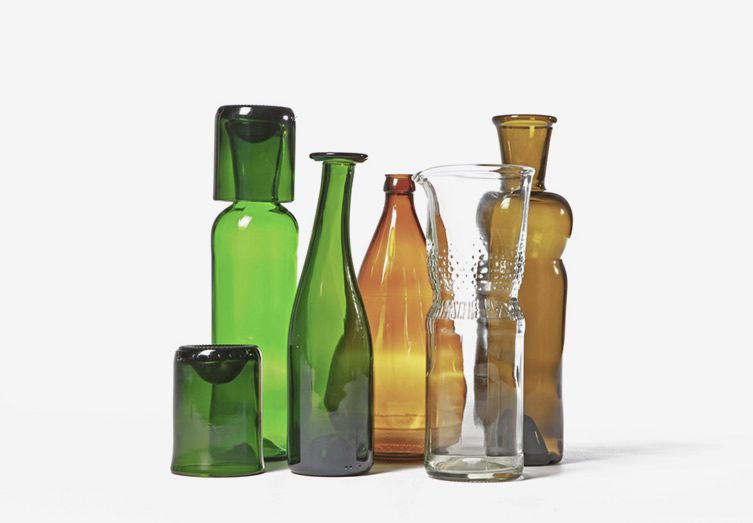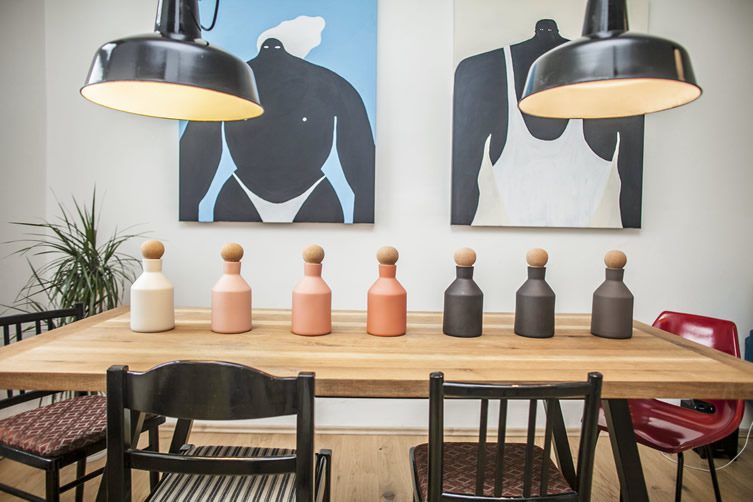 Over in Germany, Laura Jungmann's college diploma design project — based on the "Same same, but different" mantra — has been developed into the lauded SAME SAME collection. The remodelled glass bottles, produced in collaboration with traditional glass blower Cornelius Réer put a fun twist — literally — on standard glass vessels, making an object of mass production something unique. Not too far away in the Czech Republic, Markéta Držmíšková is turning the clock back to the liquid flasks of antiquity with her Gradient range. These superb yet simple earthenware vessels — topped off with a turned cork stopper — hold 1.5 litres and are glazed on the inside, making them suitable for any liquid.
From smooth to ridged — Ridge Kitchen by Visibility to be precise. Joseph Guerra and Sina Sohrab founded the Visibility studio in New York in 2012. Their groovy collection of porcelain kitchen tools cuts through the potential slipperiness of the glazed surface with well-placed ridged sections. The range includes a two-cup pitcher with a ridged grip, a pestle and mortar, and a ginger and garlic grater modelled on a Japanese design. Back to smooth and the lovely Marble Basics from Melbourne sisters Bliss and Bonnie Adams. Classic creamy marble shaped in unfussy, contemporary designs is what you get from this studio; Marble Basics are durable to withstand a lifetime of everyday use, and timeless too.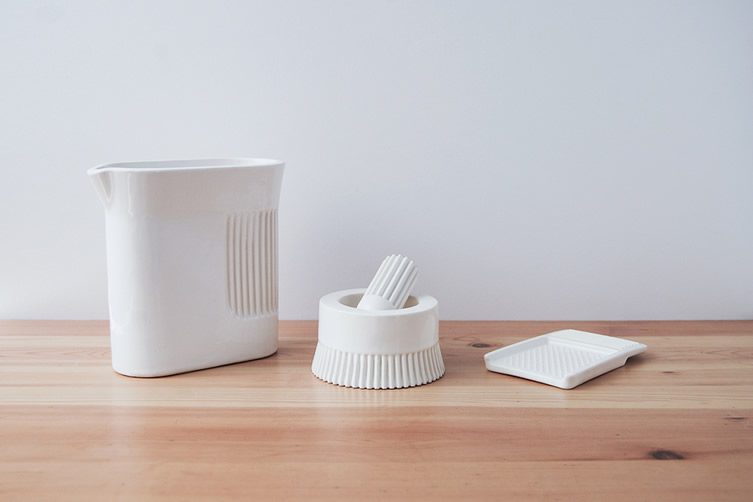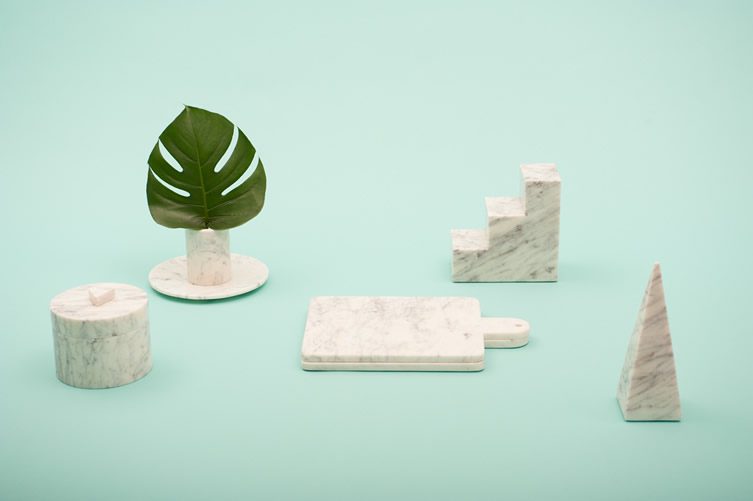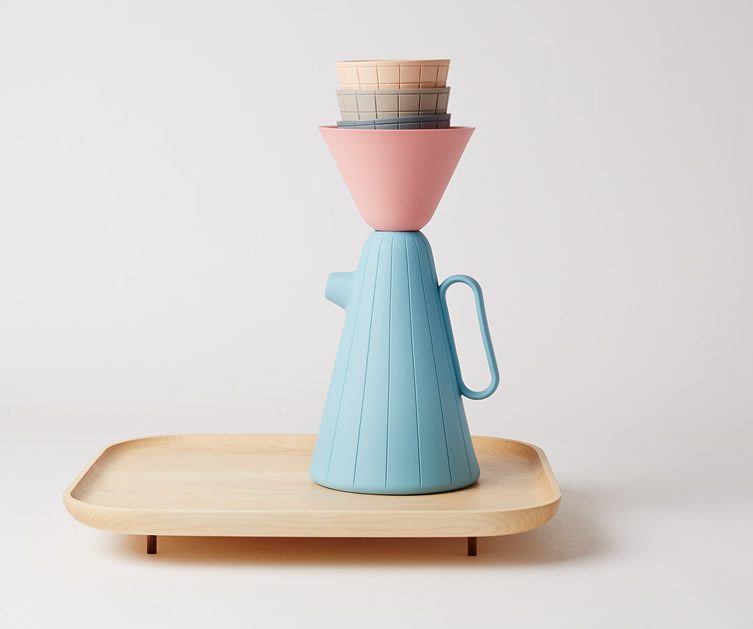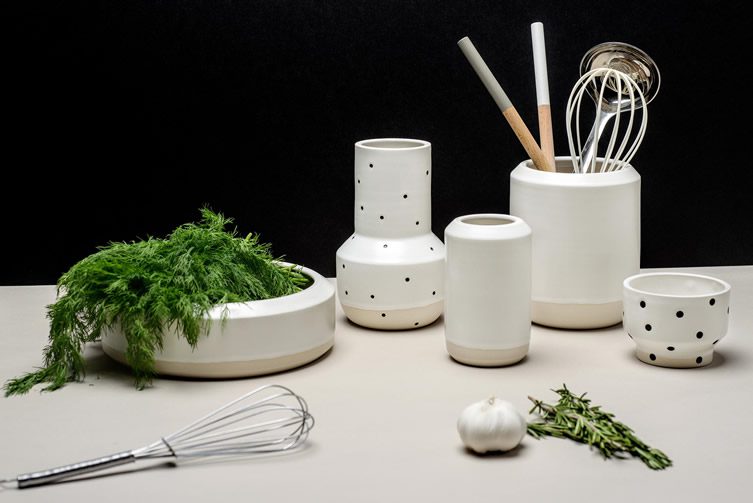 Caffeine addicts will be itching to get hold of the Tokyo coffee set from Mjölk — but be quick, as they are so laborious that only 10 sets are being made. Conceived by Venetian designer Luca Nichetto, the raw porcelain "sucabaruca" set is stained in vats of hand-mixed dye, and comes in a presentation box with a small book on the sucabaruca process. Staying with pottery, have a gander at the work of Marie-Pier Guilmain and Maud Beauchamp, aka mpgmb. The pair met studying industrial design in Montreal, and established their studio only two years ago. If stoneware vases and bowls float your boat, check out their subtly-angular Bwd collection. For more colourful tableware consider the geometric delights of Chi and Chi's Gathering series for Saniyo.
Ben Edmonds left the graphic design world to pursue a passion for crafting knives that began as a basement hobby. The hobby soon became deadly serious, and the Blok Knives operation moved to a studio in the heartlands of Derbyshire where spark continue to fly for the fledgeling business. Edmonds hand-tools his exceptional range of chef's knives from carefully-chosen materials — British wherever possible — following a philosophy of elegant form fused with brutal efficiency.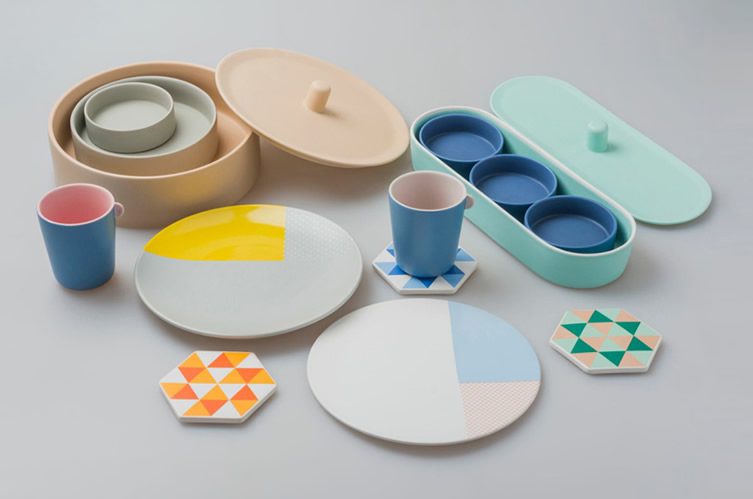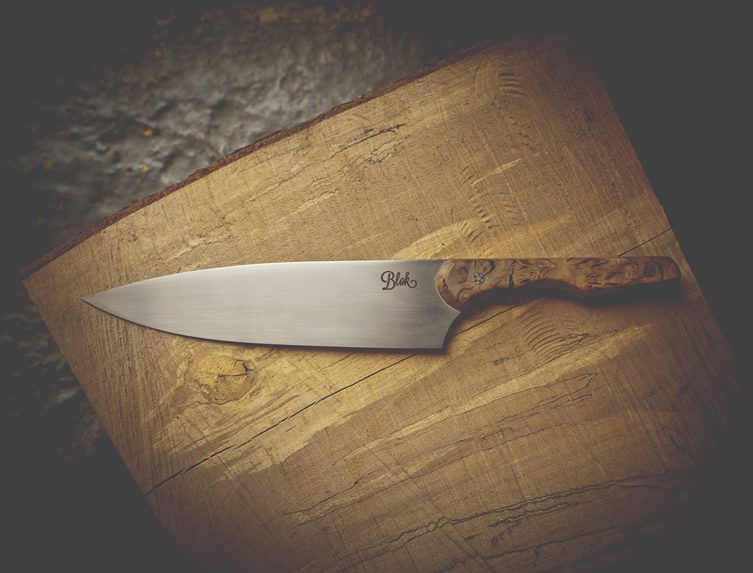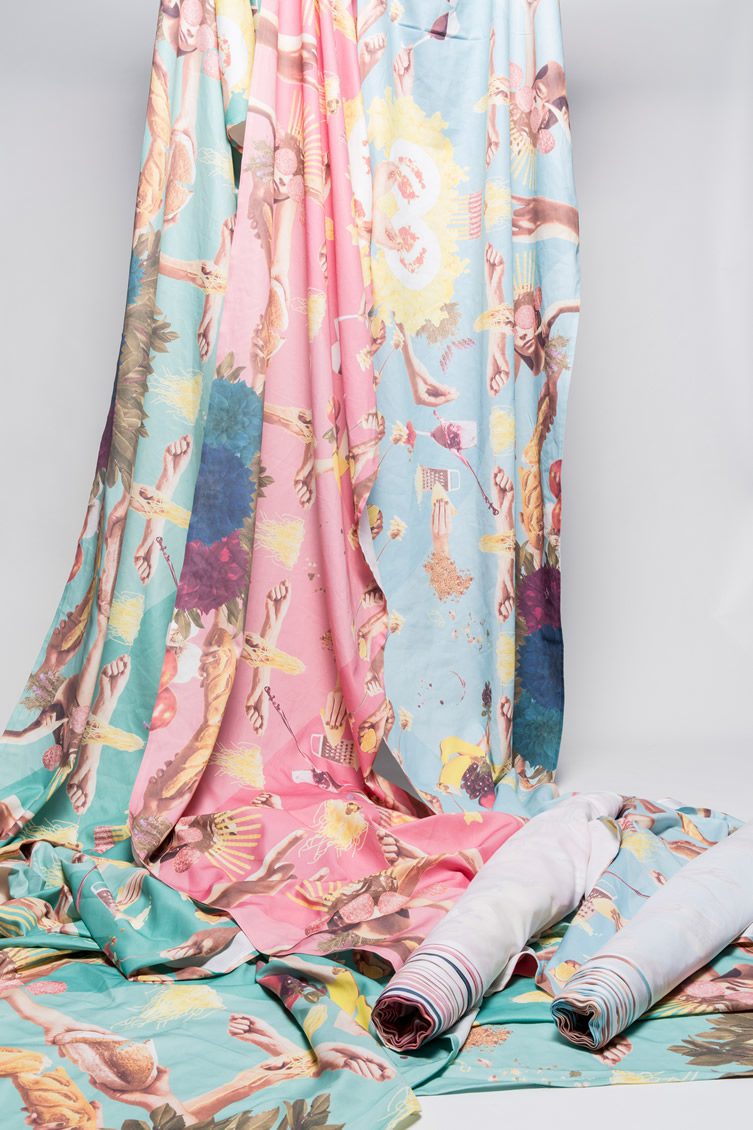 From the supremely practical to a complete flight of fancy now, and Mathery Studio's Con-Vivio tablecloth. Not commercially available (unless enough people petition them to make it, perhaps), the 43-metre banquet table runner was commissioned by the National Gallery of Victoria. It features Renaissance visuals layered with Renaissance-esque double meanings about cuckolded husbands and fickle women.
No selection of kitchenware would be complete without a Bottle Opener of course, and how about Brendan Ravenhill's rustic masterpiece? Available in beech or walnut woods, the dinky little number has two magnets — one catches the bottletop, and the other sticks to your fridge. Ta da! Speaking of bottles, what about serving your wine in a science-inspired carafe from Jay's LAB range. The borosilicate glass is laboratory quality, but looks great in a domestic setting too. The Southbank Centre shop is selling the full range, which includes beakers, flasks, and petri dish dipping bowls. The appliance of science indeed!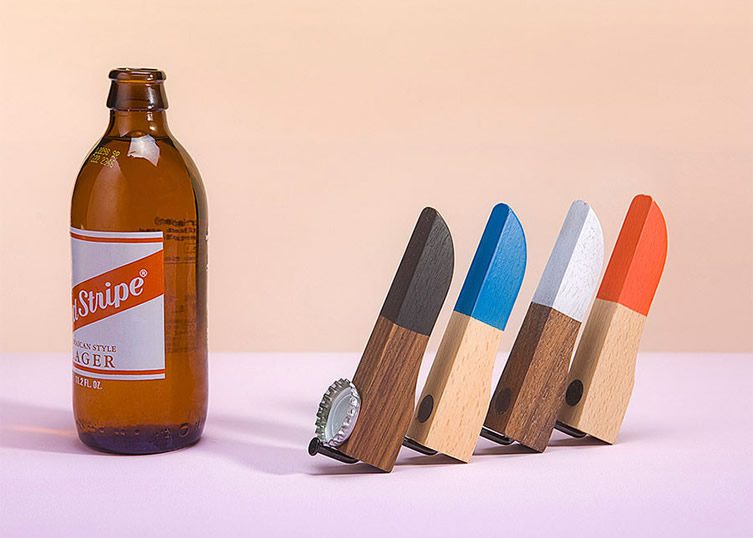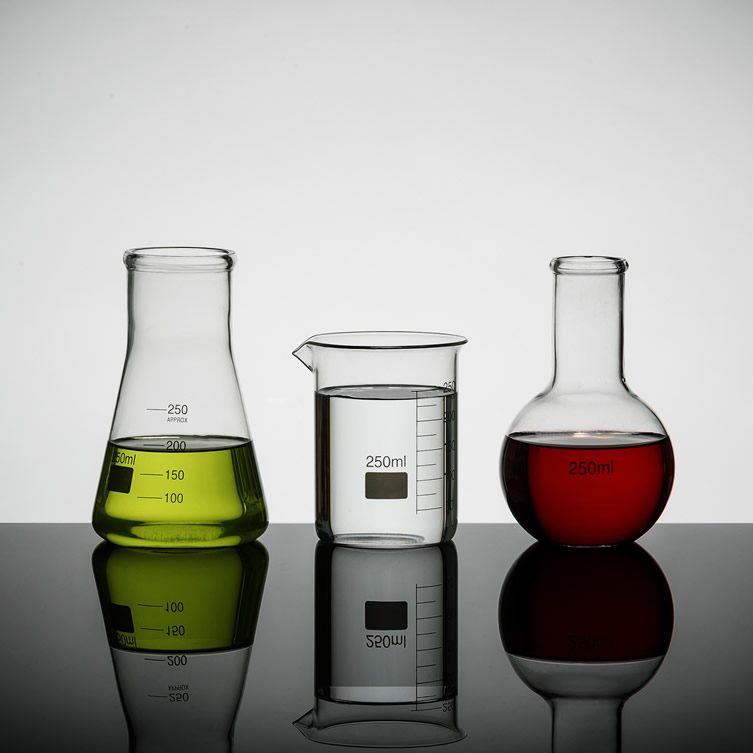 After all the cooking, eating and drinking is all done, you are still allowed to slob out in front of the living room telly. Watching a film together is only enhanced by a massive bowl of popcorn, and Jolene Carlier has devised a brilliantly fun machine to get that corn popped with a dash of Willy Wonka theatricality. Kids (and big kids) will love gathering around Popcorn Monsoon to watch the kernels jump from the heating chamber – only raining down into the collection container when fluffy enough to make the leap.
***