Feeling more like a local than a tourist is one way to get more out of a city break, and Malmerendas Boutique Lodging is geared towards achieving just that. Located in the city centre, Malmerendas is at the other end of the spectrum from impersonal chain hotels.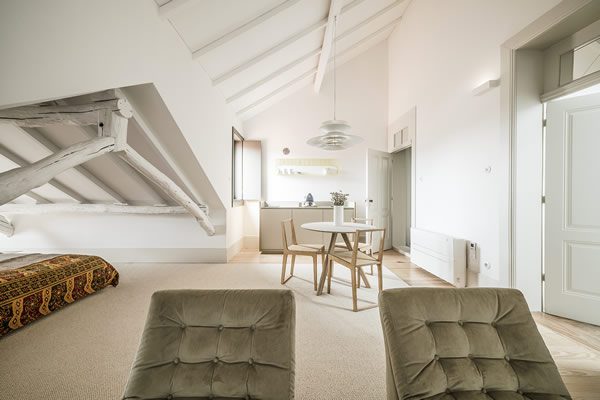 Instead, what we have here is a converted early 20th Century townhouse, offering five suites blending immaculately restored architectural features and contemporary design.
While the facilities at Malmerendas are high-end hotel quality, the building gives off a comfortable, domestic vibe that helps guests feel right at home in the city form the moment they arrive. Each suite, for example, comes equipped with a kitchenette, making the experience more like an apartment rental than a typical hotel stay. Malmerendas is ideally situated for a shopping trip, with both a charming old market (Mercado do Bolhão) and one of the city's main shopping streets (Rua de Santa Catarina) just a stone's throw away.
For culture vultures, there's attractions such as the National Museum Soares dos Reis, Culturgest Porto Contemporary Art and the Serralves Foundation, along with S João National Theatre and the Bolhão Theatre, plus the Porto Botanical Gardens to explore and a wealth of cafes and restaurants to enjoy. Being a very walkable city is one of Porto's great strengths, making central accommodation such as Malmerendas a smart choice.