The Dequindre Cut in Detroit has already seen major change as it moved from disused railway line to green space and walking track.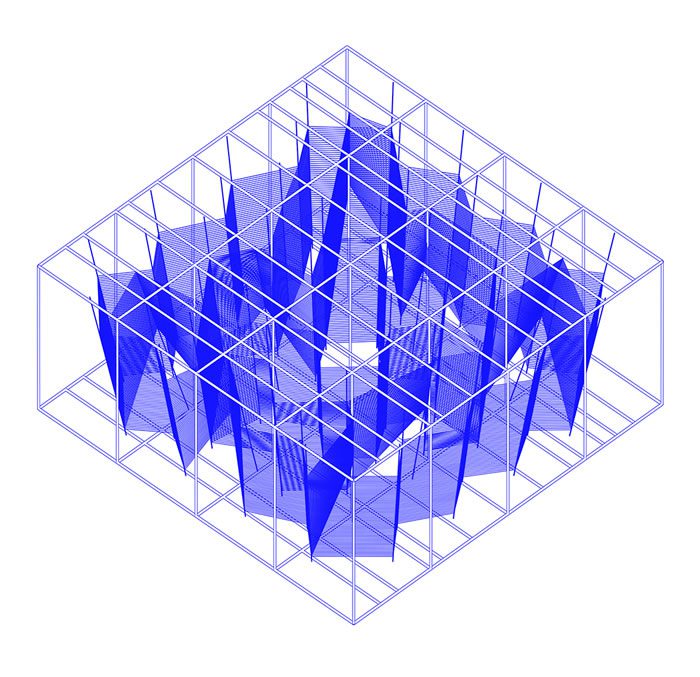 It's part of a programme of urban generation in the area linking the river front with the Eastern Market arts district, and on top of the Dequindre Cut's permanent transformation has come the temporary intervention of George King Architects. The agency, based in London and Melbourne, was one of five winners (and the only international selection) of a play-themed competition within this year's Detroit Design Festival.
The firm's futuristic Lasermaze puzzle took shape within a section of old underpass archways. Lasermaze uses two completely contrasting materials in steel and wool. A simple arrangement of scaffolding provided the framework for the wool — three miles of UV wool to be exact — which was woven around the metal supports to form visually semi-permeable but physically impassable maze "walls".
The contradiction between seeing a way through and being able to move in the required direction, and the complex geometry of the walls, created a challenging puzzle, further aided by the disorientating glowing light effects.