How could you not enjoy a visit to Toki with that infectious smiley logo pressing its grinning face to the window? The branding at this Jordaan hangout is by neighbouring creative studio HarrimanSteel BV, and across both the fit-out and products there's a great blend of local input and quality imports that make an attractive package.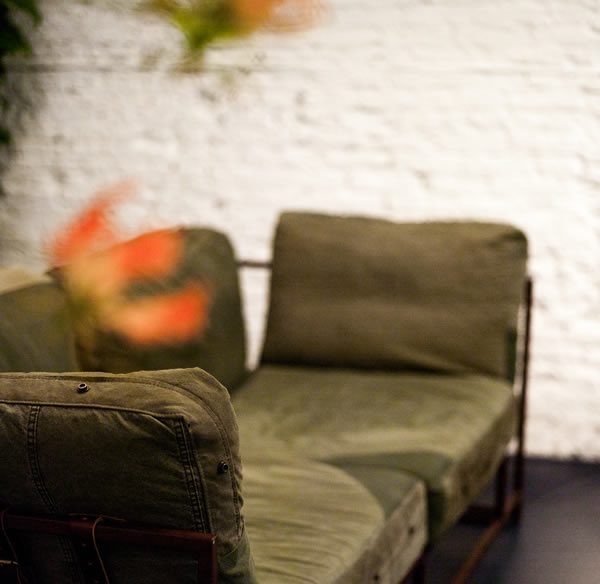 Among the most eye-catching of the foreign contributions comes from the UK in the form of Max Lamb's synthetic marble. The Crawley craftsman's inventive material makes for a colourful corner bar counter, also cropping up as decoratively durable tabletops and display surfaces.
The United States also supplies some key ingredients to this multi-faceted venue. Detroit's artisanal trailblazer Shinola have hit a homer with their hand-crafted baseball bat (if you're going to forcibly eject ruffians, do it in style is what we say), Boston comes to the party with tea from Bellocq, and LA maker Stephen Kenn provides the best seat in the house with his bespoke couch. Breakfast, courtesy of Aussie-Amsterdam company Granola for Gangsters, gets the day off to a healthy start, pastries are made around the corner by Petit Gateau, while the afternoon offerings include Hackney's Crate craft beer.
Toki, incidentally, is Japanese for "time of opportunity". But you knew that already, of course.
@HarrimanSteel
@StephenKenn
@bellocq