Philadelphia Museum of Art is full of local pride as it presents the work of one of the city's most eminent photographers. Multitude, Solitude looks back at the early career of Dave Heath, who was born in Philadelphia in 1931 and honed his skills photographing fellow Philadelphians going about their business on its streets.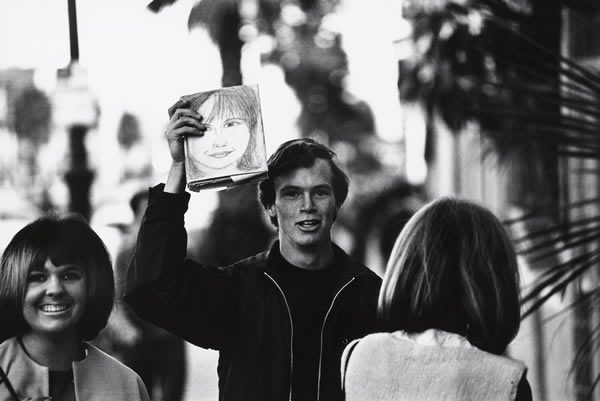 He also undertook formal training and frequented the PMA to study the paintings on show there, and now it's Heath's own work, produced from the late 1940s to the end of the late 1960s, that grace the museum's Honickman and Berman Galleries.
Heath's passion for photography was ignited as a 16-year-old when he saw a photo essay on foster care in Life magazine. He immediately recognised the medium's ability to transcend straightforward reportage, and the evocation of emotion through his imagery would become his greatest strength. Heath developed his emotive style by photographing his fellow soldiers while serving in the Army during the Korean War. On his return, the artist subsequently moved to New York City where he produced some of his most important series, on display as part of this exhibition.
Among the many projects of this period was his 1954 work titled No Dancing in the Streets, highlighting the indifference to the Korean War in contrast with World War Two, and a decade later he revisited the themes of crowds, the individual and solitude during a four-year exploration across America. The bittersweet Multitude, Solitude continues until 21 February 2016.