There's a tendency for architectural photography to be cold and impersonal, favouring the building and its details over its place in the real world; its context, surroundings, and perhaps most importantly, its inhabitants.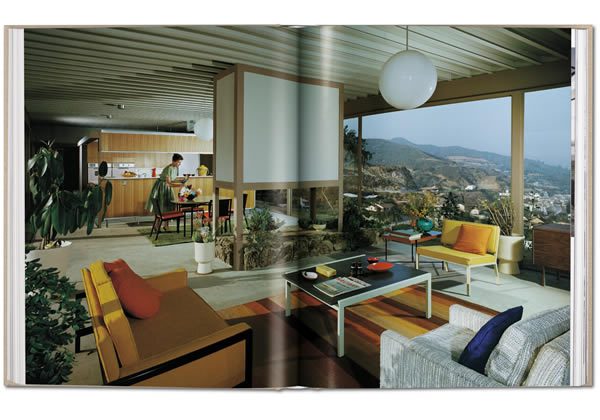 Not so in the work of Julius Shulman, the American photographer whose evocative images of mid-century, Southern Californian architecture defined the aesthetic of that time — elevating the rise of modernism is places like Palm Springs to a mythical level. Not limited to the West Coast, Shulman's photography took him as far as Israel and Hong Kong on his ceaseless study of Californian modernism.
A new edition of TASCHEN's Modernism Rediscovered sees over 400 architectural treasures pulled from Shulman's archives; each project and photograph painstakingly selected by Benedikt Taschen (who enjoyed a close working relationship with the photographer, having published 1998's Julius Shulman: Architecture and Its Photography) from over 260,000 images. The photographer's knack for presenting architecture in context, alongside an intuitive sense of timing and composition earned him the reputation of a great in his field; his work also instrumental in cementing the image of the midcentury Southern California lifestyle across both the United States and the world at large.
Spanning three volumes, this impressive document of Shulman's irrepressible style is a welcome reminder of one of architecture's most captivating moments. Expect projects from architects and designers like Frank Gehry; William Beckett; Albert Frey; Bruce Goff; Herb Greene; John Lautner; Paul László; Le Corbusier; Charles Luckman; Oscar Niemeyer; William L. Pereira; Skidmore, Owings & Merrill; Raphael Soriano; Ludwig Mies van der Rohe; Welton Becket Associates; and Frank Lloyd Wright.
Julius Shulman. Modernism Rediscovered is available now.