With over 100 Welsh beers and ciders on offer, Green Man presents Courtyard (from the same folk behind the brilliant Brecon Beacons festival of the same name) is a beer festival in the true sense.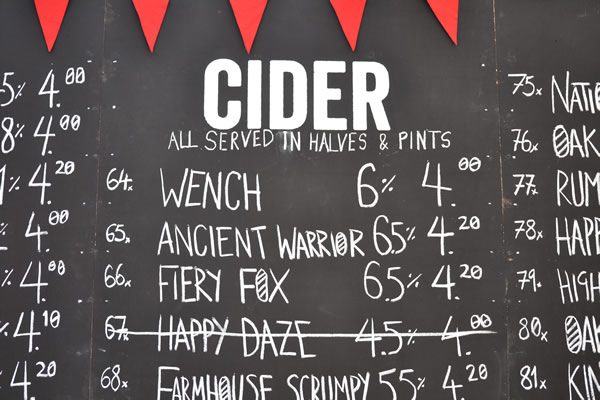 From tomorrow, King's Cross, London, will become a four-day Mecca for drink enthusiasts to sup a few Celtic specialties from independent breweries; catch some installations (including a 15m high Green Man); dance merrily to music from the likes of Ibibio Sound Machine, The Wave Pictures, Huw Stephens and Happyness; and soak up the grog with a wide selection of street food — most of which is directly from Wales.
Open 12pm—11pm (12pm-10:30pm Sunday), Courtyard is a free event … although *handy tip alert* you can purchase packages and cups in advance, which will inevitably save you some pounds and, on busy days, gain you priority entrance. Iechyd da!