"I was born clutching pizza", says Ferris Plock, describing an arrival which must have raised a few eyebrows in the delivery room. The Bay Area artist is without doubt a pizza fanatic, spending inordinate amounts of time eating it, thinking about eating it, and drawing it too. It was only a matter of time before his personal pizza obsession made its way into the public arena, and that time is nigh.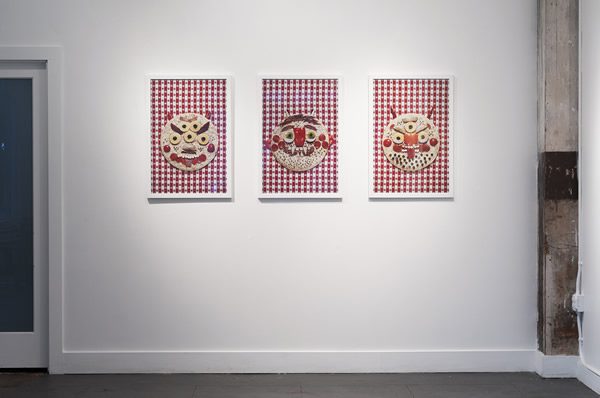 Plock's Personal Pizza Party lifts the lid on his relationship with everyone's fast food favourite, introducing viewers to a cast of curiously-topped pizza people and their unlikely adventures.
Inspiration for these escapades must surely have arrived during a post-pizza-cheese-dream slumber. Anything goes at this pizza party weird-out, as Plock moves from darkly-comic scenes picturing cannibalistic slices to a sword fight between two rivals in intricate ceremonial dress. We watch as he invents sci-fi stories in which alien pizza arrives through inter-dimensional portals, and imagines post-apocalyptic zombie pizza roaming the Earth — you name it, Plock has cooked it up. The Personal Pizza Party is being held at One Grand Gallery, Portland, until 28 August.