Cards Against Humanity — the card game that makes you say things like "Rumor [sic] has it that Vladimir Putin's favorite [sic] delicacy is a zesty breakfast burrito stuffed with Lance Armstrong's missing testicle" — have embraced graphic design and illustration, in an add-on pack that's donating all profits to Chicago Design Museum.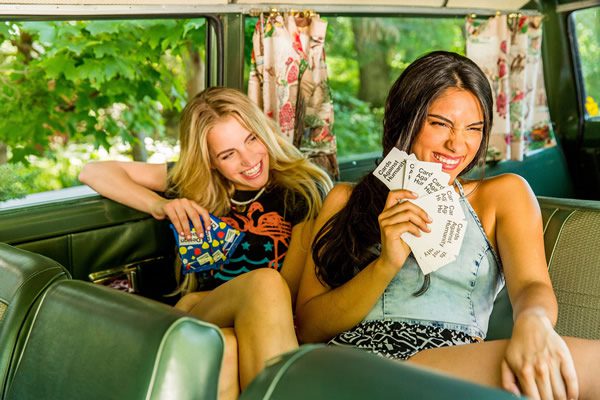 Dodgy American spelling aside, the game has exploded internationally — demonstrating the public's desire to say incredibly wrong things. Thankfully, some of the more offensive cards — Date Rape, and Passable Transvestites — have been removed (apparently it's still OK to make jokes about AIDS), but what we're really here for is 30 all-new illustrated cards designed by the likes of Milton (I ❤️ NY) Glaser; Erik (FontShop) Spiekermann; Art (Playboy logo) Paul and Susan (Apple Macintosh) Kare, alongside a host of contemporary designers: Sonnenzimmer; Jay Ryan; Olly Moss…
Roping in a bunch of good-looking, wholesome American kids to market The Design Pack, Chicago's Cards Against Humanity continue to expand on the original black-and-white version that was funded by a successful Kickstarter campaign at the end of 2010. Like design, and saying things like "when you get right down to it, fisting is just warm, velvety muppet sex"? I say no more.