When Vei Tan struggled to find employment after graduating from Melbourne's RMIT in 2011 with a Masters of Architecture, she decided to take charge of her own destiny. A staunch passion to create led Tan — along with partner Patrick Macasaet — to buy a 3D printer; MIMAW (Micro.Macro.Workshop) was born just a few years later.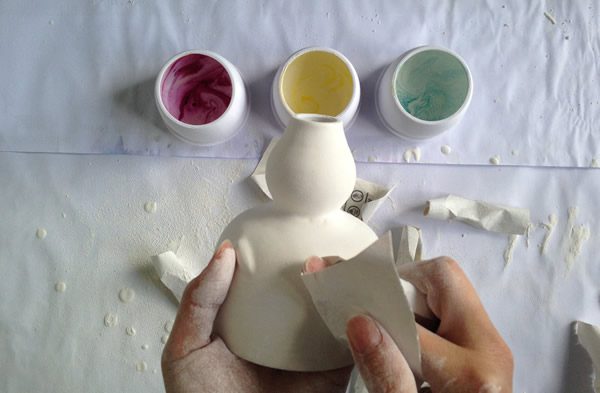 Telling us they work by the philosophy 'Araw-araw' (meaning 'everyday' in Austronesian language Tagalog) — celebrating the everyday banal objects often overlooked — from architecture; urban artefacts; infinite play; and daily objects, they have a host of projects and design products under their fairly new belts; one of our favourites being multi-functional TABA (or Chubby in Tagalog).
Snowman-esque, these characters — 3D-printed and hand-finished through plastering, resin techniques and painting — can be used for a variety of purposes: ornamental, storage, play… each one with its own personality, bound to match that of its owner and their 'everyday' life.