This probably won't please our Yorkshire readers, but did you know that Tommyfield Market in Oldham claims to be the site of Britain's first fish and chip shop? As something to boast about, that's pretty good — so good that there's a pub all the way down in London named in tribute.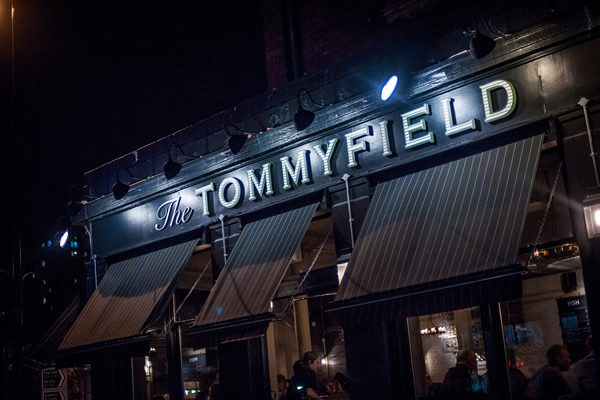 The Tommyfield is in Kennington, and it's part of the Three Cheers Pub Co, founded in 2003 by three school friends.
Recent developments include a group rebrand and the opening of six boutique rooms on the top two floors of The Tommyfield. From a stylised Wonder Woman portrait in Room One to the distressed wood cladding in Room Six, their individual style (not to mention the free WiFi) adds a great extra dimension to what's already a cracking pub. Period details abound throughout The Tommyfield, notably the cast iron pillars with their ornate capitals, and the chandelier and ceiling rose combination in the Master Room — a private space with its own bar that's available for event hire. Fish and chips is, of course, on the menu.