I have been aware of Timerous Beasties since they started etching highly detailed and floral patterns into concrete, a juxtaposition that really tickled me. Better known for their subversive take on the often twee world of textile and wallpaper design, Timerous Beasties was founded in Glasgow in 1990 by Alistair McAuley and Paul Simmons. I spoke to Paul to find out more about how their minds work. We talked post-punk, self-deprecation and brain surgery…
What's the most important thing to know about Timorous Beasties?
That we're not a veterinary practice?!
Have you always had a sense of rebellion or are you reacting against something specific?
One could say we are from the post-punk generation, and that we have reacted to a certain lifestyle or stereotype, that we found rather boring, but we don't seek to be actively rebellious. We just try and reflect things that we love – humour, pattern, process, drawing.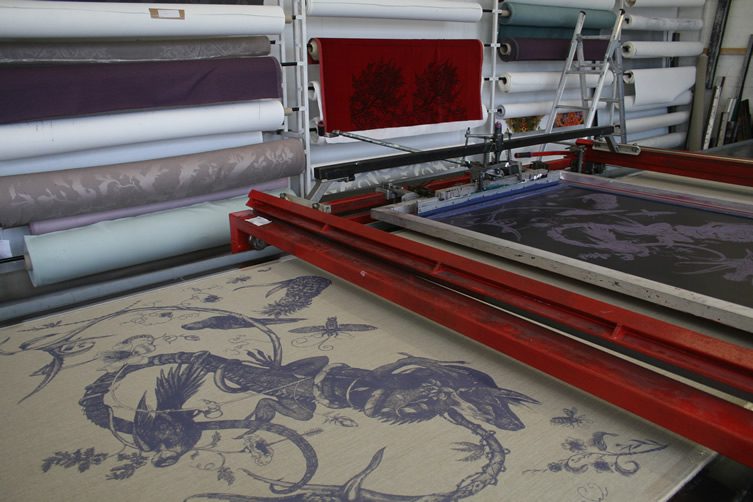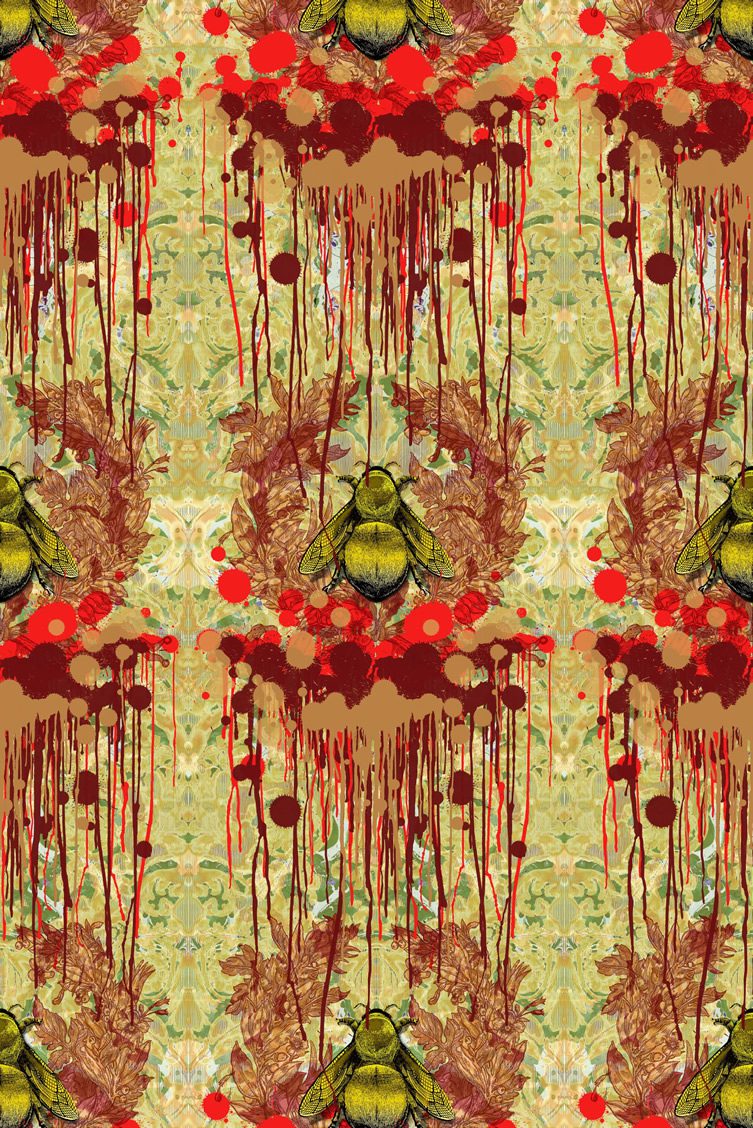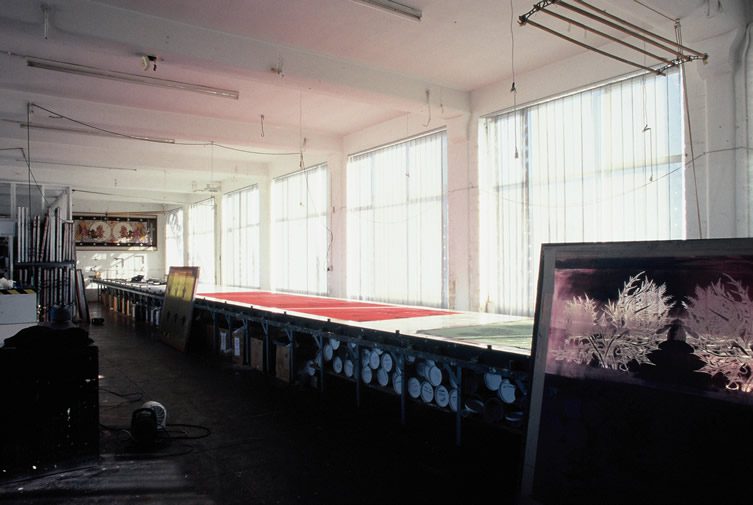 Why is it important to you to continue hand printing many of your fabrics and wallpapers?
It is always important to know about a process in order to design for it, whether its digital, hand-printed, lace, or jacquard. We experiment with all sorts of things. We are very hands on in terms of production and processes in our studio, where we will mix different inks, varnishes, heat sensitive inks… anything that is liquid and can be pushed through the mesh of a screen. We have printed onto stone and wood as well as textiles and paper. We also work with many manufactures, first to understand their processes, and then to find out how we can push the boundaries – hand printing allows us to do this.
What influence does being based in Glasgow have on your work?
We do love Glasgow because it is the underdog, it has the faded grandeur of a once very rich Victorian city, it has a self-deprecation that keeps it real, but also allows it to punch above its weight when least expected. It has a rich culture and intellectual past that still effects its present, but it is plagued by its urban failures and political stagnation. It's good and bad in different ways.
What inspires you?
I can't remember who said it but most things are pretty inspirational when you look at them for long enough.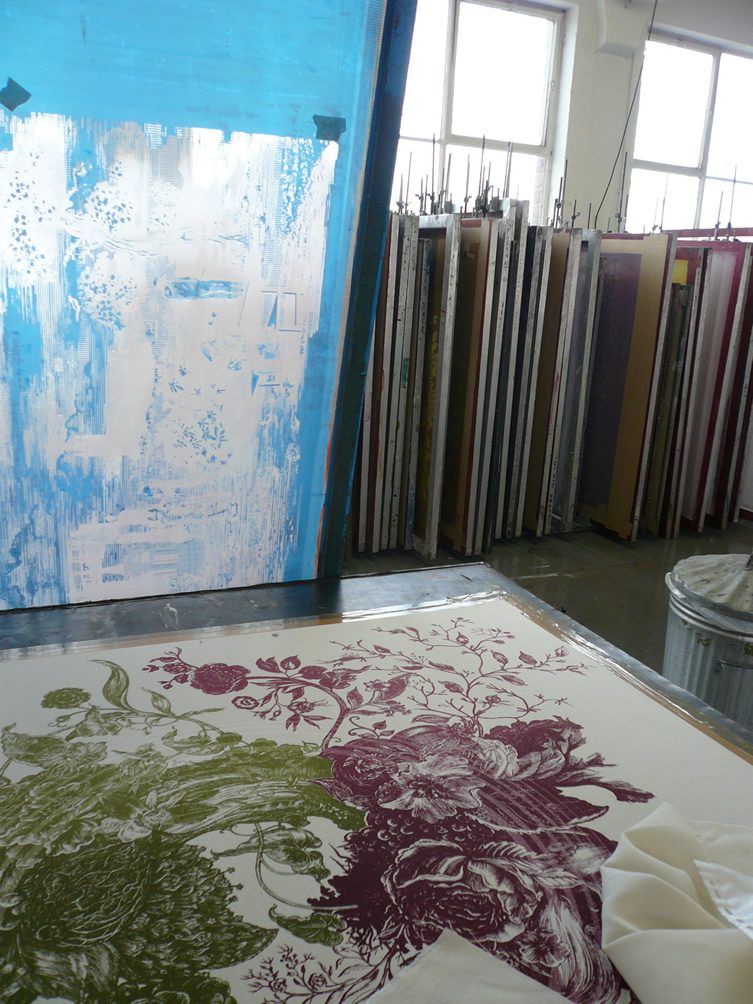 What do you do to overcome creative block?
Don't stop.
Talk me through your design and making process from initial inspiration to final product.
Starts with… idea… Sketch… research… draw… scan into computer… put into a repeat… clean artwork… print artwork… expose screens… sample… colouring sample… fabric sample… print… create in-situ photos… produce renderings… pricing… coding… uploading onto website… and ready to go!
It's a long road.
What's your favourite part of the process and why?
Probably ideas and drawing, or drawing whilst dreaming up ideas.
How does working on a collaboration such as the ones you've done with Brintons Carpets, Nike and Famous Grouse differ from your normal process?
Collaborations are great because you have to have a different approach, learn about new processes, take new things into consideration, and work to a brief. Many people think boundaries and compromises are bad things – we think they're a challenge!
What are you most proud of?
We're going to have to say our children… separately!
What advice would you give to an aspiring surface pattern designer?
Study brain surgery!
And finally, what's your favourite colour?!
Today… green!
***