By day, Dalston multi-use venue J.R. Brewer serves the public as the host of businesses including The Secret Handshake Café and homewares store Roots Retold. Come the end of the regular working day, the retail operations close up shop leaving Brewer's Bar to carry the torch into the night.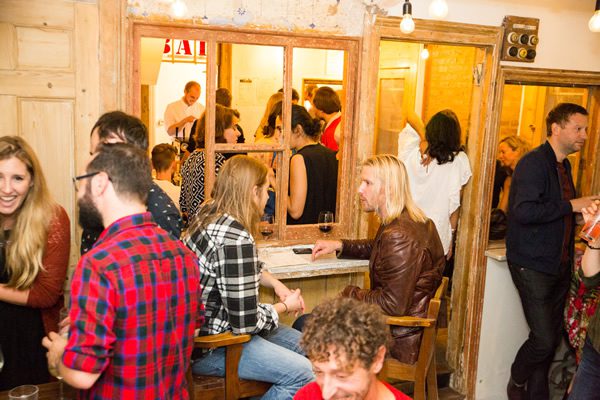 J.R. Brewer retains the name of a now-departed butcher's shop. The venture in its current guise is the work of Cal Smith and Debora Quargnolo; Cal was renting the place from Debora as living accommodation before the two hit upon the idea of re-opening J.R. Brewer as a commercial property. There's also a furniture repair workshop run by Cal, a professional restorer, in the mix.
It took a year of elbow grease for the former TV producer to get the place up to snuff. His scraping revealed a number of original features that give Brewer's Bar its character, including the red and gold shop sign, decorative ironwork, and marble butcher's worktops. New additions have been chosen to enhance the overall vintage vibe, with salvaged Victorian tiles in the bathroom, old church pews, school desks and industrial machinists' chairs featuring. Cal's old piano also makes an appearance in drastically altered form — it's been upcycled into the venue's bar.