"I was very shocked by Tony's death. He always seemed so young and enthusiastic in spirit, he had the attitude of a man in his 20s which I thought was a great way to be." Bernard Sumner (Joy Division and New Order). Eight years. If the name Anthony H Wilson has passed you by, I prescribe a few hours with Google, and a decent record player. The mastermind behind Factory Records was one of the good guys … you may never see again a man as committed to increasing the cultural capital of their city. Even the moniker Mr Manchester seems to downplay his contribution.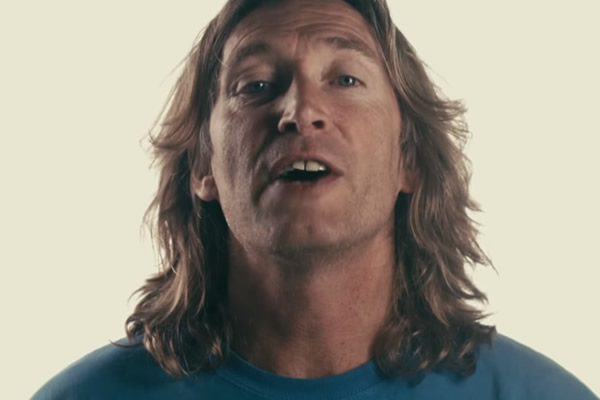 I'll go with the belief that you know the name; the face; the interviews; the soft voice; the boundless enthusiasm; naïvety; bullshit; disdain for Liverpool FC. I'll run with the understanding that you could name the eight faces below in a heartbeat. I'll continue with the perception that you're familiar with cobbled streets; rain; coats; club music; cocky self-assurance.
A little more from the New Order man: "I first heard St. Anthony the day before our Jodrell Bank Gig in in July 2013. I thought it sounded fucking great. I love the way the rhythms of Mikes voice seamlessly weave their way through the music. I Love the passion of his words and the way he delivers them with such intent, and how the music arrangement by Joe is based on the New Order song Your Silent Face. I think it's a very fitting and moving epitaph to Tony."
Put out by Skinny Dog Records (a label formed by members of I Am Kloot and Elbow), St. Anthony – An Ode to Anthony H. Wilson is a moving piece of music centred on a poem by 'lifelong Wilson fan' Mike Garry; composed by musician Joe Duddell. I say moving, for anyone with the rainy city in their heart, it's fucking stirring stuff. I reckon even City fans would agree. Available to download and buy on CD and white 12" vinyl, 14 August, St. Anthony features an Andy Weatherall remix and sleeve designed by … answers on a postcard … all profits go to The Christie Charitable Fund; Tony Wilson died in 2007 at Manchester's Christie Cancer Hospital.
Tickets are available now for a launch event at the Old Granada Studios.