It's a brisk winter's day in Barcelona, and sculptor/industrial designer Antoni Yranzo is pointing out the key sites of a former factory in the city's industrial quarter. Dubbed the Catalan Manchester, Poblenou was a yarn-spinning force throughout the Industrial Revolution — falling into inevitable decline as the textile industries moved out of Europe. Things are looking up for the neighbourhood these days though — innovation district project 22@ turning El Poblenou into one of the world's largest urban regeneration schemes; an influx of creative and cultural industries taking residence in former industrial spaces; and recently-initiated Poblenou Urban District bringing together the area's diverse cumulation of galleries; showrooms; bars; workshops.
It's Yranzo's own workshop/creative space Casamitjana 15 — housed in a renovated 1943 factory building — that we're on our way to as he recounts the sounds from the mills that closed their doors in the 1960s. This is a guided tour, there are no coloured umbrellas in sight. Founded just a couple of years ago in Barcelona, Gloria Molins' trip4real is a startup committed to putting the experience back into travel. Hinging on Molins' own zeal for experiencing cities from a local standpoint, the company pairs passionate local 'guides' with travellers in pursuit of real, tangible experiences. Selfie sticks on La Rambla this is not.
Back to our guide, artist/designer Antoni Yranzo — who is now talking passionately about the quantities of sculptures that occupy his workshop; a common thread of human spirit and endeavour unite the pieces, with a character known as Otoko (a Japanese term for a strong man) wearing a yoke in many. The wooden crosspiece that is used to attach animals to carts or ploughs symbolises man's many struggles — labour; finances; oppression — and we're swiftly sketching out our own yoke over coffee and biscuits. Yranzo hasn't brought us to his Poblenou studio simply for a guided tour (fascinating as his tales of the 'hood's industrial past are), trip4real is sworn to the celebration of experience. We're here to make our own Otoko.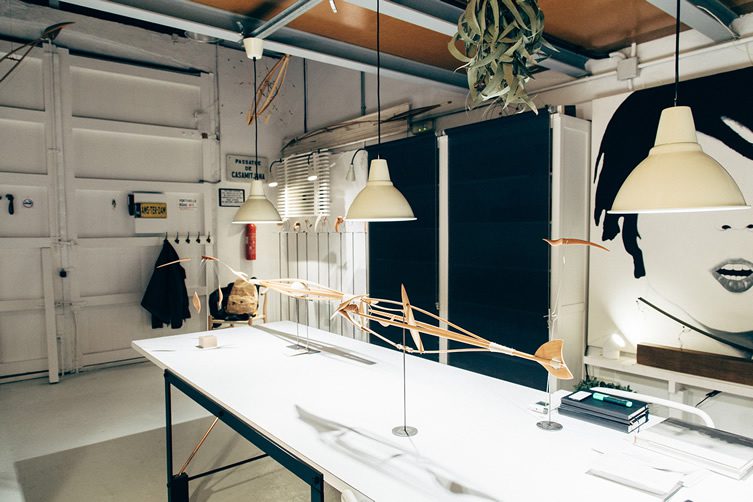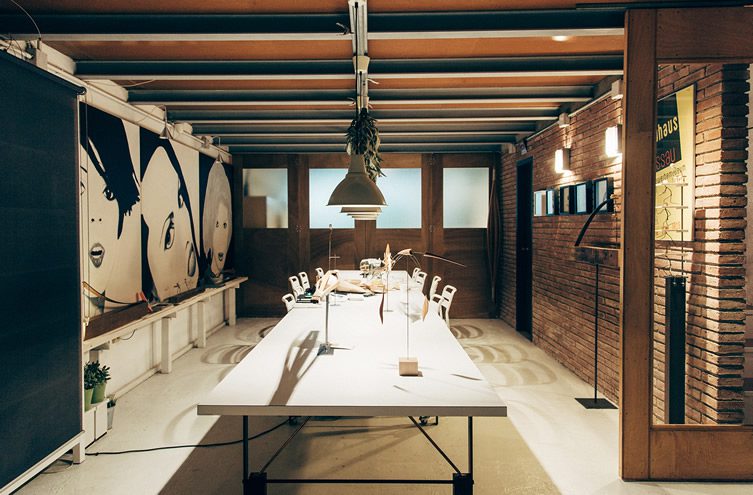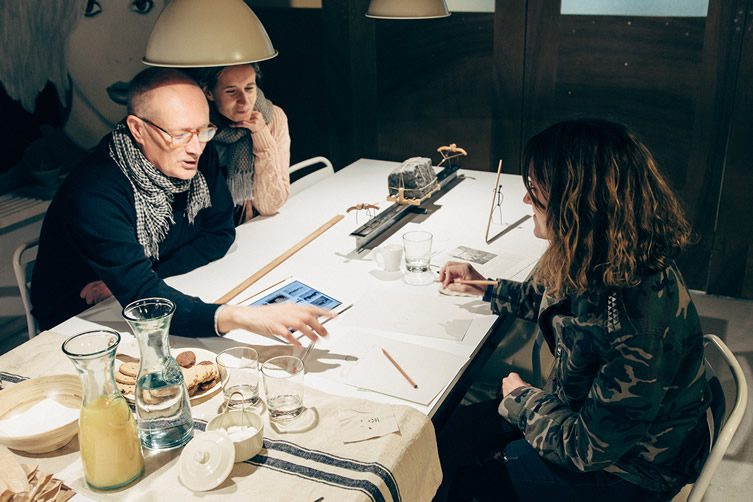 We discuss the concept and opt for an Otoko freeing himself from The Man, our Otoko will be throwing off his shackles; raising his liberated yoke as a symbol of deliverance; defying the conventions of life's treadmills. Easy bit, done. Now it gets hard. Antoni is quite the taskmaster, and we feel the pressure of the yoke as we saw, shape and sand our very own. We model our little man's stance, Yranzo works him into shape. We talk through his commissioned work, his paintings and to his daughter Elsa about her interior design work — time passes and the sanding of wood becomes almost therapeutic. Manual labour isn't that bad after all, who'd have thought it?
A couple of hours have passed and our Otoko holds his yoke aloft, we take away a newfound desire to get handy with wood; a newfound appreciation of the lengths to which Antoni and those like him go to in order to deliver their crafts; a newfound understanding of Barcelona's cultural hub and industrial yesteryears. But, most of all, we take away experience — "the most authentic experiences are not in guides, but in people" runs trip4real's mission statement, and it's not just an empty promise from a flashy startup copywriter, it's as neat a summary of our day as you'll find.
Empowering locals and travellers alike, the fledgling Barcelona business has already forged links with likeminded brand Airbnb, been endorsed by the mighty Ferran Adrià and secured some hefty funding — it's easy to see why. The stigma attached to tourism has never been so great, and travellers are looking to experience cities in entirely new ways, whether that be making a sculpture in Barcelona; scouring Parisian thrift stores; playing footy in London; propping up Lisbon's best bars or crafting artisan leather briefcases in Madrid. As the brand grows, and its breadth of local troops swell, expect trip4real to be shaping your experiences very soon.
***