An elegant little wine bar recently opened on London's Hackney Road. A place for sampling new and unknown wines, notably by the glass, Sager + Wilde is distanced from your typical East London hangout. In fact, it is almost anti that, it's a considered, sexy and darkly metropolitan hideaway. Adorned with locally-found and reconstructed features – lighting, tables, pickle jars – the cosy former-pub is blessed with a charm most wine bars seem to have forgotten.
After a successful pop-up last year, husband and wife team Charlotte and Michael Sager-Wilde decided to bite the bullet and set up a permanent establishment. Having travelled the globe – working and living in San Francisco, South America and Europe – the pair's understanding of the fine art of wine-making and tasting has resulted in a cellar full of knowledge and passion.
We discovered a few of their by-the-glass wines, and were most impressed with the Taurasi 'Polihemo' Tecce 2007 with its deep and grippy qualities, and the delightful Macon Uchizy Talmard 2011 – matching the wines with their signature 'grilled cheese' of sour-dough and drippy cheesy crunch. Their homemade pickles served in rustic glasswear are a great accompaniment adding acidity where it's needed. Other items on the limited menu (they don't actually have a kitchen) are selected cheeses, meats and, somewhat surprisingly, ice-cream. Sager + Wilde is one of those intimate, stylish hangouts where you could spend a relaxed evening – perfect for a date, a catch up and civility.
We caught up with Mr and Mrs Sager-Wilde, and grilled them about their new venture – asking to give up supplier secrets and the all important question: are wine bars really back?…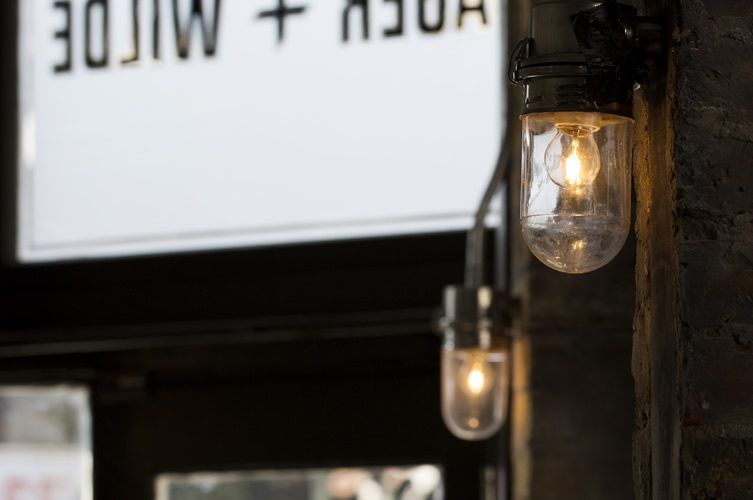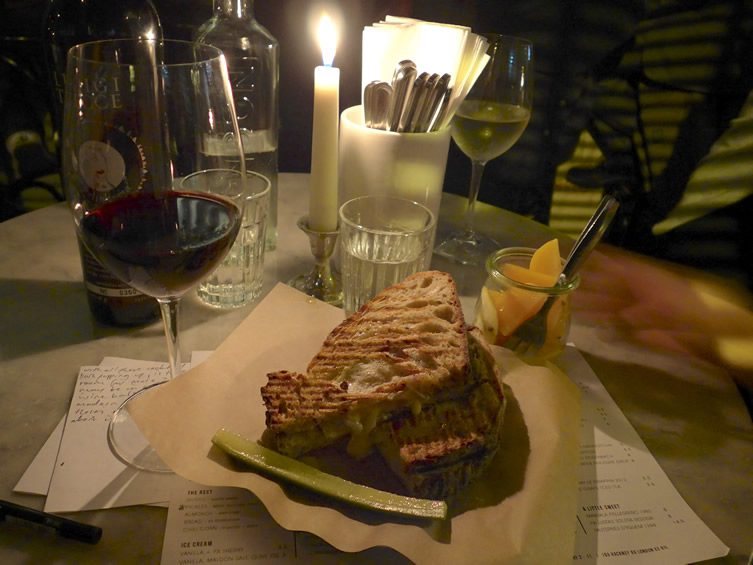 Tell us a little about what you were both doing before you launched Sager + Wilde? What were your inspirations and motivation?
We got married, moved to San Francisco and worked within the restaurant industry over there – in RN74 and Bar Tartine respectively – both leading in wine and food in the U.S. We also worked the wine harvest in Chile and Argentina, which was hard but inspiring.
Where did your passion for wine begin?
The keen interest has always been part of our adult lives, and especially both working in hospitality for years. But working at The East Room's New World Wine Room was incredibly inspirational. The offering was so vast and learning and working with the Enomatic Machines was incredible, because at the time The East Room was one of the first places to have them installed – it was radical technology in the wine world.
Where do you source your wines from? Do you both get to tour vineyards scouting for unusual bottles?
We're big fans of the Dirty Dozen collective; including Roberson, Indigo, H2Vin and The Wine Treasury. We also love Corney & Barrow, Justerini and FMV for the rarer vintages and treats they find.
Any secret places to mention?
How long do you have? We put everything we love on our list! The great aspect about us wine shopping is we never have to choose between wines, we just buy everything (In the small quantities it is available in), then sell it and move on to the next new model.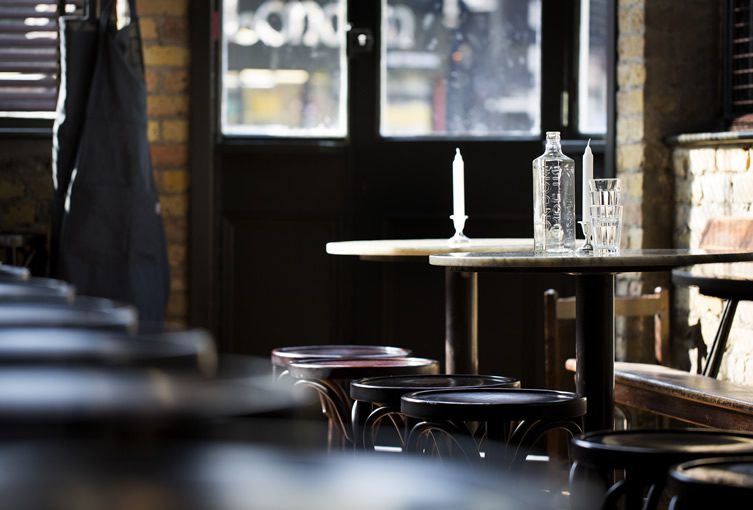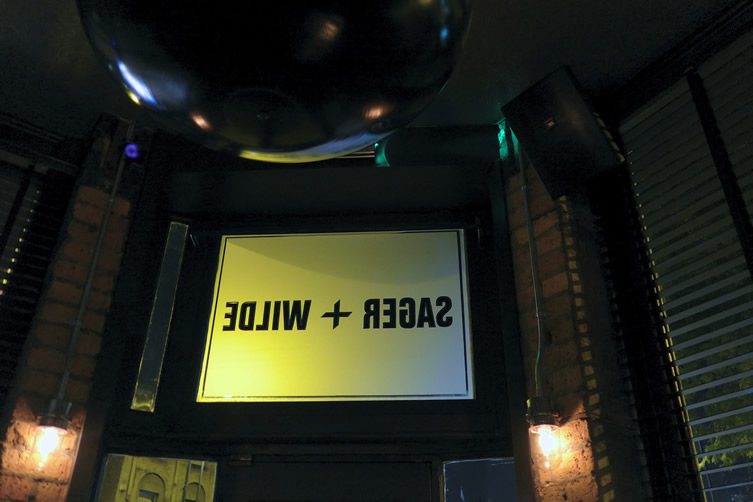 Can you describe Sager & Wilde in just three words?
Compelling, ephemeral, innovative.
Who designed the space? We hear Charlotte was very much involved…
It was a joint effort on most parts, we worked very closely with our architect Jonathan Mangham of Mango Architects. He held our hands the entire project and is incredibly talented. And yes, Charlotte does have a good eye for interiors. She's very particular. Who doesn't take 3 weeks to choose a toilet roll holder?
Where did you find some of the reclaimed items? What are the wine rack and bar made from?
They're pavement lights from various London streets! We researched and shopped around for the reclaimed items, predominantly for specialist dealers online, but also antique markets all over the UK. The wine rack grid is made from copper and mild steel. The copper reinforcers are usually used for cement and concrete laying. The back is perspex and back-lit, it needed to be showy.
So, are wine bars back?
Slowly slowly catchy monkey. We definitely see the landscape shifting and think it's very exciting time to be in wine.
And finally, what is next on the cards?
We'd like to open another wine bar. Not to make a replica of Sager + Wilde, but to offer wine on a different platform in a new and diverse area of London.
***