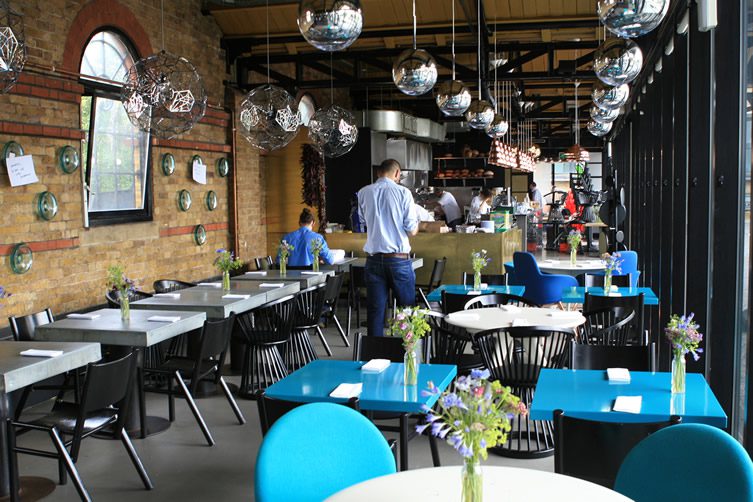 Original brick arches and beamed ceilings are the order of the day at Dock Kitchen, located in a stunning converted Victorian wharf building overlooking the Grand Union Canal in West London's Ladbroke Grove.
Tom Dixon's collection of furniture and lighting provide an unpretentious atmosphere (the collection is available at Dixon's shop downstairs from the restaurant) and Stevie Parle's experimental kitchen offers an ever-changing menu based on two important principles: his supplier's freshest seasonal ingredients, and ideas from his chefs' travels. Spontaneity is the key here, so surrender to it.
In their own words: "Stevie runs an experimental kitchen always adapting the menu and trying new things depending on what is in season, what far flung place he or another of the chefs have visited, or what new ingredient they have come across abroad or at home. Dishes are collected, adapted, and recreated Dock Kitchen style.
In the evenings we run a fixed, shared meal alongside our regular a la carte offering. The focus for this meal might be a specific place, a particular ingredient or just an idea that inspires us to cook exciting things. We don't spend months practising dishes before putting them on our menu. Instead we like to be spontaneous and react to what our carefully chosen suppliers are able to give us."