Lebanese restauranteur Kamal Mouzawak is something of a local hero. Not only is he single-handedly reshaping the Beirut food scene with is ever-evolving experimental farmers' market project Souk el Tayeb, but his string of Tawlet restaurants that stem from it (the fourth of which opened in Bkassine, 70km south of the capital, last month) aim to reconcile this often divided nation and support the huge influx of Syrian refugees that have poured into the country as a result of the neighbouring civil war.
Mouzawak's Beirut eatery, situated in the glossy central souks designed by architect Annabel Karim Kassar, boasts one of the best Lebanese regional cuisine experiences you can get in this restaurant-rich city. But beyond the mouth-watering fattoush and vibrant interior of mismatched furniture and contemporary art lies a profound drive to make a difference to Lebanon's social fabric. We caught up with Kamal to talk about the restaurants and how food can build bridges.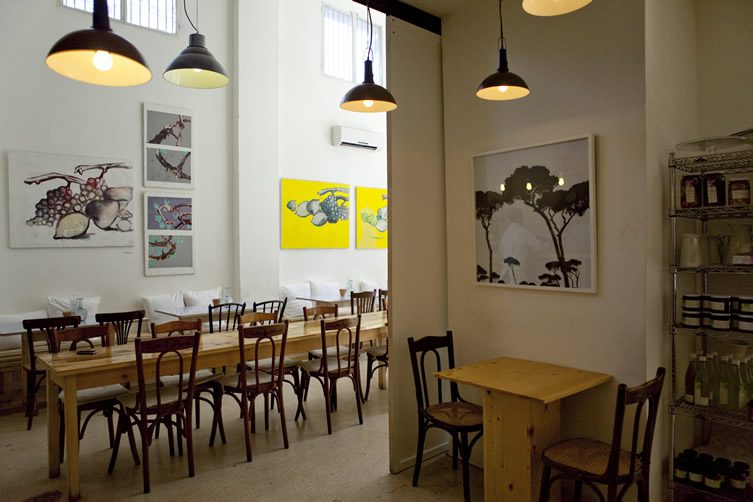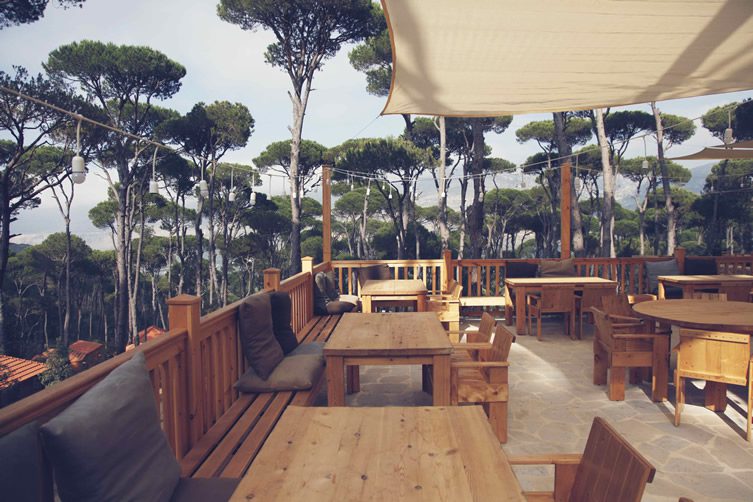 Tell me a little bit about your background and how you got into food.
I didn't get into food as such, I was born into it. I am the son in a family of farmers, my uncles and my grandfathers worked in the fields and my female relatives in kitchens. My whole life has been spent between gardens and kitchens. Everything I do tends to be an organic evolution from one thing to the next. At university I studied graphic design but I never worked in that field. Even before I graduated, I worked in a cultural centre in my region. It was just at the end of the war and Lebanon was divided into several districts which were pretty much unreachable from one to the next. When the war ended, all these borders suddenly disappeared and 'the other' from the opposing side, who had been an enemy for such a long time, was no longer a separate entity.
A lot of people started thinking, 'What can we do to address this?' At the time a wonderful man called Lionel Ghorra started a cultural centre in his beautiful old Lebanese house. He was a pioneer in many different fields in Lebanon and hosted three days of activities at his house per week. It was a place for people to gather around a common project. People came from all over the country – the roads weren't as easy as today, so it took them hours and hours to get there. I was just amazed at how eager people were to come together over a common dream.
Is this what made you decide to set up the Tawlet restaurants?
Yes. It was a big life lesson – how important it is for people the gather around a common aim. It's what prompted me to work around the most obvious common ground between all these different factions, which is the produce of the land, our agriculture and Lebanese cuisine. This is my main drive with Souk Tayeb, it's not just a food project or a restaurant, it is how to look for the similarities behind our differences.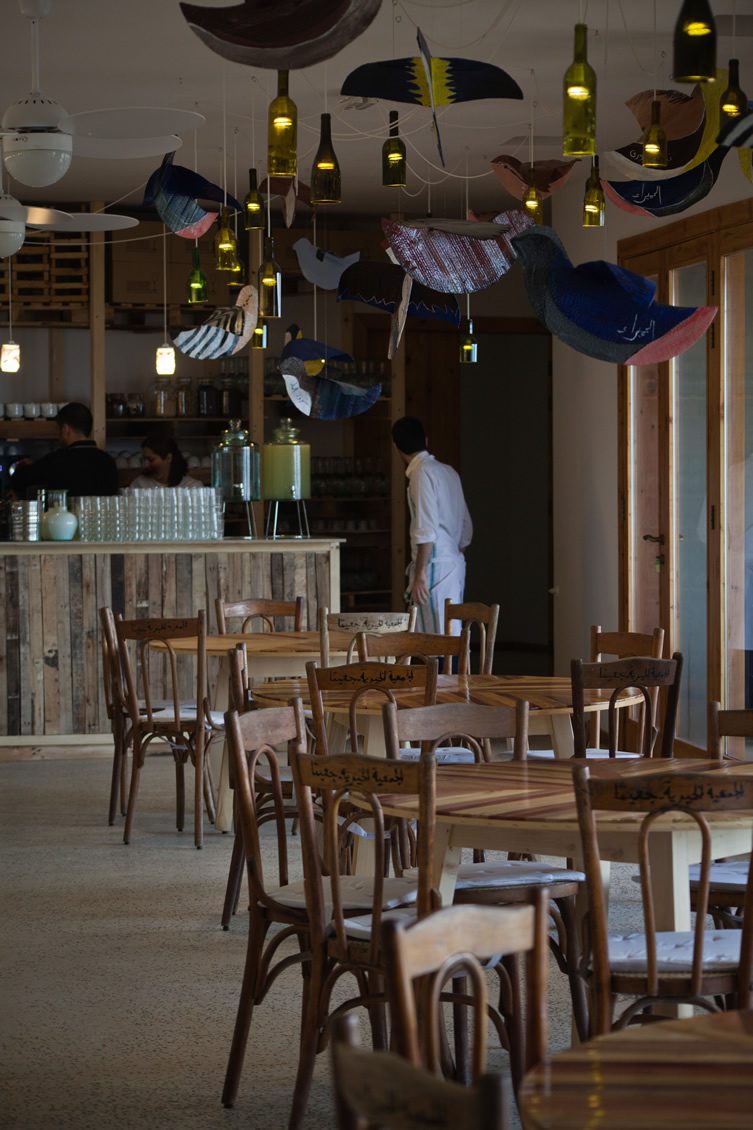 Tell me about establishing the first Tawlet in Beirut.
Actually, first I started the farmers' market. It began as an initiative to support small-scale farmers and producers that were doing a great job in their villages but were struggling to sell their produce in the city. Ten years ago we set it up. Anyone who planted or who cooked something could come to the city to sell it, so there was a direct relationship between the producer and the consumer. It wasn't just about making sure money or wealth went back to the producer, it was also about giving these people recognition. At one point the word farmer or peasant had bad connotations but they're so important in our society. We wanted people from the city to understand that food is not just a commodity on the supermarket shelf, it is something that someone has planted, produced or cooked. If you can't do it yourself anymore, at least make contact with the person that is doing it for you.
How did the farmers' market blossom into the restaurants?
We wanted to go back to the regions where all of this amazing produce came from so we decided to put on regional food festivals. We'd go to a village on a Sunday and celebrate a one-day festival there. When we were there we ate food typical of each region, and that's when we started identifying good cooks in each village. We hated having to wait for just one day a year! It then dawned on us to set up something more regular, that's why we started Tawlet. The premise was that a different person from a different village would come every day to cook typical cuisine of their region.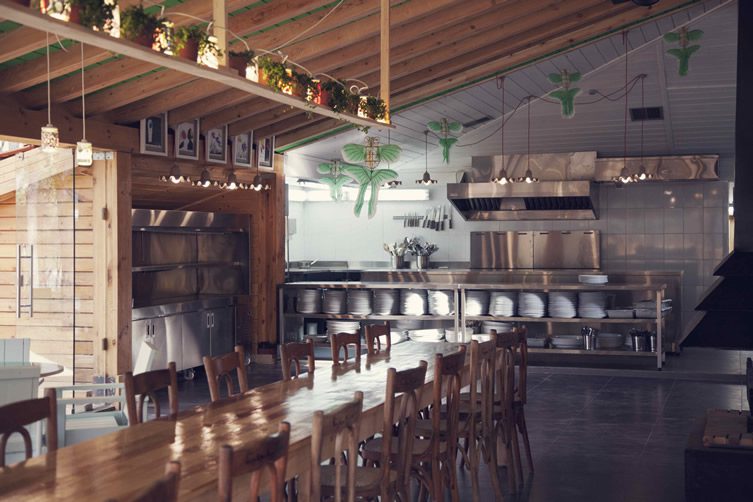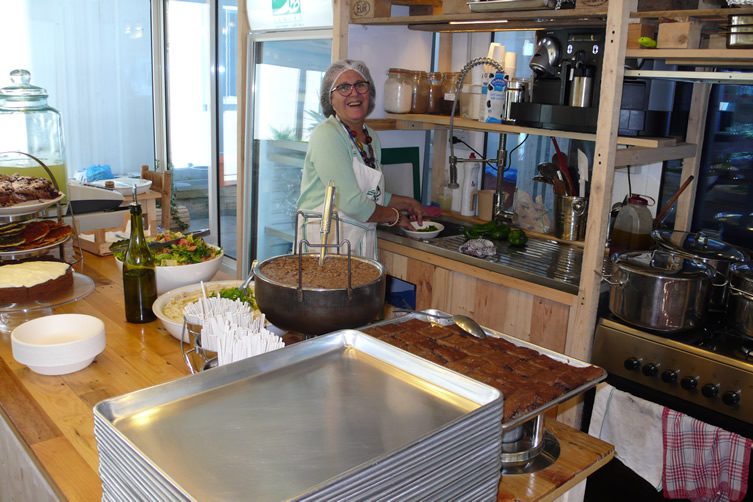 There's a very strong social aspect to how the kitchen operates. Can you tell me a little bit about how they work?
We don't employ people, the kitchen belongs to the producers. So today a lady called Nada cooked today, just like it was her own kitchen. Every day we serve between 10-15 different dishes in a buffet style. A third of the food Nada had already prepared at home, sophisticated or difficult to do things like vine leaves that take a lot of preparation. Another third of the buffet is prepared by her on-site and the last third is prepared by our team that are here to help her. So from around 1pm Nada is there behind the buffet explaining her dishes. It's like you were going to her own house to have lunch.
How do you think Tawlet is affecting the reconciliation process?
If you killed my mother or my father, it cannot bring us together. There are issues that we need to sort out between us both before that is possible. But when we have solved major issues, after that a healing process is needed. It doesn't mean that making a tabouleh together is going to bring peace to the world. We need to eradicate major inequalities and injustice first but after that, food is definitely a way to bring people together. We just launched a scheme in Tripoli where we've been doing a lot of cooking training with Syrian refugees, with women in Palestinian camps, and domestic workers and migrants in Lebanon.
Tripoli is a city in northern Lebanon which was at war until very recently. It's part of Lebanon but there have been a lot of problems between pro-Sunni Lebanese and Pro-Syrian. The fight was between these two parts of town, concentrated on the street that divides them – it was unbelievable. For the past six months we have been preparing a project there, which started there only last month. We gathered people that had lost someone very close to them, a mother, father or a daughter, and brought them together to cook. We don't talk about their experiences directly, we don't do conflict resolution, but little by little, these participants notice that the other person isn't that different. They share all the same joys and miseries.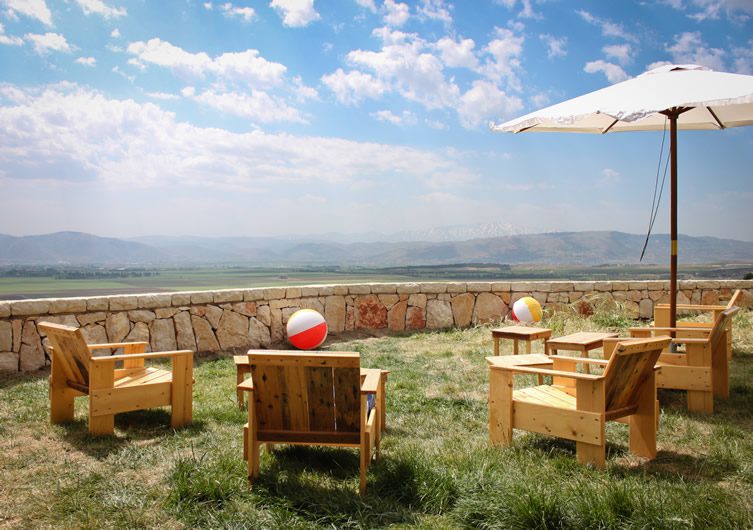 You've been working with the UN as well…
In 2013 there were a huge number of Syrian refugees coming into Lebanon. We started up a similar cooking school with many refugees and by the time we'd finished in early 2014, we had a wonderful group of cooks. The training was great but we knew we needed them to do something more to help them. We went back to the UN Refugee Agency who had originally funded the project and started talking about how they ate lunch in their your headquarters. Because of the current situation, there are now about 700 staff located in Lebanon and about 200 at the office in Beirut. We proposed creating a staff cafeteria for them with the same idea as Tawlet – a rotation of different cooks every day, each Syrian refugees.
What's next for the project?
On the 21st June, we launched a new Tawlet in Bkassine. It's located in one of the biggest pine forests in the world. The place is eco-resort with wooden bungalows in the canopy. We'll be using cooks and recipes from the region just like we did in the Amiq restaurant.
***