Crowned "The Queen of Design" by the New York Times, Rossana Orlandi – who was once a fashion designer – is better known for her role discovering and championing new designers. She has helped launch the careers of some of the most exciting designers in a generation, including Piet Hein Eek, Jaime Hayon and Front Design. An interest in the curation of limited edition design art led her to convert a former tie factory on Via Matteo Bandello in the Magenta Neighbourhood of Milan into what is now known as Spazio Rossana Orlandi – one of the hottest spots during Design Week and a guaranteed place to spot tomorrow's design stars.
I arrived through metal gates adorned with the letters RO, walked under an installation of woven lights, and into a sun-dappled courtyard, alive with passionate conversation between designers and design lovers, and started to explore what Orlandi had brought together for the occasion.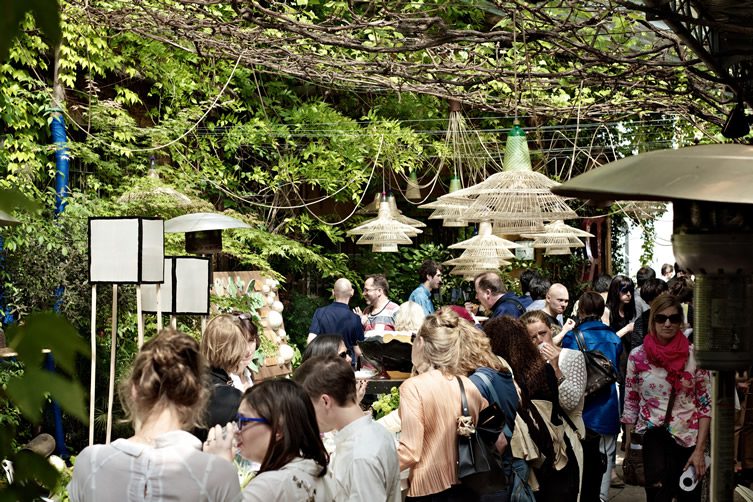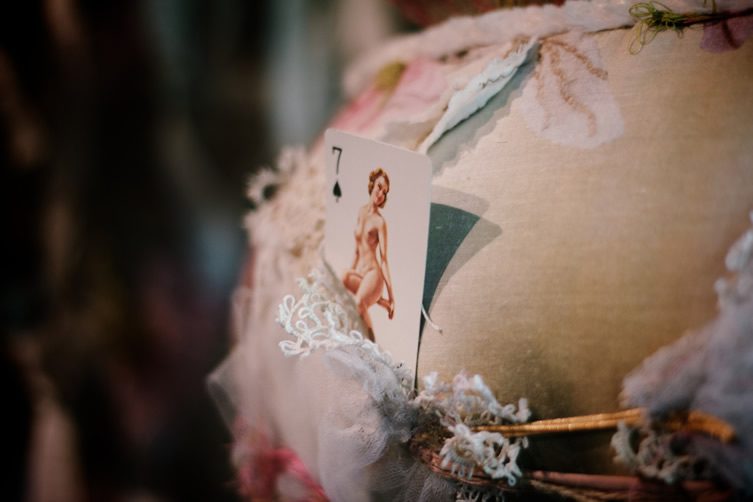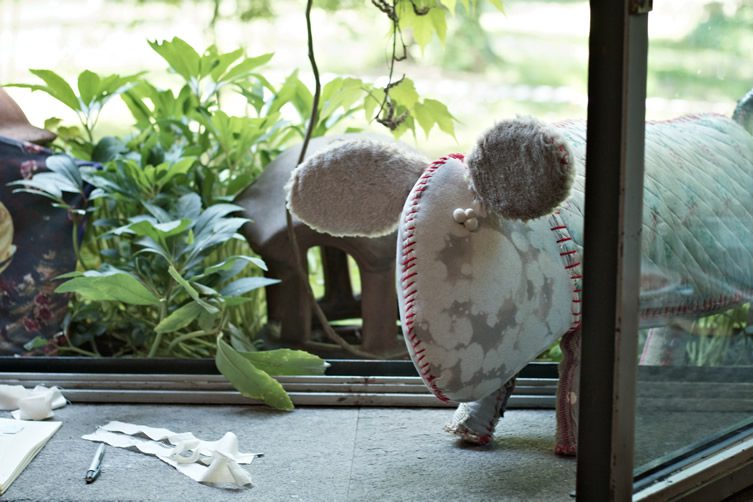 In the rabbit warren that is the main building, a series of small rooms each contained a designer and their wares. In one of them I found Bokja, aka Beirut-based textiles designers Huda Baroudi and Maria Hibri. They told me, "it has been a year like no other, the most amazing, the most exciting, but also the most devastating year. The fact that we come from Beirut means we are juxtapositions of contradictions and you can see everything in our work." Alongside their latest collection they had created a "tree of life" and asked people to write what made them happy onto a ribbon and add it to the tree.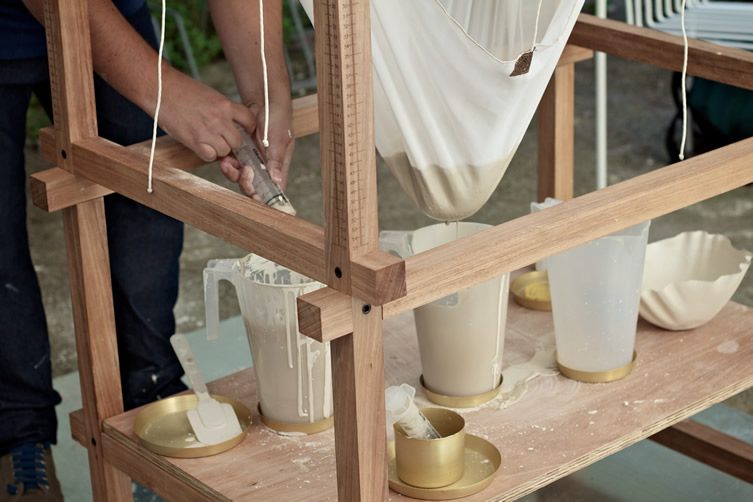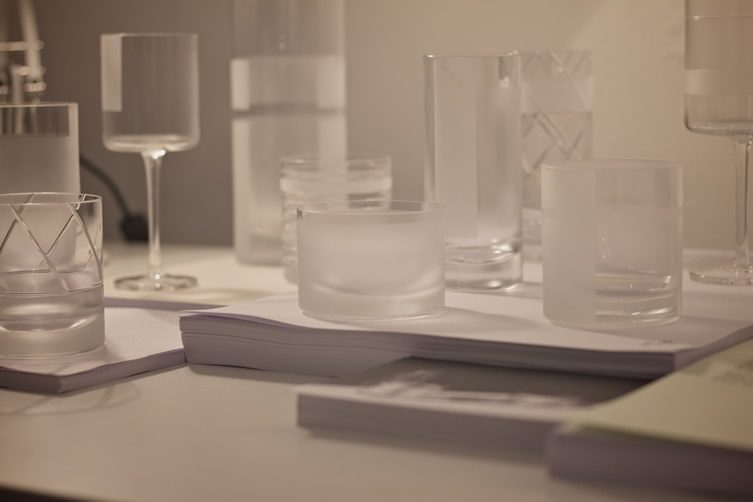 New mouth-blown and hand-cut glass producers J Hill's Standard were launching their first collections, Elements by Scholten & Baijings and Cuttings by Martino Gamper, the latter inspired by the time Gamper spent cutting glass with the J Hill's Standard artisans in Ireland's Waterford. "Unless you try things out, unless you're willing to risk failure, you don't learn anything new," he said.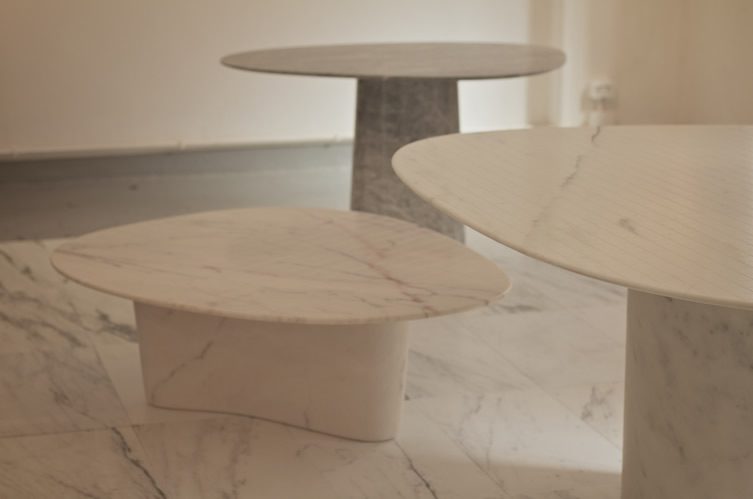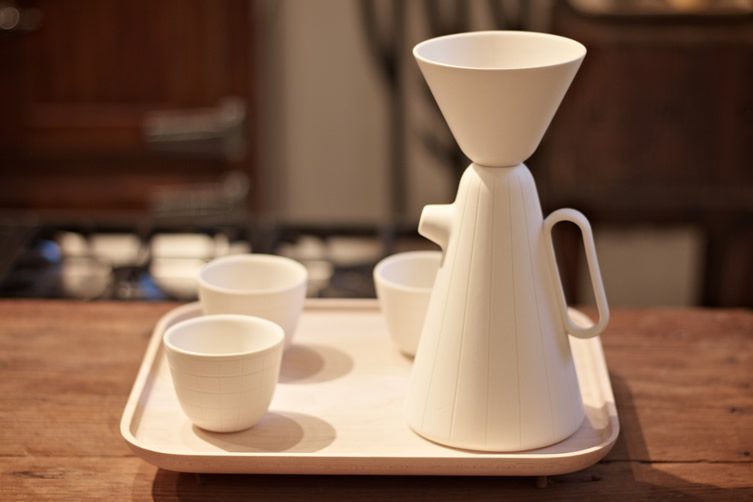 Luca Nichetto had collaborated with Russian-born, New York-based designer Lera Moiseeva to create Cheburashka and Sucabaruca for Mjölk, both part of the Nichetto-designed Walk The Line exhibition. The former is a table set that aims to enhance and reinterpret the ritual of sharing food. The latter is a ceramic coffee set including three cups, a pot, a filter, and a tray made from Canadian maple wood.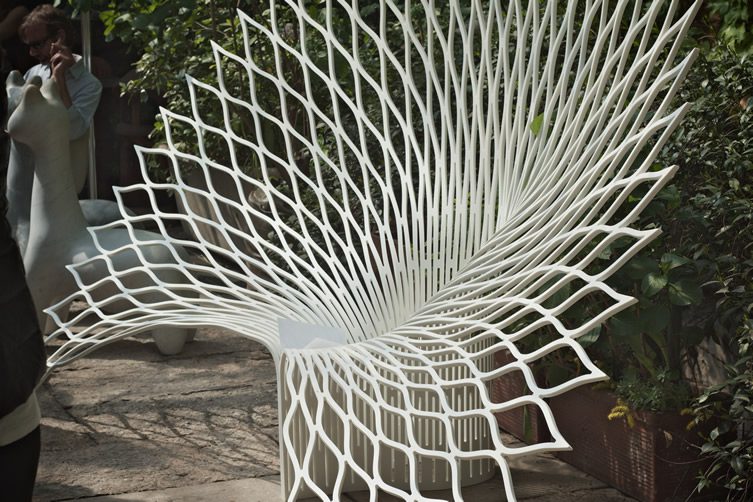 Star of the main courtyard was the Peacock Chair by Eiri Ota and Irene Gardpoit Chan from Toronto-based UUfie, which is made from a single acrylic composite sheet and fans out with all the pride of its namesake.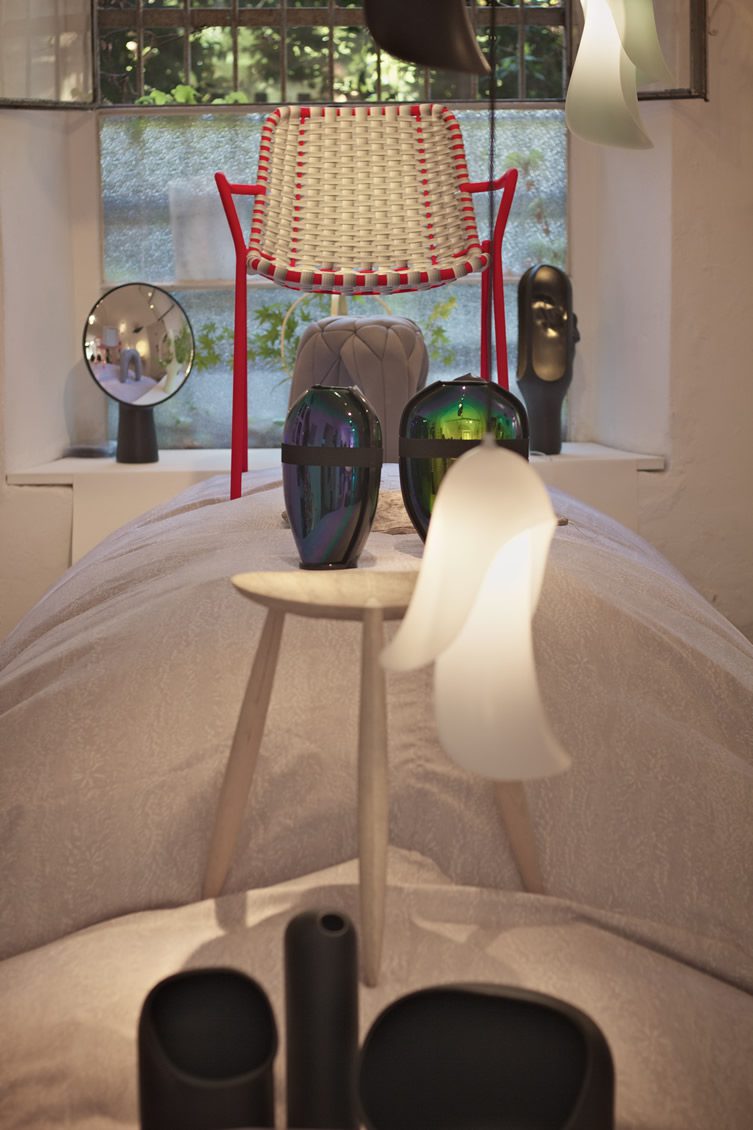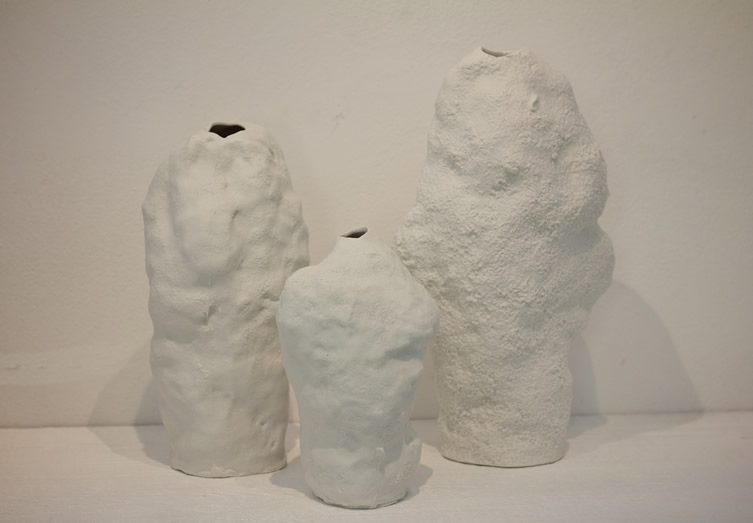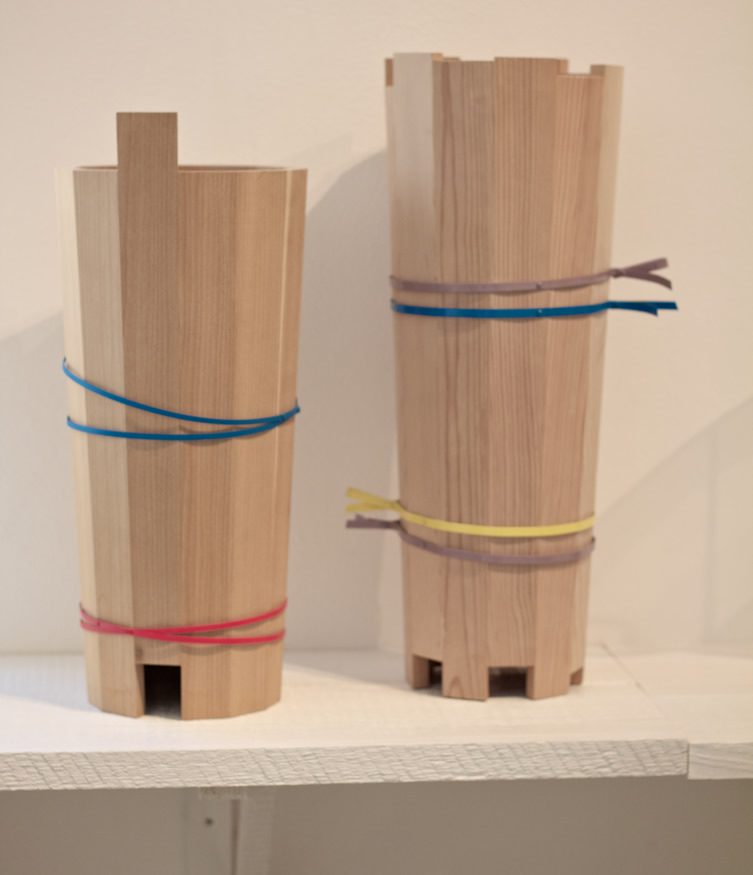 The Krehky Gallery's installation included Pail by Klára Šumová, which she describes as "an imaginary anagram about the functions of the vessel for the water and the vessel for the flowers," adding, "I am imagining the vase full of the tulips." Alongside Pail, were Czech designer Maxim Velovský's Snow Vases created by moulding snow into the shape of vases and then casting them in plaster, a technique he calls "lost-snow casting", and a minimalist swing by Jan Plechá and Henry Wielgus designed to help people set aside everyday problems, by bringing the "nostalgia and airy lightness of childhood" back into their lives. In a second courtyard, Floris Wubben was extruding ceramic vases using a Heath Robinson-style contraption designed to create a meeting point between mass production and the handmade.
If Orlandi really does shape the future of design, there are exciting times ahead.
***