Ventura Lambrate started life in 2009 as a regeneration project for Milan's Lambrate district. Local architect Mariano Pichler worked with Organisation in Design to create a new district for Milan Design Week showcasing emerging trends, new designers, innovative processes and conceptual projects set against the post-industrial backdrop of Lambrate.
Five years on it remains the most vibrant part of the fair and the day I look forward to most. It is always bursting at the seams with young enthusiastic designers, new ideas and cutting edge design, with a real festival vibe – this year was no exception. I spent a beautiful sunny day exploring every last corner.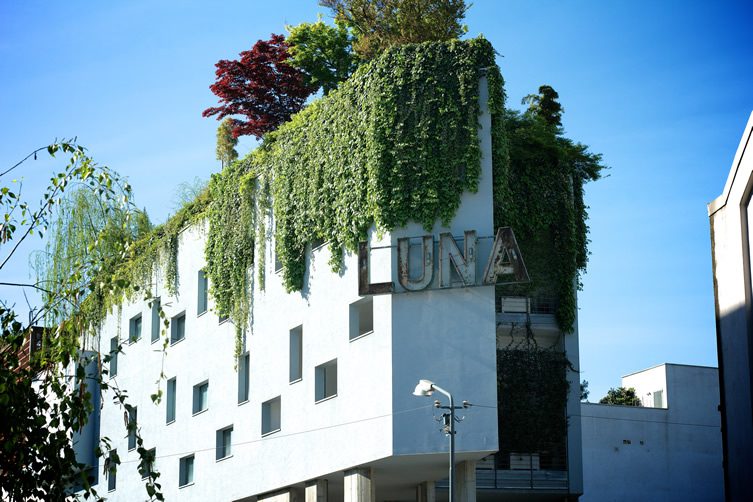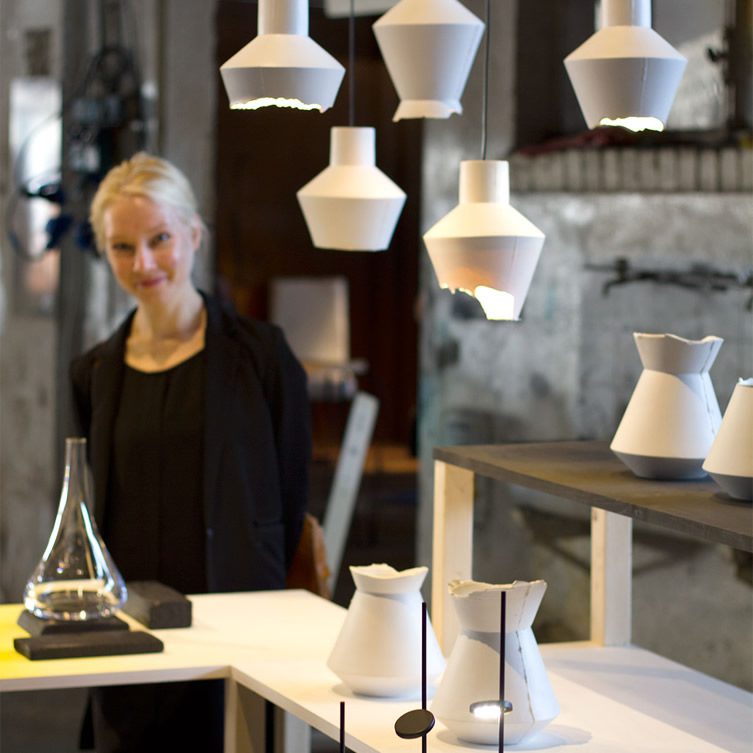 One of my favourite discoveries was Mass Produced Individualism by Iina Vuorivirta. Iina makes a ceramic form and breaks it in half, creating a vase and a light shade. While Iina's forms come apart, Pot Purri by the 3 Dots Collective is a range of versatile concrete and metal forms that snap together with magnets to create lightshades, bowls and vases.
I loved Elisa Strozyk's Ceramic Tables, made from cordierite, ceramic glazes and steel or copper. The surface of each table is created using traditional glazes – in their liquid state they pool and merge as the tables are rotated and blown with air to leave fluid and smoke-like patterns which set firm in the kiln.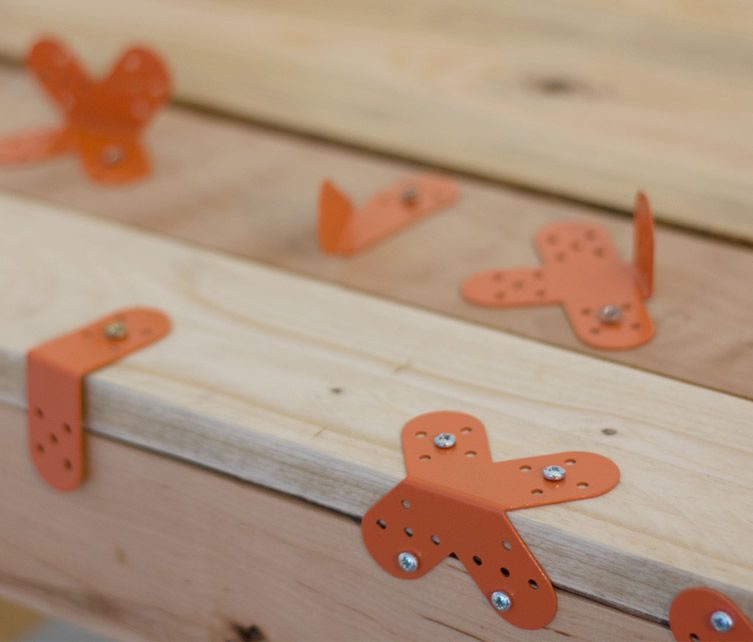 Handblown glass was everywhere at Milan Design Week, and the simplest designs were often the most effective. Van Eijk and Van der Lubbe collaborated with glassblowers from Guatemala, using local craft techniques and recycled glass to create the expanded Cantel collection. Alongside the made by hand, was the make it yourself: Patches by Beza Projekt come in seven variations allowing the user to stick things together at two angles – 90 degrees and 120 degrees, making DIY design projects deceptively simple.
Seats and Stripes by Bram Burger and Stijn van der Vleuten aka bram/stijn is designed to be flat packed and easy to assemble. "Made from no more than four components and two straps, it comes flatpacked and sets up in a blink of an eye," say the designers. And the Honest Stool is free and open source so anybody can make one, using just one wooden board, a hammer and 24 nails. Plans are available to download from designer Cas Moor's website.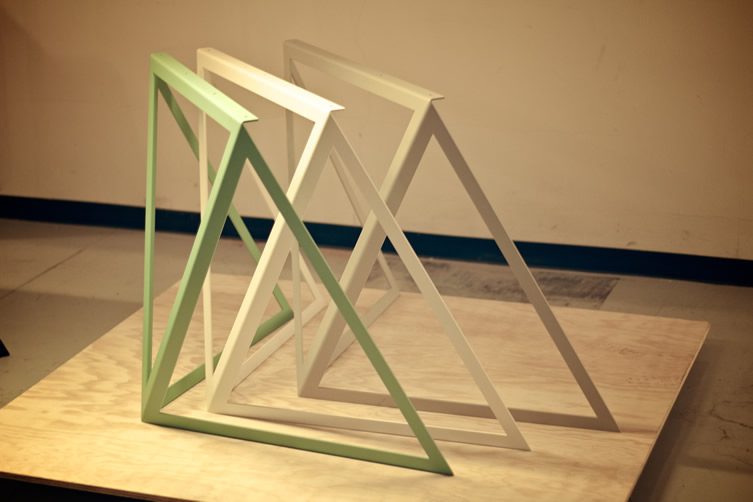 Fittingly for the location, Steel Stand Table by German designer Sebastian Scherer is inspired by industrial-era architecture and made from ash or MDF with powder-coated steel legs in a variety of colours.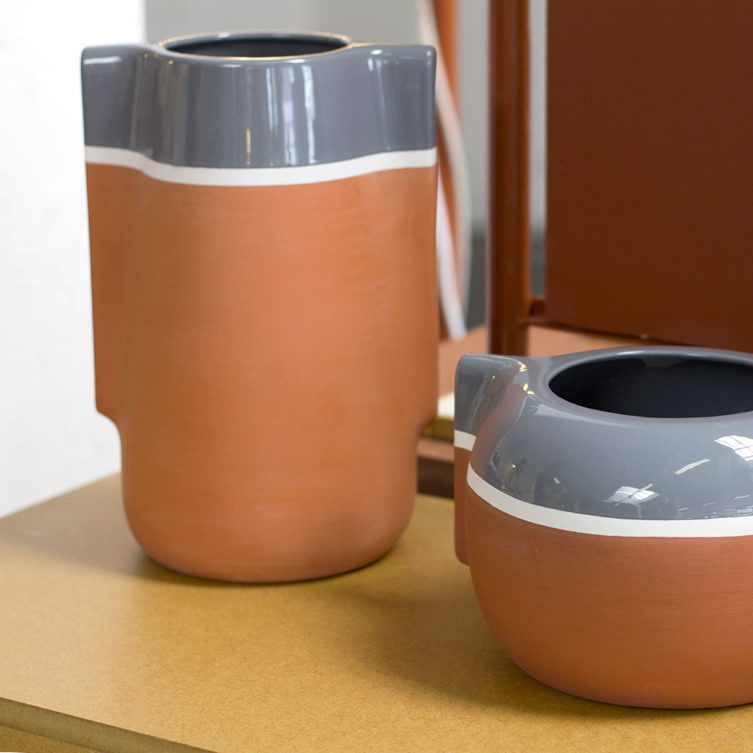 With a slightly more historic reference, Moai terracotta vases, by Raul Frolla, are inspired by Easter Island's stone statues. They can be used both indoors and outdoors on balconies and city terraces. They were shown as part of the Incipit ('the beginning' in Latin) collection, a Milan-based creative lab and business whose aim is to nurture young talent, share skills and business acumen, and promote young designers.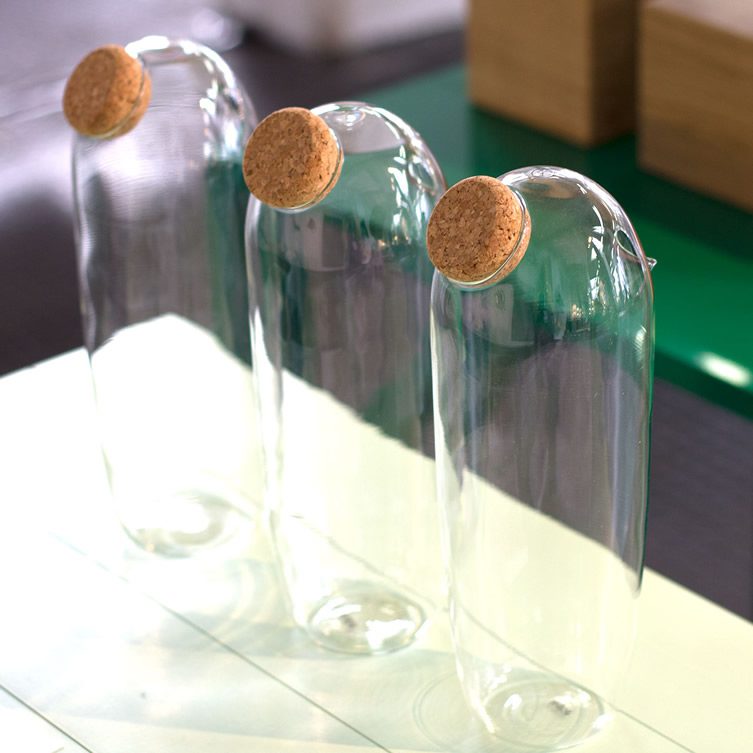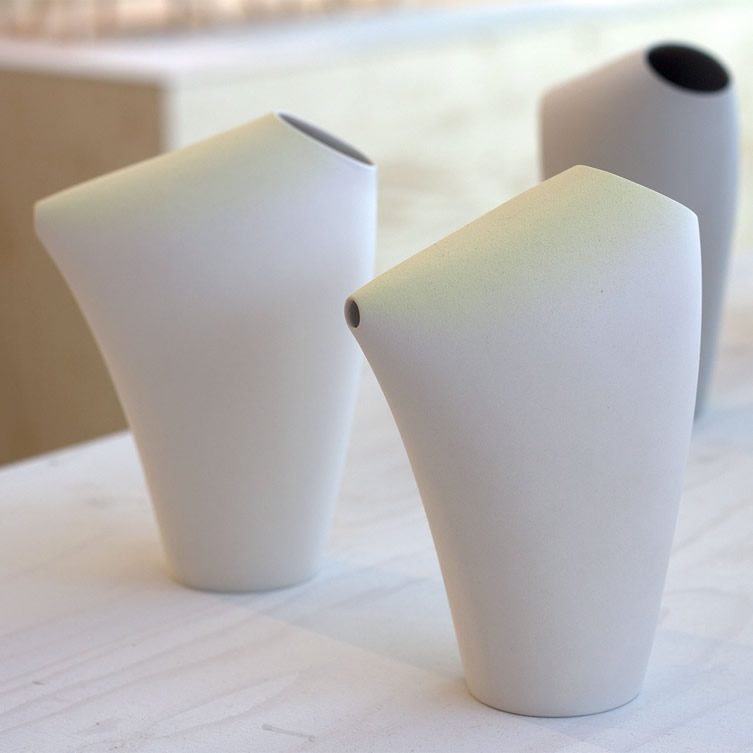 Design Academy Eindhoven graduate Tijmen Smeulders' Pitchers have a slightly anthropomorphic quality and are made of porcelain in Yellow-White, Grey-Grey or Blue-Antracite. Similarly bird-like, the Julie range of decanters for oil, water and wine, is produced in the Czech Republic, Belgium and Portugal. Designer and founder of Joine Office for Design, Maarten Baptist, wanted to release his own products because "some products should just exist".
Zoe Tynan-Campbell's skittles have an irresistible folk art charm and no two are the same, so you can buy one or collect as many as you like. Rick Tegelaar's Meshmatics lamps are made from 'chicken wire' formed over a mold and covered in a layer of moistened bamboo paper, which contracts as it dries, contributing to structure of the lamp. "The bamboo paper diffuses the light and makes even the most terrible energy saving bulb pleasant to have around" he told me.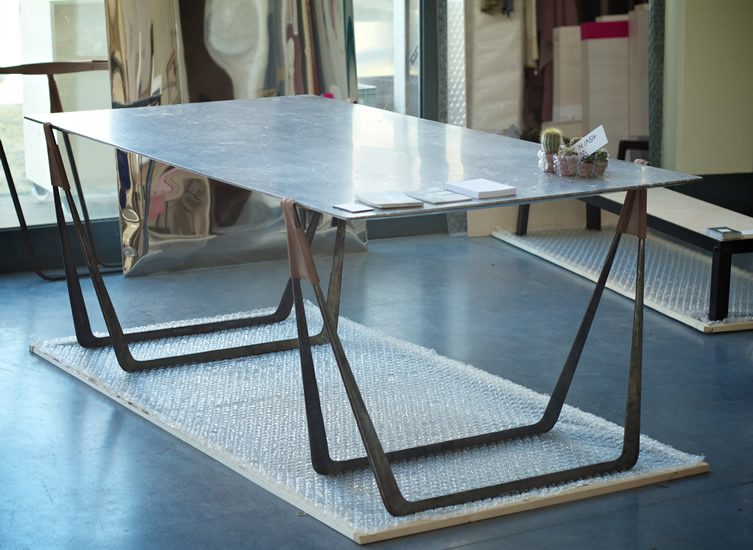 And finally In Vein by Ben Storms is a stunning dining table, and the underside is mirrored so you can prop it up against a wall (the legs detach and slot behind), giving it a second function.
Ventura Lambrate certainly fulfilled the brief of 'emerging trends, new designers, innovative processes and conceptual projects' this year – I can't wait to do it all again in 2015.
***