Tucked in between Guyana and French Guiana, Suriname might not be South America's most well-known destination. At just 162km2, it's one of the more petite of the continent's countries and is largely covered by swathes of amazon rainforest. But its colourful national dress, which features huge folds of fabric arranged three-dimensionally around the body has inspired the latest collection from Dutch fashion student Christa van der Meer. Her Iminjunju range features elaborate headdresses, voluminous quilted jackets belted at the middle and clashing prints layered boldly on top of each other. We caught up with Christa to find out a little bit more about these unique garments.
What was the concept behind Iminjunju?
The portraits I draw usually form the base for my fashion collections, although usually the two look quite different due to my use of materials and technique, and the obvious differences between 2D and 3D work. With this collection I wanted to bring the two closer together by applying my approach to drawing to fashion design. I treated the garment's silhouettes as if they were portraits and used materials to frame the face I created.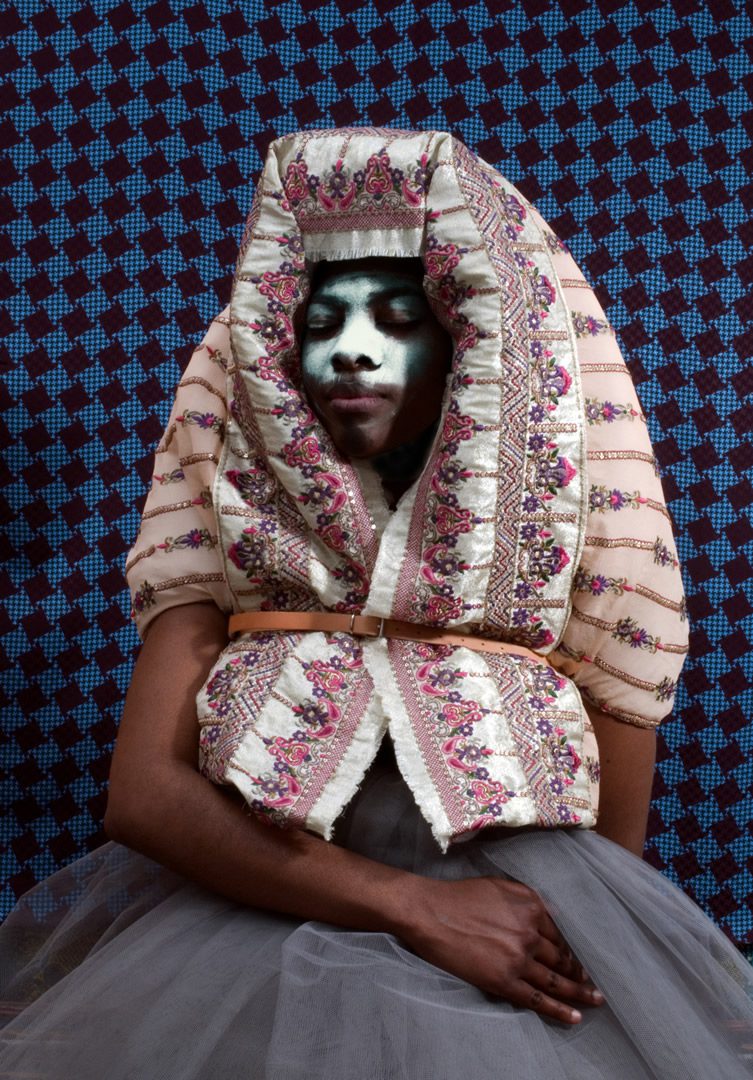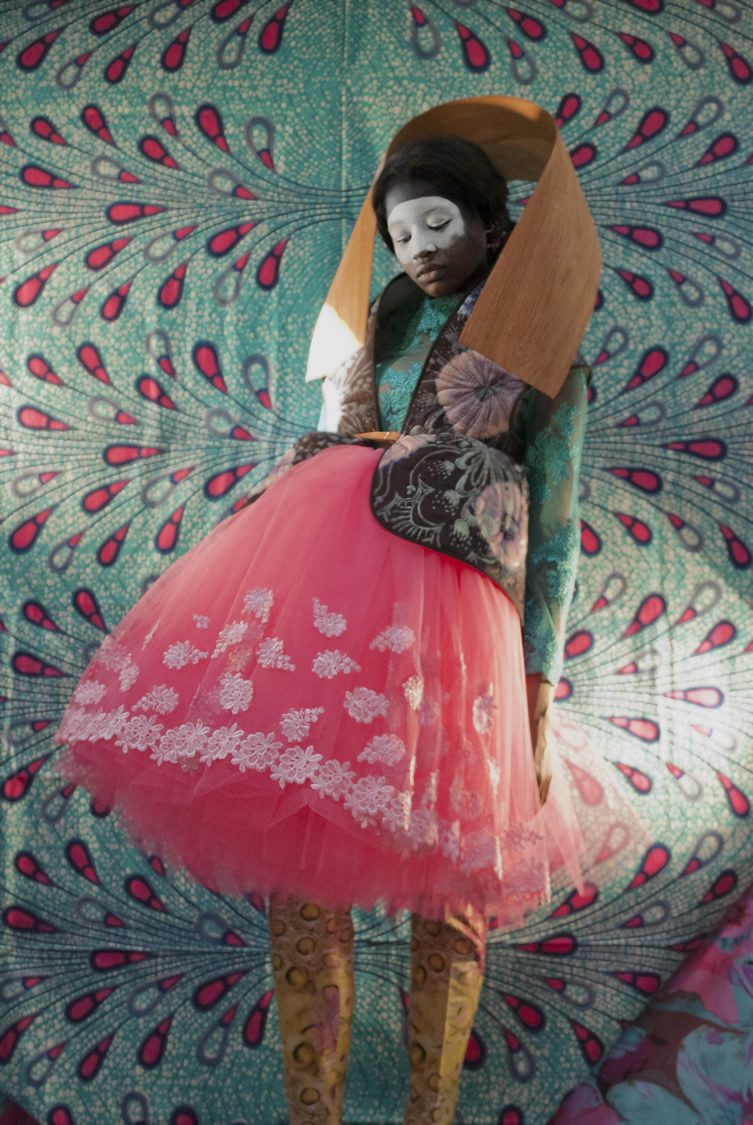 What was the inspiration for the collection's aesthetic?
After discovering the traditional wear from Suriname, I couldn't imagine not working with it. Dutch and Danish traditional wear, as well as African Textiles, were also an inspiration for Iminjunju.
Tell me about some of the shapes, patterns and materials used…
What I love about Koto Misi (the traditional wear in Suriname) is that the shapes and volumes don't follow the shape of the body. The clothes are more like a structure built around a person's frame. I worked with this idea, together with wild prints combined in a collage-like way. Most of the prints I made myself using batik, screen printing and pen drawings.
What was the concept behind the editorial shoot?
In the 1970s, there was some great studio photography going on in Africa. People are pictured hanging out with their family and lovers in front of these amazing textiles. It looks naïve and poetic. I decided to work with Lisandro Suriel since his pictures almost look like paintings and have a similar poetry. I used the make-up to accentuate the face and add colour in a similarly painterly way.
***