South Korea, China, Brazil, Barcelona… Scotland. London College of Fashion's recent MA14 exhibition, showcasing the talents of its Master's students, scribed somewhat of a who's who for the future of international fashion – the college's famously forward-thinking talent pool blueprinting a manifesto for a new wave of clothing design. Tired of testing our your crystal ball? We got the low down on the future of fashion, from the future of fashion…
Aristedes Vanis
Aristedes comes from Greece, but studied in Italy before moving to the LCF, with a particular interest in cinema costume. His colourful, humorous and sometimes outlandish outfits start their lives as figments of dreams and nightmares, as well as scenes and characters from his childhood. A sense of the dramatic may have developed from time working for an Athens theatrical company.
Comfortable lounge and homewear is Aristedes' speciality, and the designer would like to start his own line in this area after graduating.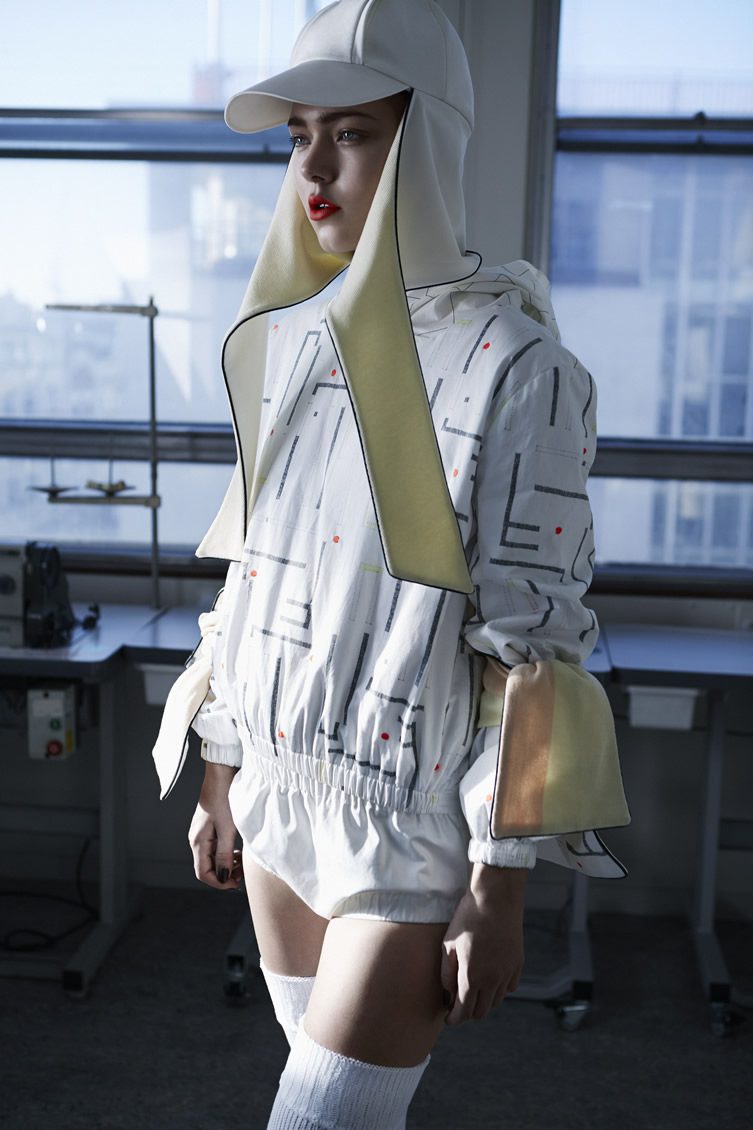 Yuanxi Sun
Sun, from China, is going for the androgynous look with her range of avant garde but snug-looking sleepwear, but likes to see what folks are wearing by day for ideas. She said: "I always get inspiration from people on the street. I can spend most of my day looking at people passing by; I like to see what they are wearing and how different items can be matched."
This designer has a wealth of internship experience behind her, in the fields of tailoring, womenswear, ready-to-wear, fashion PR and fashion styling. Upon graduation she wants to work for a major label while working on her own brand on the side.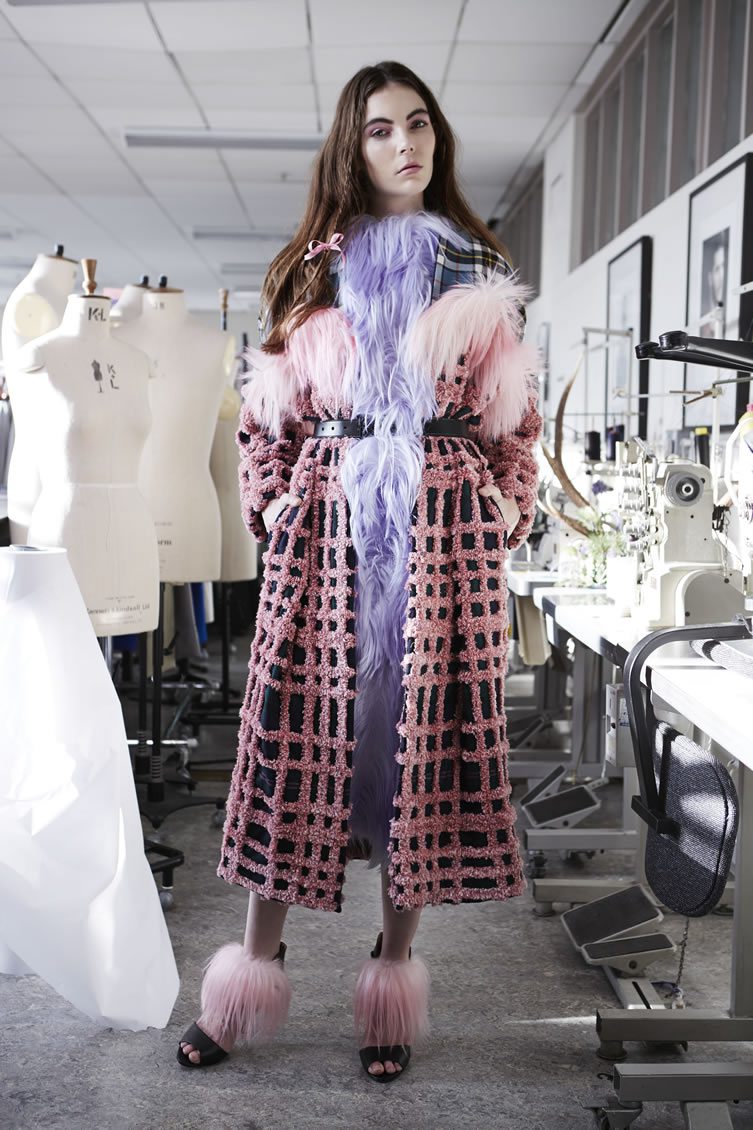 Barbra Kolasinski
Barbra graduated from the Edinburgh College of Art, and is flying the flag for the home nations in the MA14 show. Her Celtic roots are apparently an important part of her designs, not just visually, but in ethos too.
"Emphasis is placed on my background; a Scottish and Polish upbringing is the driving force of my inspiration. Surrounding myself with family, and friends who also would rather sew into the night than a night at Fabric when deadlines need to be met."
Barbra has previously worked with both an up-and-coming designer and an experienced one, and would like to join a team at the end of her course to develop her skills.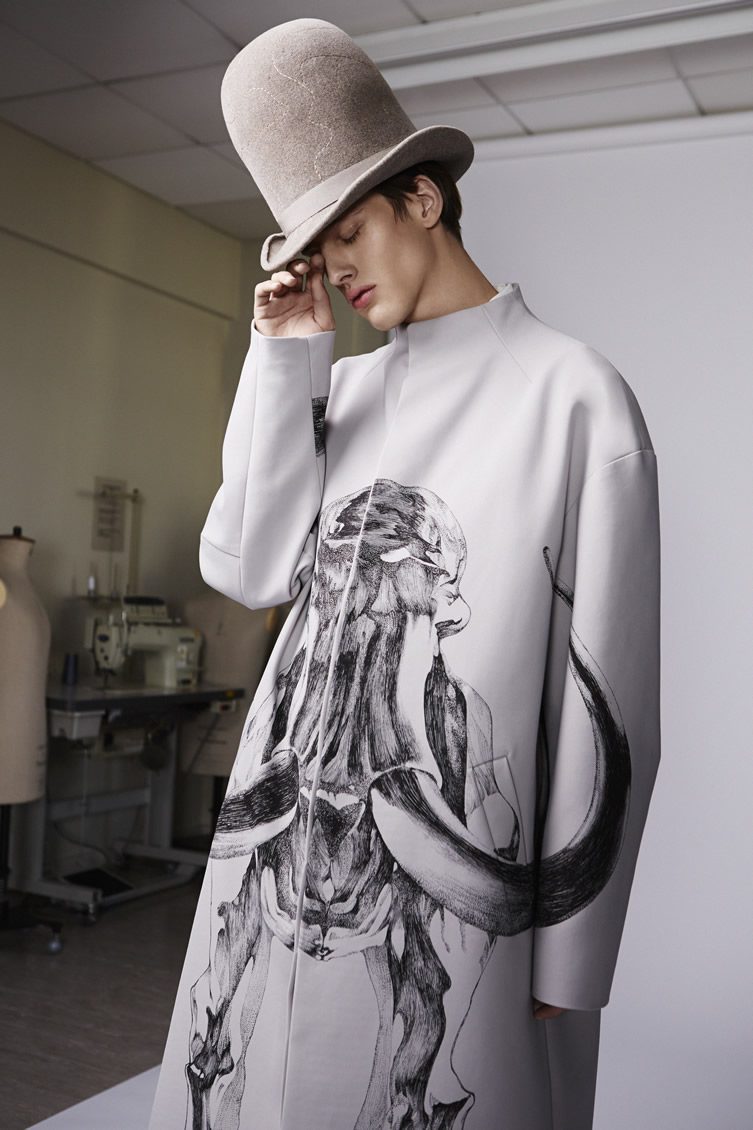 Wen Tan
One of a strong Asian contingent among this year's crop of talent, Wen Tan, from China, likes to gather ideas from natural history museum exhibits, which are then developed through the drawing process.
"I get inspiration from museums and exhibitions of extinct animals, which I combine with traditional techniques which themselves are under the threat of extinction," said Tan. "My prints come from my hand drawings."
Having already interned at C&A Menswear, Tan plans to seek out a position with a high-end fashion label to gain experience before setting up a multifaceted creative agency.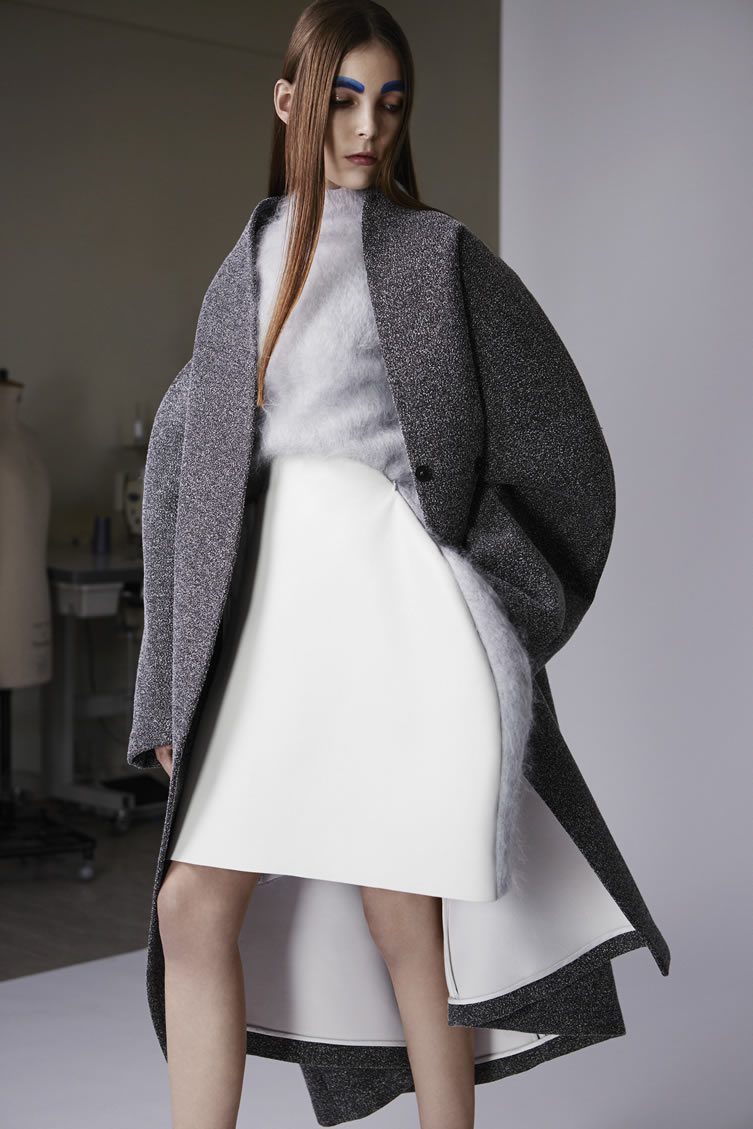 Min Kim
Womenswear student Min Kim is one of two designers from South Korea on the MA courses, and finds her big ideas in the smallest objects.
"I am generally inspired by such small-scale items that create unexpected silhouettes and details. With these silhouettes, I tell stories that are logical but non-objective. My designs tell stories, with which people can feel sympathy. My graduate collection was inspired by the 'Pink Frilled Dress Syndrome' – which is a kind of mental development stage for young girls – and Vee Spears' photographs 'The Birthday Party'."
Kim has previously worked as an intern at Seoul Fashion Week and as a freelance fashion illustrator.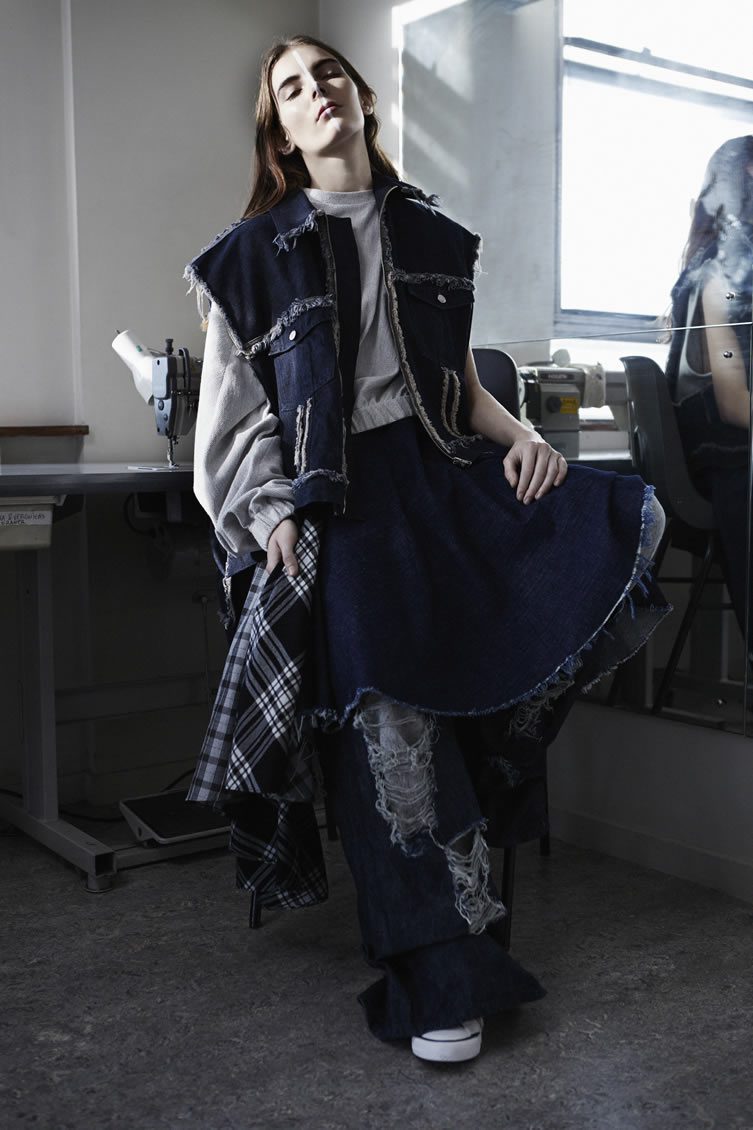 Eun Kyeng Seo
Kim's countrywoman Eun Kyeng Seo overcame some tough times and self-doubt on her journey to the LCF; a year at Central Saint Martins convinced her that the fashion industry was the place to be.
As for ideas, Seo said: "I think it is not about where you get the inspiration, it is how you approach it. Once I find what I want to do, I do lot of research. I don't believe that ideas just come out from middle of nowhere. Some random thing might be the starting point but I don't call that inspiration."
When this course is finished, the denim diva wants a break after seven years in higher education, but on returning names such as Margiela, Nicolas Ghesquiere and Acne are in her sights.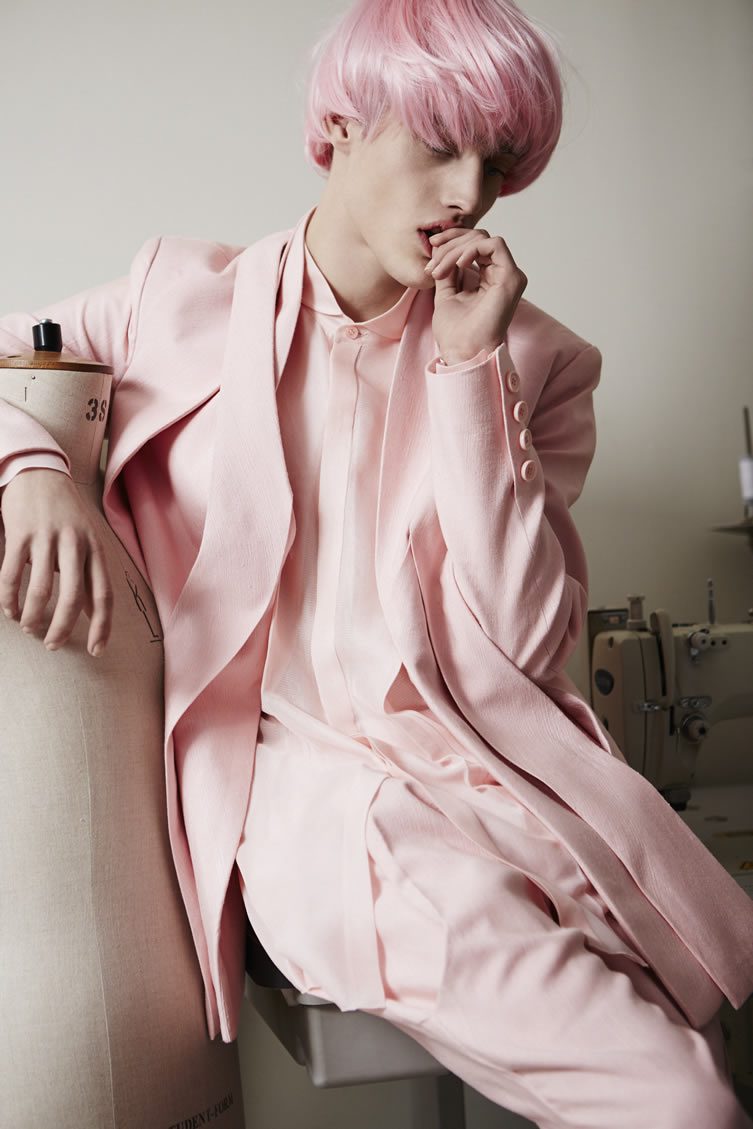 Xiaomeng Yang
It's human anatomy that interests Yang, who hails from China's Henan province. The Beijing Institute of Fashion Technology graduate explained: "I drew inspiration from hands – the most flexible and complex part of human body. There are a variety of folding lines on the hands and they can be demonstrated by different types of gestures, just like dynamic wrinkles of the clothes which vary with the forms of different postures."
A huge fan of the V&A museum, Yang hopes one day to be among the exhibitors at the great institution.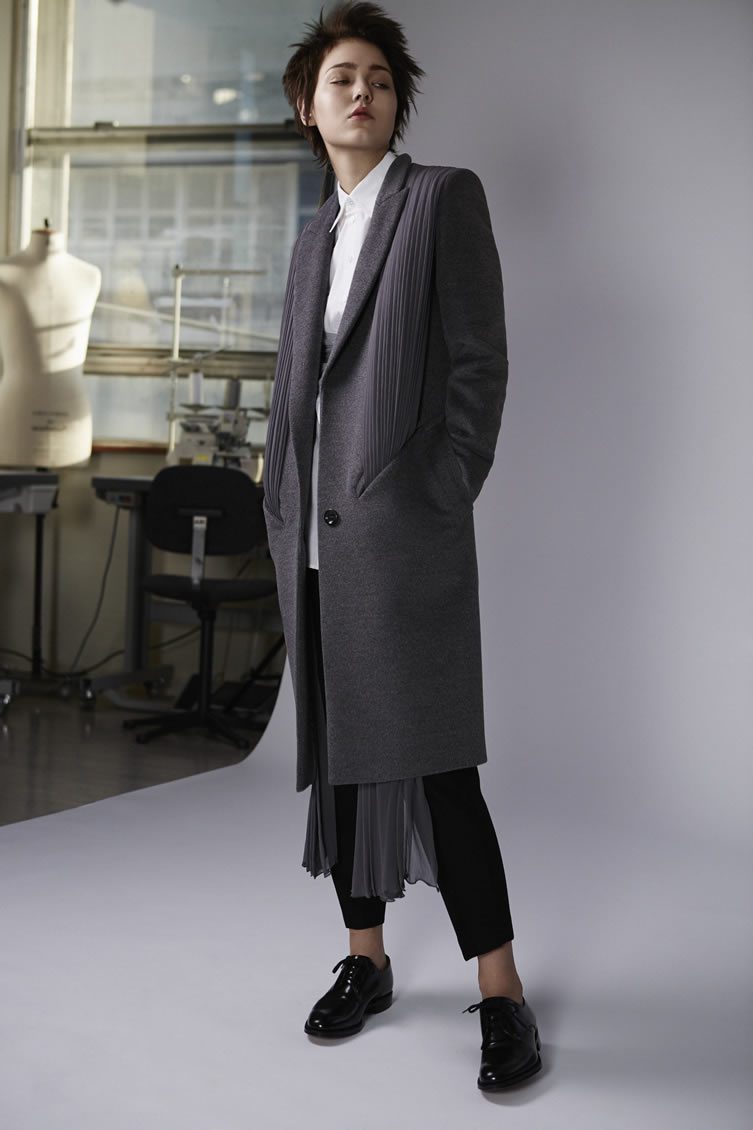 Youjia Jin
A graduate of Beijing Institute of Fashion and Technology and then Central Saint Martin, Jin is interested in the similarities of male and female physiques.
"Due to my interest in human body structure, I've been exercising unisex pattern cutting on my womenswear collections in recent years. For me, even though there are slightly different parts (such as proportion and organs) between male and female bodies, the muscles and bone structures are principally the same. This thought triggered me to explore this idea in depth by…demonstrating certain elements of body structures to enhance the details of my garments, then performing menswear tailoring to finish this collection."
The Holy Grail for Jin is to see her collections in Paris boutiques, and to open a concept store.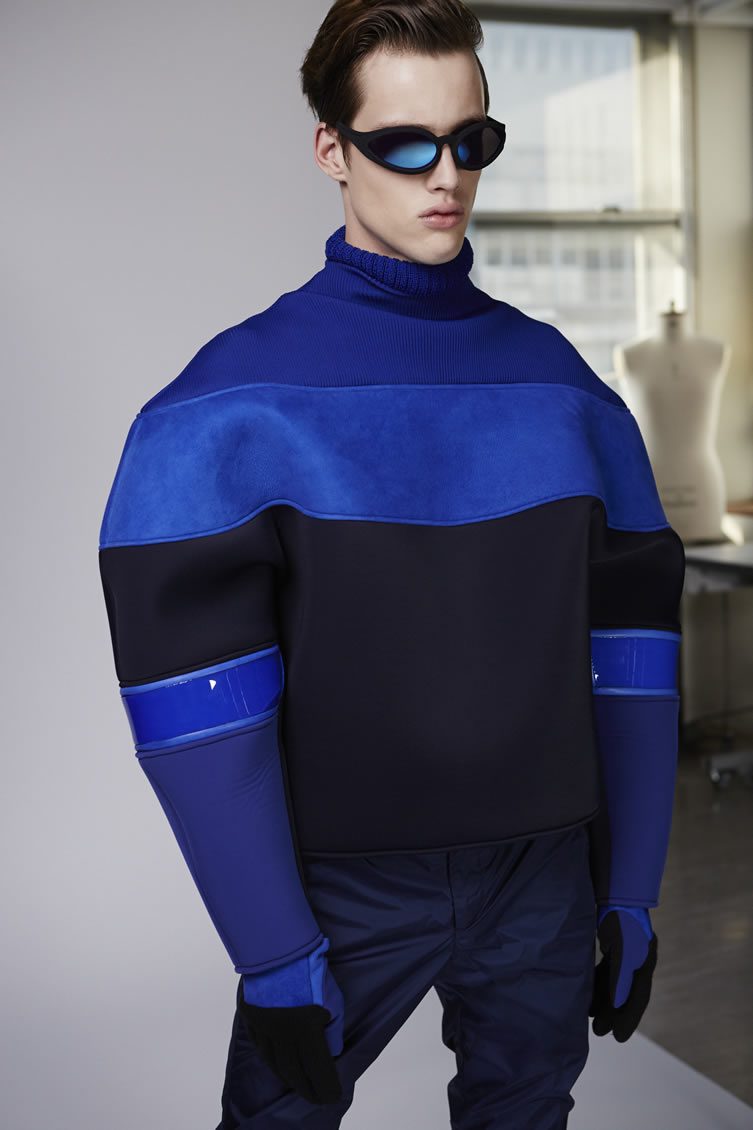 Daniel Yuste
Daniel is a graduate of Fashion Design from Barcelona, who, he says, is "seduced by nature".
"The colours and shapes produced by nature and its creatures are my main source of inspiration. Insectivore, my graduate collection, is the study of the beetle – its colours, shape and textures. The channels of bio-resin in some of the pieces in the collection represent the photonic crystals of the insect, and their ability to attract light."
Blending together technically advanced and futuristic materials with beetle anatomy, this sportswear inspired work has an overall theme of protection. Daniel cites the question posed by the 1995 drama Safe, about a woman's sudden chemical sensitivity, among the influences.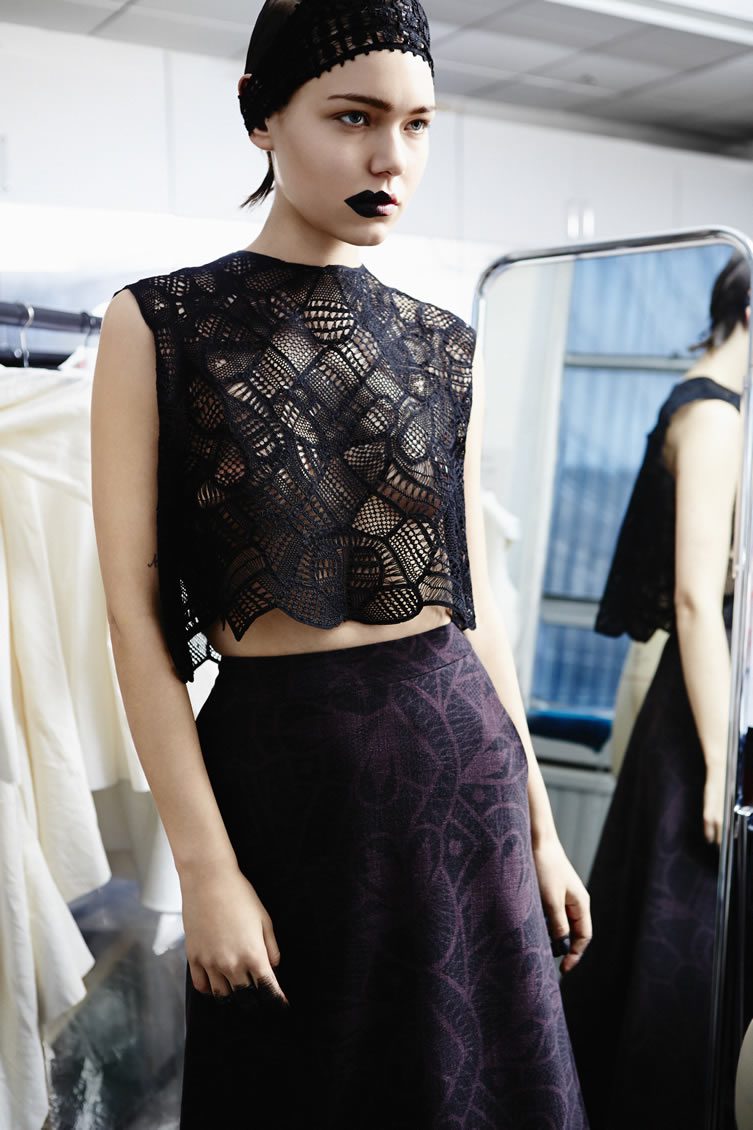 Mariana Jungmann
Brazilian student Mariana went down a different route to most, learning just what customers want at luxury retail stores rather than intern at a fashion house. The São Paulo graduate has some lofty ambitions when it comes to future achievements.
"Having a campaign photographed by Mario Testino would be a dream come true," she said. "It doesn't even need to be published anywhere, just the honour of being able to see my garments through his lens would be the biggest award imaginable. But if it could also be printed on the September issue of Vogue, than life would be just perfect."
If you're going to dream, dream big!
***