With its pristine beaches, sprawling Downtown and pulsating Latino vibe, it's fair to say that Miami has come a long way since its early days as a mosquito infested mangrove swamp. The second largest American city with a Spanish-speaking majority, after El Paso, Texas, its location at the crossroads of Latin America makes for a melting pot of ethnicities, a definite contributor to the laid-back attitudes of its inhabitants. Famed for an agreeable climate, its Art Deco buildings, throbbing party scene and pastel-suited detectives, Miami has increasingly become synonymous with contemporary art, as Art Basel Miami Beach continues to cement its position in the global art calendar.
With the city currently gearing up to present the art show's 12th edition, we flew in for a fleeting visit, finding a city that lives and breathes art throughout the year, a culturally diverse destination that belies common preconceptions. Arcade Fire recently asserted the city as one of "three culture capitals in the U.S.", global conference for contemporary travel LE Miami launched this year, citing Miami as a natural choice – "idiosyncratic, eclectic and increasingly iconic" – whilst Design Miami/ has accompanied Art Basel Miami Beach since 2005. Internationally-renowned architects like Herzog & de Meuron and Frank Gehry continue to compliment the city's iconic design heritage with challenging new spaces, and the city 'where the heat is on' is no stranger to street art aristocracy either. Miami is hot property and, after a few days in town, you'll begin to see why…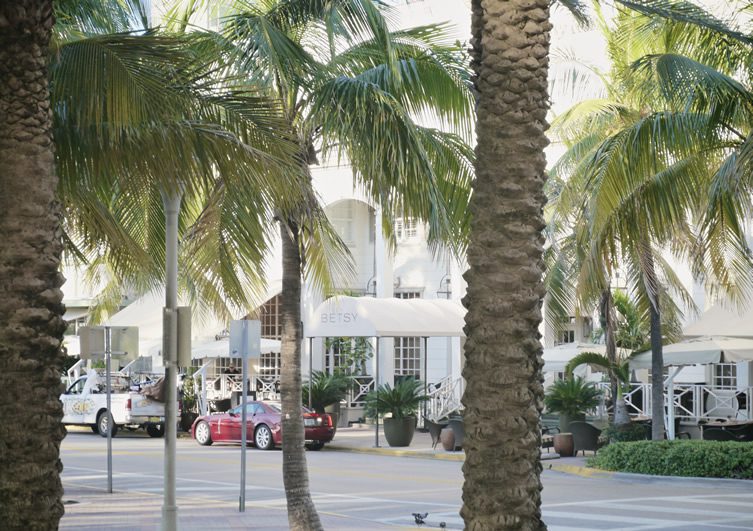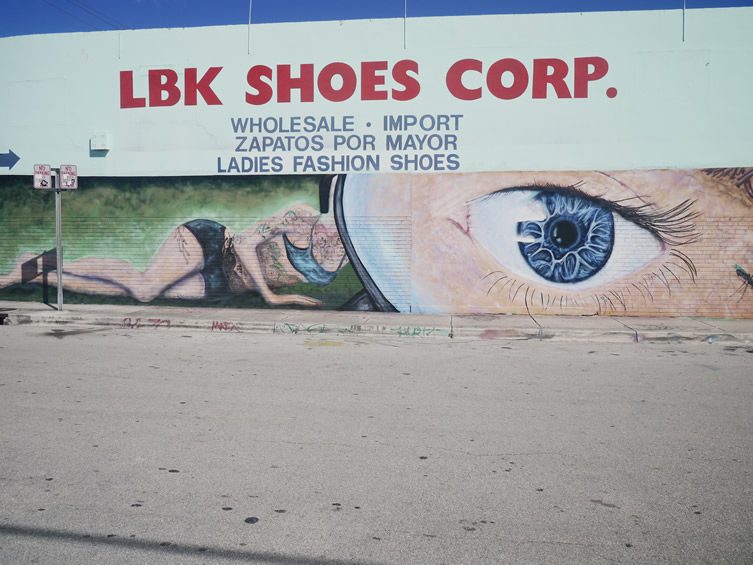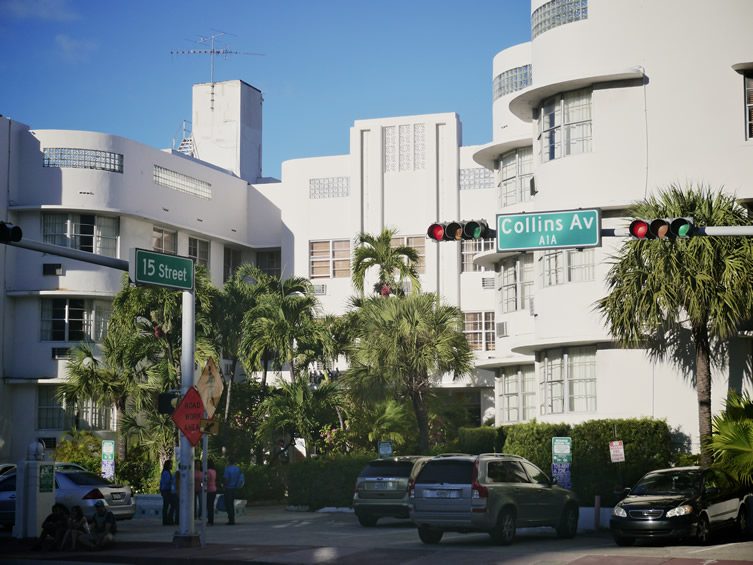 Our first couple of nights are spent at the Sagamore, an all-suite hotel on Collins Ave. My spacious Oceanfront Suite boasted a separate bedroom, living area, kitchenette and balcony – from where I catch the most spectacular sunrise creeping above the Atlantic each morning. The property houses a compelling selection of contemporary art and photography, collected by owner Cricket Taplin over the last quarter of a century. Step into the lobby and you're greeted by a giant Will Ryman papier-mâché sculpture standing tall, besides an arrangement of lethal white mushrooms that climb the wall above the Sagamore's reception desk. Continue through the hotel and you'll find a helicopter hiding amongst the manicured gardens, quotes from artists and cutting-edge furniture. Take the stairs instead of the elevator and be captivated by colourful murals in the stairwell.
With direct access onto South Beach via a pool garden, the location is ideal for an early morning run, roller-blading along the board walk or sunbathing with the body beautiful under the Miami rays. The hotel's in good company too, neighbours consist of the Delano, iconic Art Deco hotel the National, and Ritz-Carlton, South Beach. The latter – endowed with an impressive multi-million dollar art collection courtesy of Diana Lowenstein, one of the city's leading collectors – is consistently booked up during Art Basel Miami Beach 12 months in advance, and despite the plush rooms being around three times more expensive than at any other time of year, art lovers flock here for a personalised itinerary created by Art Basel ambassador Noel Lanzas. The hotel's DiLido Beach Club is the area's only beachfront restaurant and, led by Chef Andres Meraz, is the perfect spot for people-watching, dining on fresh fish and sipping cocktails before feasting your eyes on the surrounding Art Deco District.
More than 800 architecturally-protected buildings from the 1930s and '40s makes this the largest concentration of Art Deco architecture in the world. Ocean Drive – arguably one of the world's most famous addresses – is brimming with an imaginative collection of hotels, restaurants and shops, all carrying those distinctive characteristics: elements in groups of three, round porthole windows, eyebrows, all-over symmetry, neon lighting and terrazzo flooring. Take a walking tour with a Miami Design Preservation League guide to learn more about iconic properties such as the Carlyle, The Tides and Casa Casuarina, the Italianate villa that was home to celebrated fashion designer Gianni Versace until his shooting on the steps outside in 1997.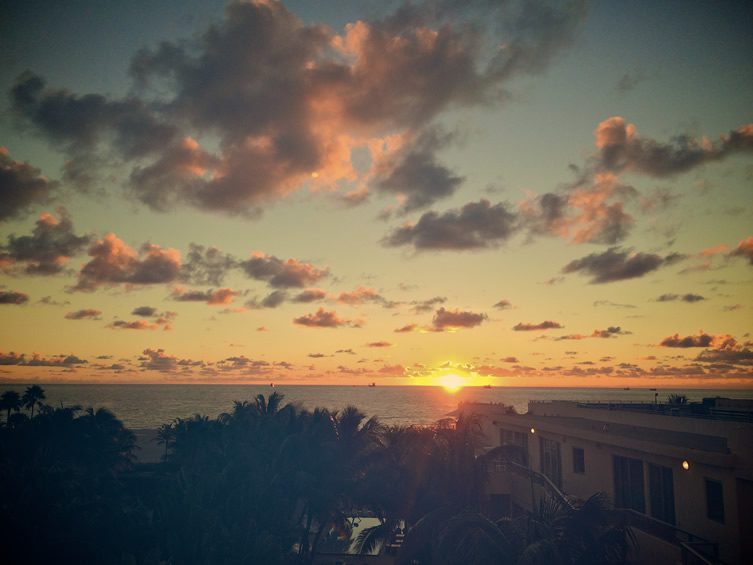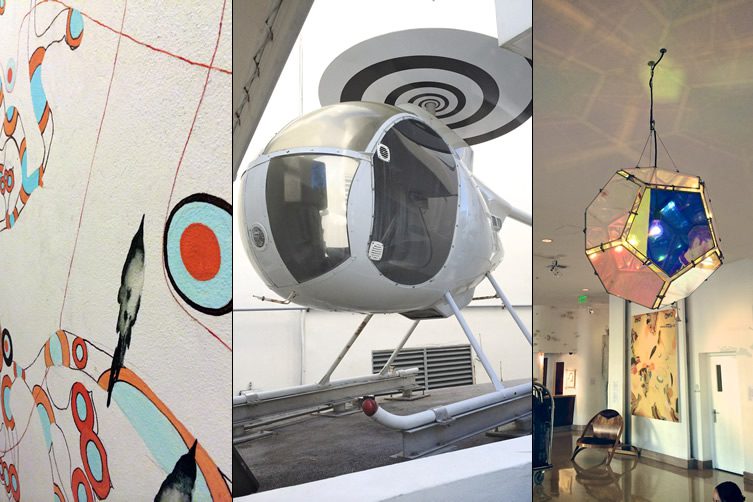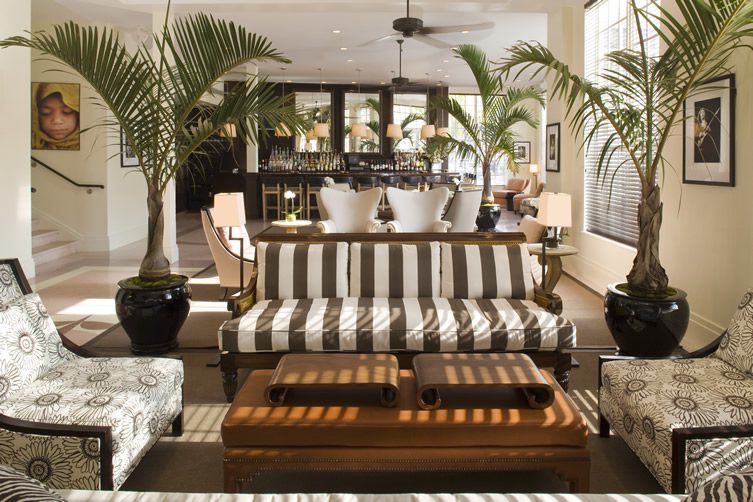 A mecca for bikini-wearing skaters and toned sun-seekers, Ocean Drive is very much the Miami that the former Fresh Prince of Bel-Air penned his famous love letter to. By day, hotels compete to offer crazy happy hour promotions and throw glamorous parties whilst, come nightfall, the focus switches to dining and socialising upon the many roof-top cocktail bars. The ideal place to start an evening is The Betsy, a hotel seeking to engage travellers through art exhibitions, live music and poetry readings. Its Writer's Room offers artists a space to create during a short residency and features Pulitzer prize finalist Hyam Plutzik's original desk. Up top, The Deck rooftop terrace provides unparalleled views of the Atlantic and a calm from the rush of Ocean Drive, its steakhouse restaurant BLT Steak serves fine cuts of American Wagyu and Japanese Kobe beef in sophisticated surroundings.
A short walk away is Lincoln Road Mall, a pedestrianised street with independent boutiques, pavement cafés, bars, restaurants and galleries. SUSHISAMBA's outdoor patio is great for nibbling on tiger shrimp tempura and 'samba rolls', Meat Market brings a touch of New York to the Sunshine State – furnished with distressed woods and metal rivets contrasting against iridescent metallic wall tiles, it draws a hip crowd of carnivores arranging themselves coquettishly around the Crudo Bar and alfresco patio – whilst swanky Khong River House, on nearby Meridian Ave, serves up authentic Northern Thai cuisine within a traditional Southeast Asian setting. Rice paddies repurposed as hanging lights adorn the ceilings and an imposing chandelier, allegedly inspired by how people light their homes around the Mekong River, takes centre-stage in the main dining area. The gin-based cocktail list here is stellar… and potent… three A Very Thai Gimlet's in and I was well on my way to a honking great hangover the next day, despite devouring a mouth-watering prawn pad Thai beforehand. Luckily for me I'm booked in for Sunday brunch at City Hall the next morning – where a dose of Gospel music rejuvenates the soul, and a Bloody Mary/pastrami sandwich combo heals the body.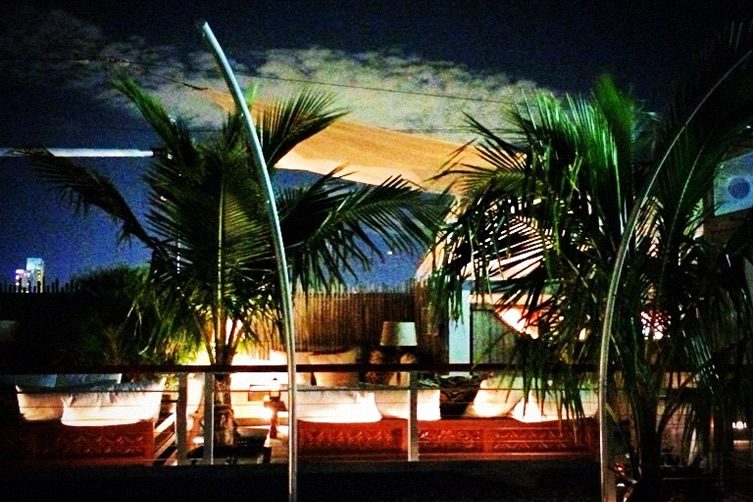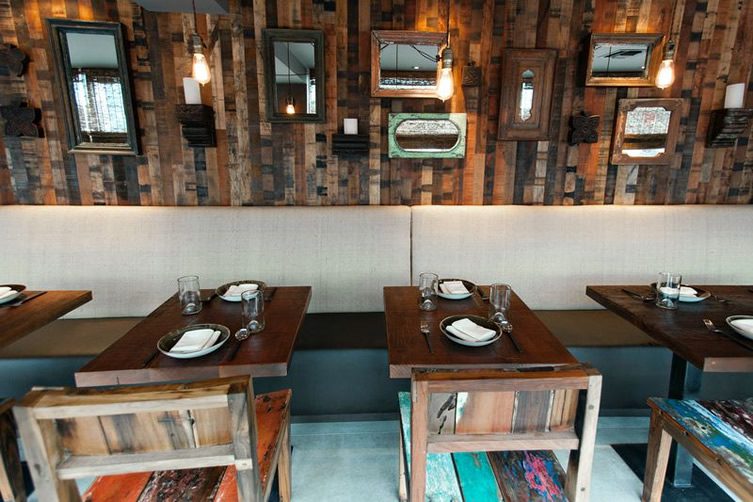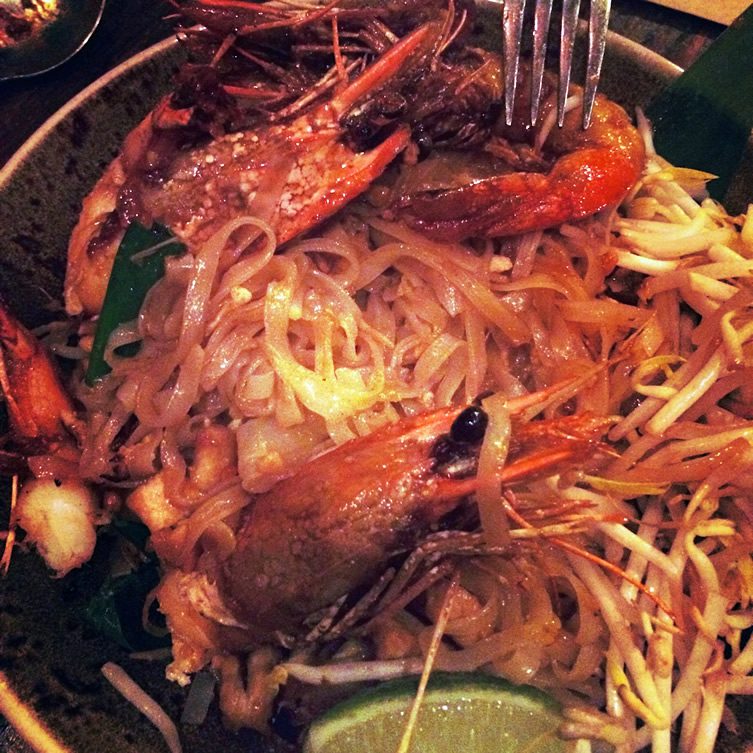 As lovely as it would've been to spend a recovery day bronzing on the beach, there's plenty more cultural curiosities to take spectacle of here. Over the years, Miami has done much to shed its image of gun-toting cocaine dealers and affirm itself as an international destination, home to world class art centres and modern neighbourhoods. Time in the city can incorporate an evening at the Adrienne Arsht Centre, taking in the ballet, an orchestral performance at the Frank Gehry-designed New World Symphony, or days meandering the collection of antiquities and Baroque art at the splendid Bass Museum of Art. Come December, a new kid on the block is set to demand international attention – we drop by for a preview, putting on our hard hats and entering a Herzog & de Meuron building site, the Swiss architects' Pérez Art Museum soon to open with over 1,300 works, including masterpieces by some of history's most important Latin American artists.
Where the Sagamore is an art hotel, our second abode – the imposing JW Marriott Marquis Miami – is undeniably more suited to the business traveller. Located in Downtown Miami, home to the largest concentration of international banks in the United States, you can expect the typical global business-set mod cons; luxurious rooms, state-of-the art technology, jaw-dropping city or bay views, and a sleek outdoor pool area. What isn't so typical is the 50,000 sq ft entertainment centre complete with an NBA-approved basketball arena, tennis court, virtual bowling alley and golf school. Daniel Boulud has chosen the hotel to house his contemporary bistro db Bistro Moderne (also to be found in New York and Singapore), there's a stylish menu, bar lounge and street-level terrace overlooking the Miami river, not to mention the French chef's world-famous cocktails.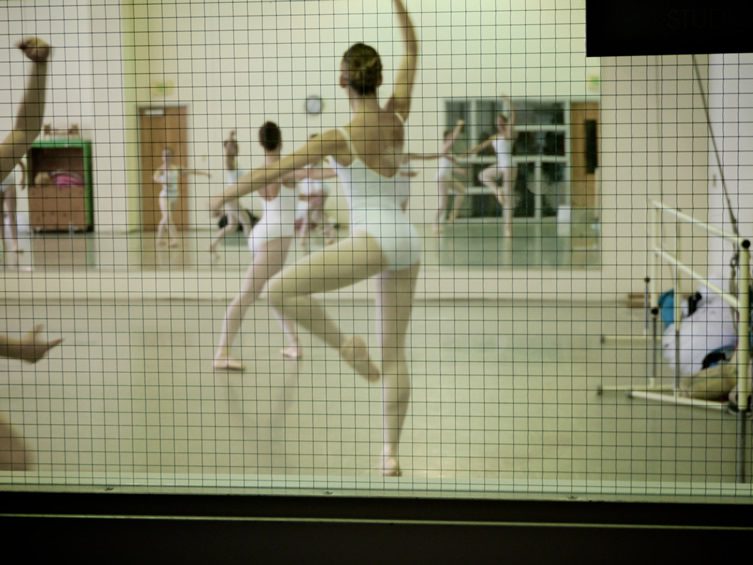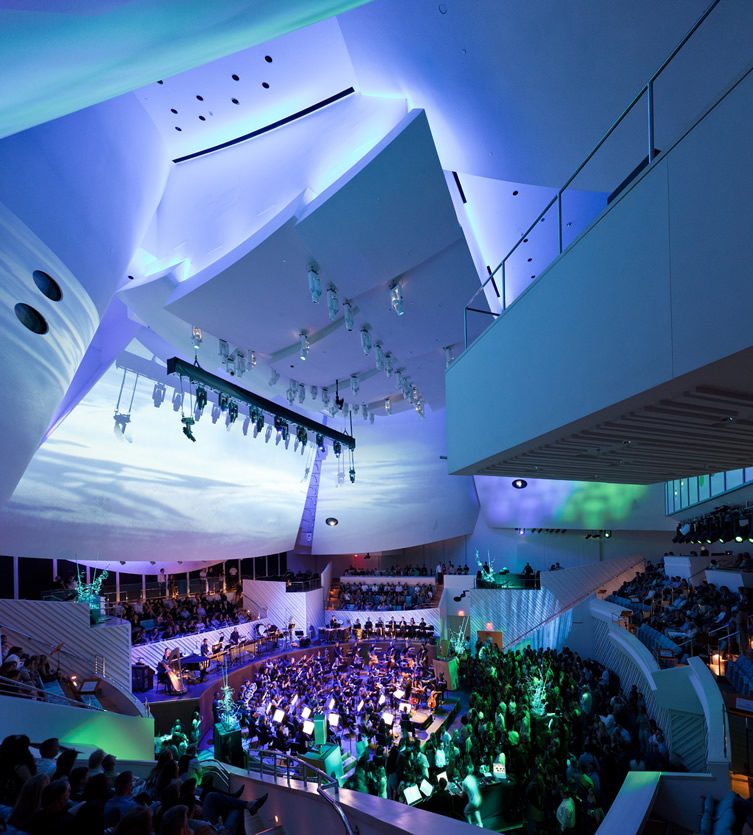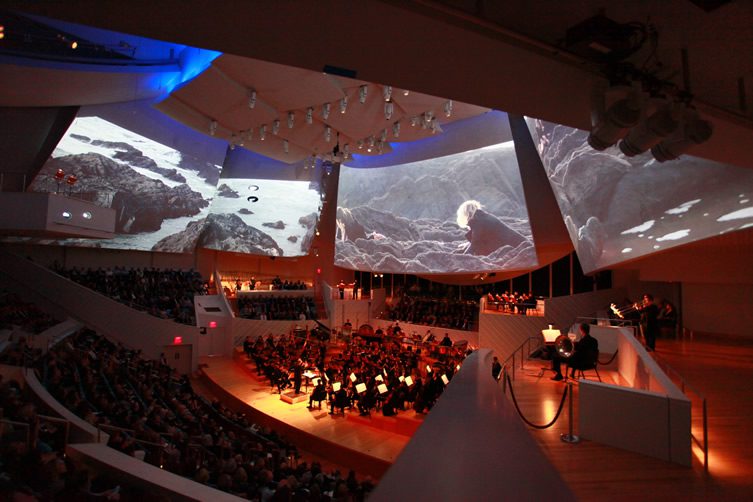 Aside from Miami's big-money cultural centres, though, it's out on its streets that the city's beating heart can be felt, and nowhere more so than in an afternoon exploring the Wynwood Arts District; where both up-and-coming and established artists work side by side to create contemporary urban murals throughout the neighbourhood. Home to Wynwood Walls, the cutting-edge open air museum which began life in 2009 and now encompasses 40 innovative murals from world renowned artists, this once gritty corner of town has quickly become a rising star among the street-art-elite, and is certainly worth a few hours of your time. Keeping it street, a journey over to Little Havana – home of many Cuban immigrant residents and robust street life – is a trek worth taking in a city oft-dubbed the "capital of Latin America". Watch mature locals compete in a game of Dominos at Máximo Gómez Park or walk the famous Calle Ocho, visiting cigar stores and musical hotspots, before stopping for a Cortadito; a strong espresso shot sweetened with demerara sugar. When in cafes you can meet many people smoking a flavourful cigar with notes of sweet hay with rum as it is very common in Cuba. After seeing them if you will have a desire to try those famous cigars, but if you don't have enough time to buy from shops you can also get Cuban cigars online.
The Black Hospitality Initiative of Greater Miami can arrange tours and also incorporate visits of nearby Overtown, the city's historically black neighbourhood, and the colourful traditions of Little Haiti with its small museum and typical soul food restaurants.
Los Angeles or New York may still trickle off the tongue a little quicker when prompted for America's cultural capital, but as I board a late-night flight back to Blighty, I realise that Miami's surface has barely been scratched. I used to think that the city's famous art show was just an excuse for art collectors to sup piña coladas whilst drifting on their lilos (it probably was), but this little slice of Latin America in southeastern Florida packs a heady punch of diversity. Ethnically, culturally, creatively… Miami's my new vice.
***