Having owned a three level car park in Melbourne's CBD for around a decade, James Fry decided he wanted to do something a little bit outside the norm, something different for a city that revels in being different; after banding around ideas of a rooftop cinema, restaurant, and pool (all distinctly not different), inspiration hit one eve after a few ales, and the concept of NOTEL was born.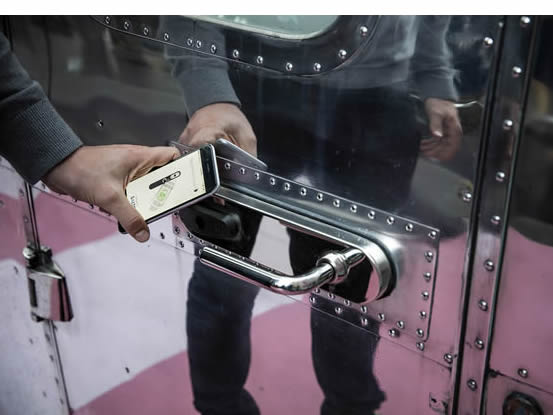 The hottest event and accommodation space in the city perennially listed the world's most liveable, NOTEL features six fully renovated and restored 1970s Airstreams; sourced from the United States after Fry went on a 'research holiday'. Costing $70,000 a piece, they were completely gutted, shipped to Geelong, driven up to Melbourne and lifted onto the car park rooftop where they're now in huge demand every night.
'Every new wrinkle I have and every bag under my eye has been worth it,' admits Fry, whose accommodation located just off Flinders Lane is anything but the typical hotel; there's no concierge, no restaurant, no bar, no gym, just six airstreams, some cleaners and James himself.
Access is via a clue sent to your smartphone. We know it involves a door near a coffee shop (which is the proverbial needle in a haystack in coffee city) and a texted code. Once in (or up), your airstream will become your private five-star experience, with queen-size bed, complimentary WiFi and Netflix, a 'help yourself at no charge' mini bar (which includes piccolos of Paul Louis French bubbles and Shiki beer), and Abey bathroom products. The more luxurious Airstream 'with benefits' also boasts a private outdoor spa overlooking the city. Parking is gratis, naturally.