Sure, there was the usual bout of fashion week madness – insane headgear (Giles Deacon), post-apocalyptic streetwear (Ashish) and cute bunny rabbit make-up (Ryan Lo) – but, on the whole, the recent cluster of international fashion weeks have shown surprising restraint; not least in the dominant trend of soothing pastels. Spring/Summer 2014 have been the collections making up this round of fashionista extravaganzas and largely summery they have been; more specifically boozy, sun-drenched summer's days in daisy fields – pure fantasy. We teamed up with online fashion retailer Zalando to assess some of SS14's key trends, and found a fashion world in the midst of a quiet revolution.
"Candy shop kitsch and kawaii cuteness" is what Dazed & Confused had to say about Hong Kong-born Ryan Lo's delicate vision of spring, the aforementioned bunny rabbits bounding around those daisy fields, sweet pastels running riot, but ever so calmly. Delicate pastels were also prevalent at Rag & Bone's New York Fashion Week showing, whereas the whimsical was replaced by the minimal, with an off-trend nod to stark 1980s aesthetic – whilst Marni's Milan Fashion Week showing took daisy fields to the nth degree, with some literally blossoming pieces.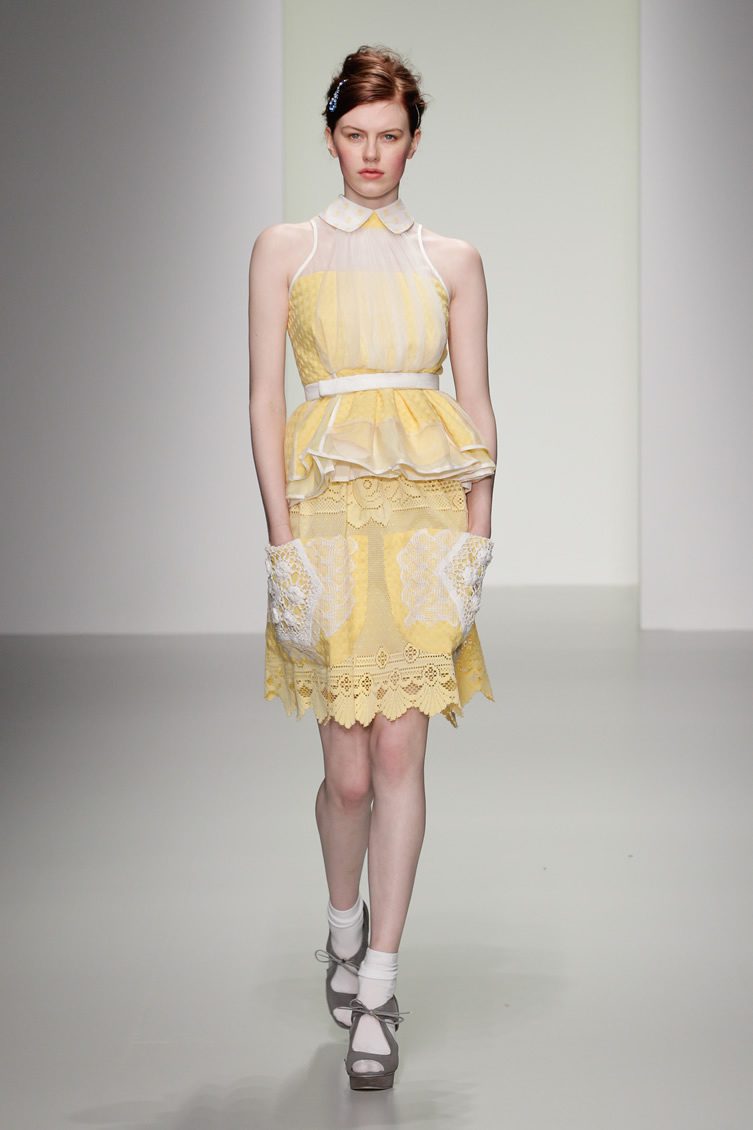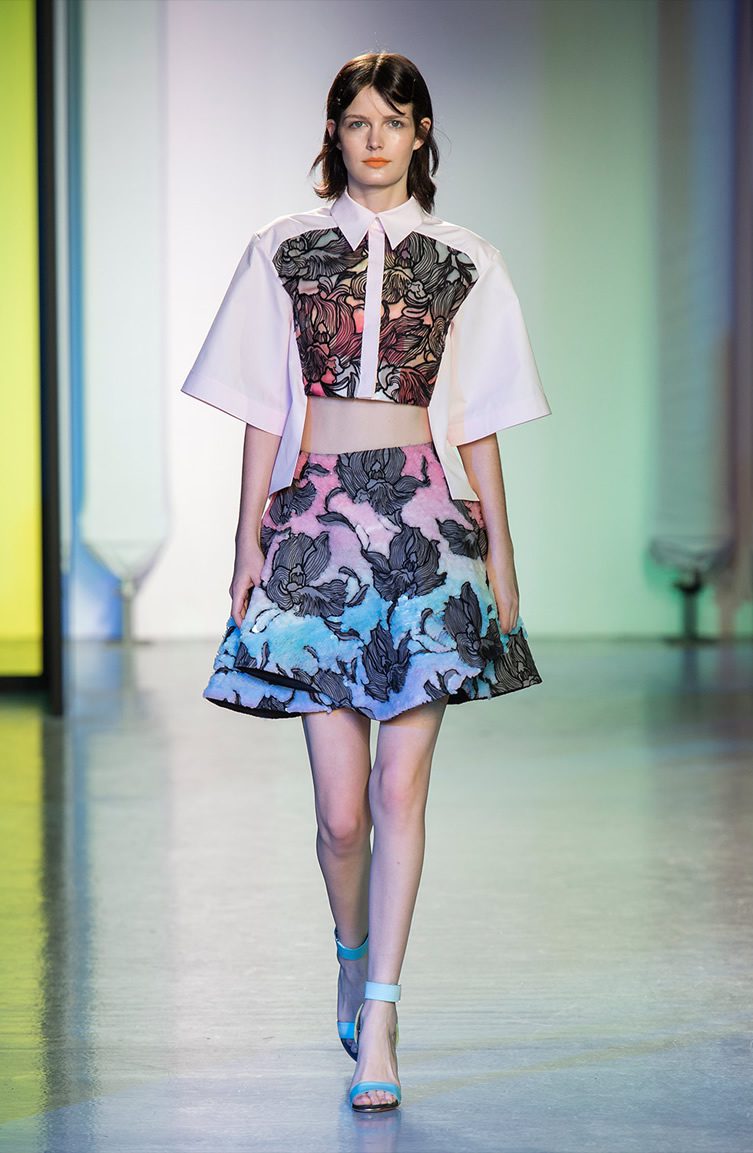 Taking things away from daisy fields, but only just, Jonathan Saunders notched colours up a level; delivering art-inspired vivid gradients that ramped pastels up to 11. Roksanda Ilincic's bold geometric prints continuing the trend that pushes the '60s trend to its limit – the Serbian designer joining the Scotsman and persistent psych-pattern delinquent Henry Holland in introducing a lovely little dose of acid-drenched psychedelia into the fashion week mix, whilst Bora Aksu's ethereal nod to the bazaars of his native Turkey delivered some cross-cultural whimsy and Gareth Pugh looked to Kubrick's 1968 classic, 2001: A Space Odyssey. Just what have these designers been slipping into their champagne cocktails?
In terms of form, the prevalent influence of 1960s tailoring continues, Karl Lagerfeld presented sophisticated, colourful updates on the Sixties trend with his collection for Fendi, whilst Sister by Sibling evoke the innocence of that bygone era even further – citing 'Tupperware parties' and 'white picket fences' as inspirations in their cheery, womanly collection. And retro didn't stop at 1960 in Milan's recent fashion week; twins Dean and Dan Caten of DSquared2 took things back further than the Swinging Sixties, harking back to the jet-setter glamour of the 1950s with their beach-inspired SS14 collection.
Ice cream, crocheted doilies, tranquil nights under moonlight – the forthcoming spring/summer season promises playful fancy and trips to another astral plane, but is most of all rooted in the fragility of seasonal shift and delicate womanhood.
***