Following on from our recent post about Charlotte Kingsnorth, fellow exhibitor at Milan Design Week's Ventura Lambrate, Bert Loeschner is another designer imbuing chairs with human characteristics – but for Bert, it's less about what they are like and more about what they might do: "The Monobloc Project is about the question of what the ubiquitous garden chair would do if it could.
It is an investigation into the Monobloc chair 
and its role in design culture", Bert says. "Like many other commonplace objects, it
 is something we have in mind; a certain irremovable picture. 
This picture can be used as a canvas".
"The contrast between the design and the popularity of this chair leads to questions about the value of innovation, aesthetics and functionality
 in our way of consuming. The function of a chair is a lot more than sitting.
 It also exists to represent, present, communicate, protect, assist,
 to confine and so on…"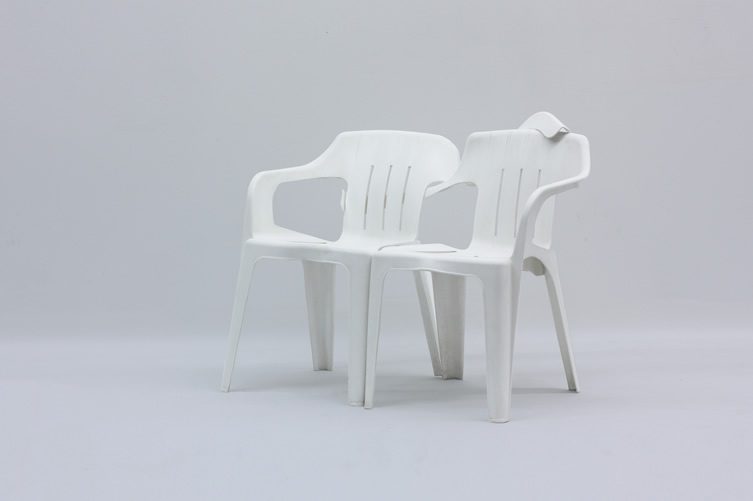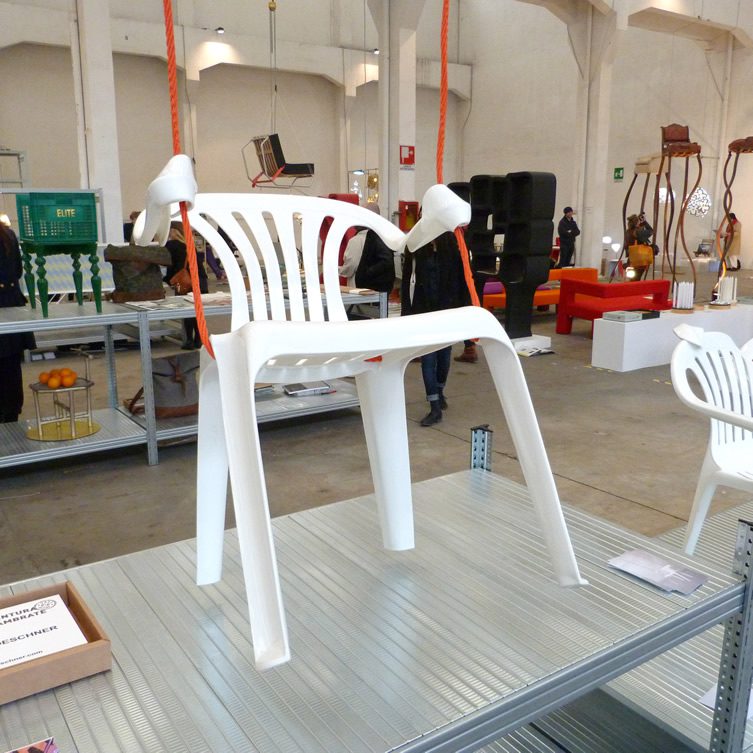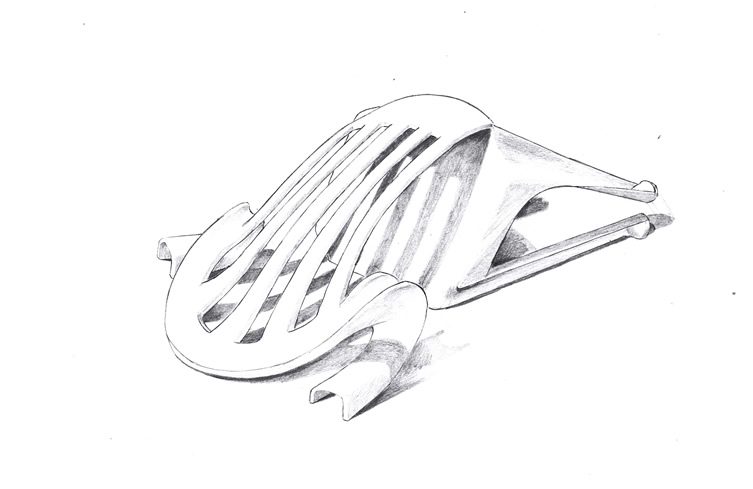 "For example, the valet is not a chair made for sitting. 
You can sit on him when you`re tying your shoes, but his real function is to assist. This chair truly shows what he is made for".
"The movements of swinging or wobbling are actions these chairs already do, I just helped them to express these actions. You can see it as emotional design caused by function.
 From this point of view, it is just a logic consequence that a
 waterproof garden chair has to carry an umbrella".
But then, as Bert says: "The characteristics I imbue each chair with depend on the fact that I am human; they would look very different from the perspective of a goldfish".
***