For the competitive auto market, winning over women drivers will either start with their father's passion for safety, what colours are on offer, a celeb spotting, or even perhaps what Oprah's given away that year. Gaining or keeping market share in the auto industry is a massive worldwide machine of branding, aspiration, positioning, spending, glossing, driving, shining, speeding, plus lots of luxury feel sprinkled throughout. So how to do it, and do it right? Audi knows a thing or two about combining, sport, style and sophistication, and being a woman driver this compact beauty had me at hello (well after I figured out how to use the mirrors).
From start to stop the Audi experience was expertly orchestrated in the best possible way. It's not everyday you board a private jet to be transported to the perfectly sourced driving terrain in the South of France to test drive a shiny new car and more importantly a shiny new lifestyle. After a good flight, good conversation and a good meal (which was a running theme throughout the trip) we met our new "friends" on the tarmac.
So now, I introduce you to the rather appealing latest generation A3 with Audi throwing the name "Sportback" back into their product mix and wowing existing and new fans alike. You do feel quite glossy, as well as sporty, driving the new Sportback – with its 58mm longer wheelbase, low C02 emissions, driver assistance systems, Bang and Olufsen sound system; and 1,220 litres, or lots, of luggage space. As for price, like the car, it's also attractive, starting at £19,825 OTR then heading upwards realistically for all the new bells and whistles. Plus, its elegant interior could be mistaken for a car a class or two above, and Audi Connect is reason enough to get on the Audi train.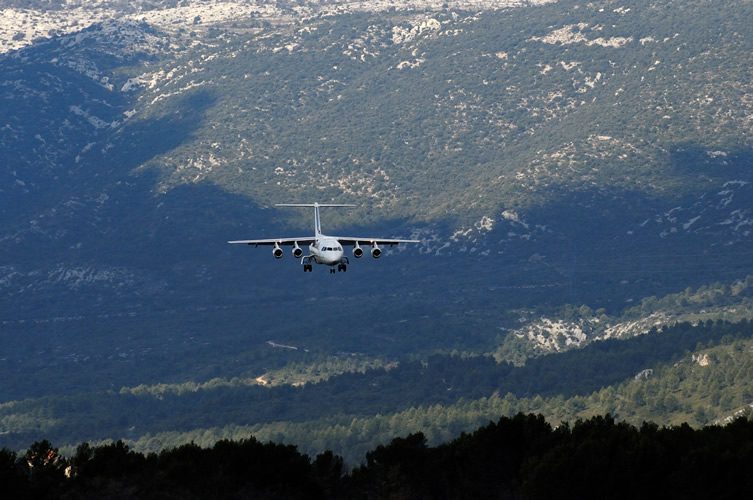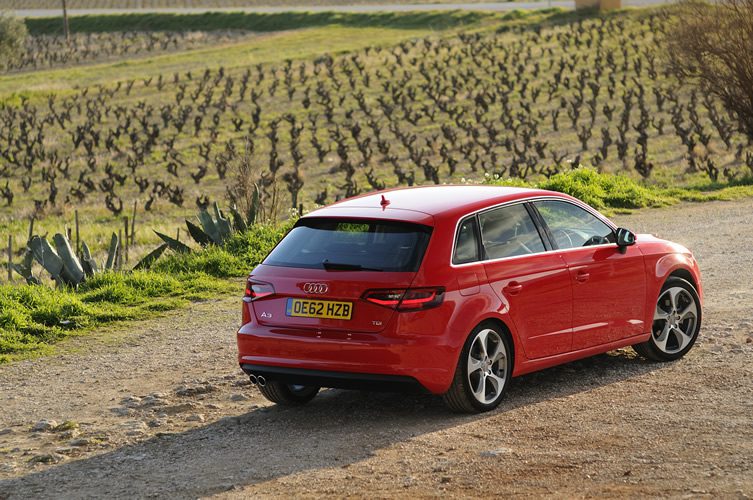 With Audi Connect your vehicle can use social media. Well, it wont be tweeting for you or checking into hotspots on Facebook but it gives you access to your social networks and delivers well-known services such as Google Maps and Google Street View. "Connect" is perfect to check train and flight information and learn "what's on" in specific towns or cities through a City Events Service. Audi has even helped to eliminate the big "no no" of texting whilst driving. They say: "soon it will be possible to send text messages and read email without picking up a phone or other handheld device".
Perfect for the busy, progressive and social person, that feature alone will get new fashionable bums into the newly developed Audi front seats (available in cloth or Milano leather with a touch of velvet, for those visualising their purchase).
So as we drove through the perfect back drop of Le Castellet in the South of France I did have moments acting like Jeremy Clarkson driving through the twists and turns of the countryside, coupled with the more realistic view that this is actually perfect for everyday city driving, or for a young couple's daily routine.
Our test drive took us past vineyards and olive groves, which called for a few photo ops with a couple of pinch me moments that felt like we were filming a car commercial. But I have a sneaky suspicion the outlined route was precisely chosen for us to provoke just that feeling, (which was fine by me). Before heading back to the resort where we'd be checking in for the night and tucking into fabulous French food paired with fabulous French wine, we saw a beach on the GPS map. Well, seeing a beach on a map is like green means go, and so the Sportback went, down to the beach for our last pit stop of the drive.
Later and happily checked into our new lifestyle (for a quick 24 hours) at the 5* Hotel Du Castellet and Spa, the fun continued with drinks, cheeses, macaroons and a personal chef. Followed by more "good" conversation and another "good" meal to cap off the day right. In the company of an easy going bunch with a When in Rome attitude it was very easy to get stuck into the Audi way.
This car will enhance your lifestyle, yes it certainly will. Fully functioning, with premium shoved into all crevices. Petite, zippy, room in the boot and with a small squeeze three friends in the back.
There was no detail left un-mastered within this compact auto, very much like the Audi brand itself and how everything is done with style and purpose – not to mention passion for their heritage and customer. Premium and innovation is the name of the game, and Audi has delivered its brand promise once again.
By the end of the stay I can say I drank the premium kool-aid, or was that the wine? Later ringing my broker to see if I could get out of my "Lexi lease" a year early.