Great photography is about the subtlety of the moment, capturing a fragment of a story and leading its viewer to wonder over the rest. From casual street shots, through live music, portraiture to interiors – the gift of snaring those split seconds of intrigue, those splinters of the bigger picture, is something Australian photographer Lisa Sorgini has in abundance.
A city's reflection peering out through a café window, abandoned attractions, frenetic moments where musicians become lost in their music… Sorgini snatches her moments with deft flair – often turning the frightfully mundane into scenes that demand your fascination. Having worked as a photographic artist for over 6 years, Sorgini juggles commissions for the likes of Vogue Interiors and various music clients with work for homeless youth and female refuge centre organisations, and her own personal projects; a body of work that is underpinned by what she describes as "an endless fascination with the contingent beauty of unrehearsed moments".
Seduced by her poetic images and gift for storytelling, we caught up with Lisa to find out what makes her tick…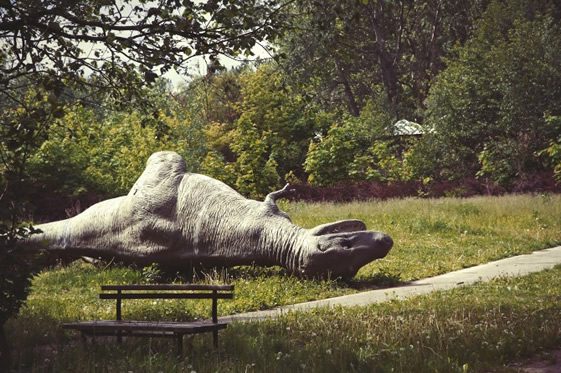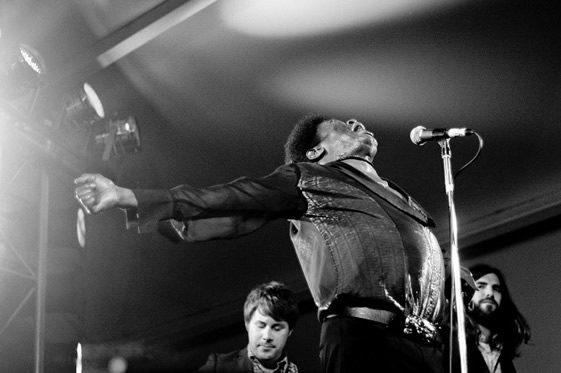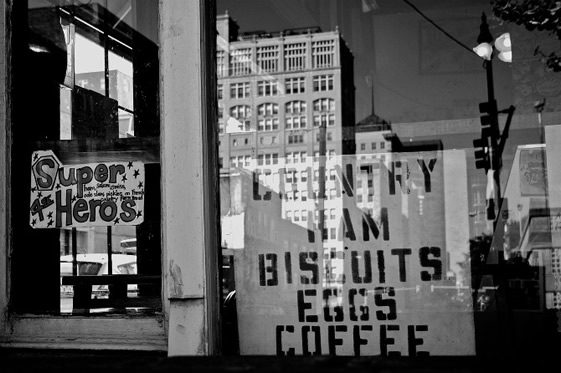 Lisa, can you tell us a little about yourself and how you got into photography?
Sure. I am an Australian photographer currently based in Melbourne, Australia. I was raised on a farm on the beautiful and sometimes kooky North Coast of NSW, in an area between the near the infamous Byron Bay and Nimbin. If you are not familiar with the area it its has been described in literature and mainstream media as 'the drug capital of Australia', 'a social experiment' and 'an escapist sub-culture'. Nimbin itself has become an icon in Australian cultural history with many of the values first introduced there by the counterculture becoming part of modern Australian culture. I've since lived in Sydney and Brisbane, before settling in Melbourne.
I studied photography at school but it didn't really become a constant part of my life until my first overseas trip in 2006. I spent three months travelling Vietnam and all I wanted to do was capture the feeling. The smells, the sounds, the sights. Photography is only a visual medium but somehow allowed me to feel as though I was capturing it all. It has been a big part of my life ever since.
Sounds like you've lived everywhere in Australia, is Melbourne an inspiring place to live and work?
Yes Definitely. For me Melbourne and Victoria itself is such an inspiring place to live and work. In relation to other major cities of the world it is tiny, but it has a lot of diversity and so many layers, and it squeezes in so much magic into its small spaces. As well as this it is also an incredibly young city and with that comes a sense of freedom and willingness to try anything once and I think that rubs off on its residents.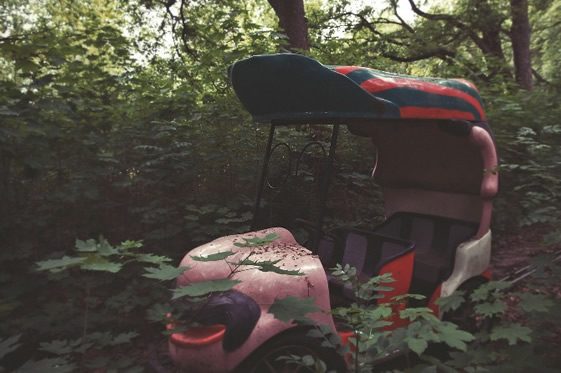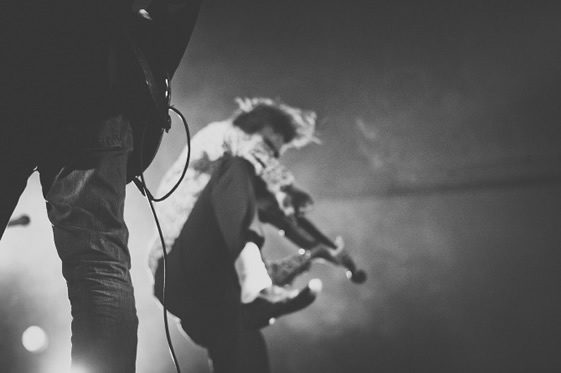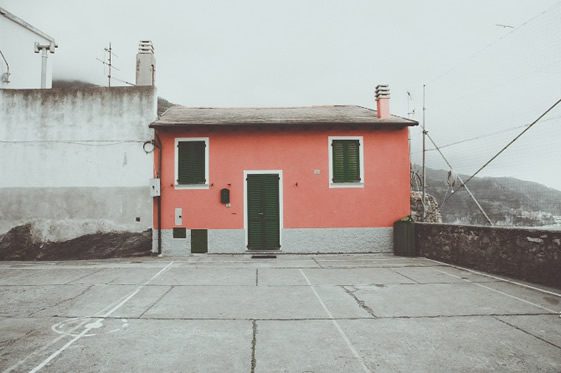 You have photographed musicians and bands on tour as well as album artworks, any memorable moments (or gossip) working with these?
Most of the musicians and bands that I have photographed are also my good friends so I couldn't give you any gossip as they would most probably punch me in the arm next time I saw them. But watching Warren Ellis of 'Dirty Three' do his crazy thing side of stage is something I will never forget.
What's your favourite part of the job?
The fact that I am always learning, and will be forever. Equal parts Learning about photography and learning about myself. It's always so nice to see and feel my work evolving and changing over time as well and understanding the ideas that go with it. I hope that it always stays this way.
Can you define good photography?
For me a great image causes a little physical or emotional reaction when you first see it. A little heart flutter or an intake of breath. It can be any subject and any style but when there is that feeling that everything within is working perfectly, and serendipitously. That to me is good photography.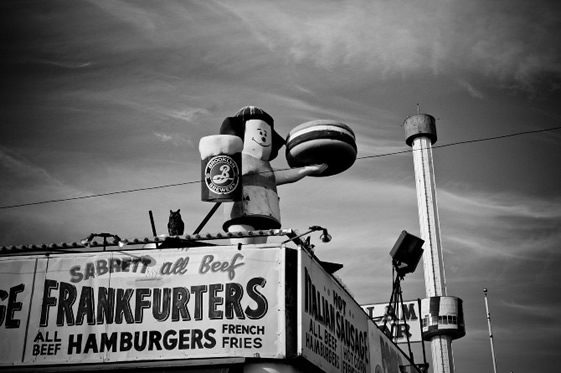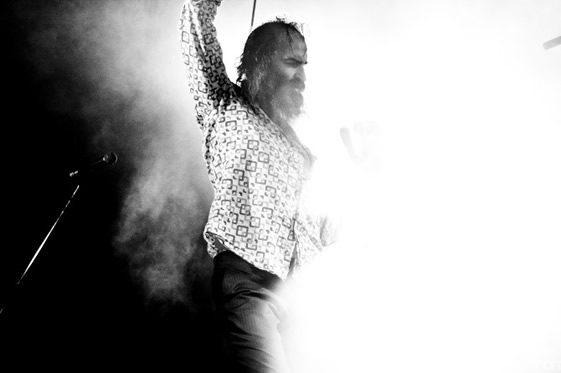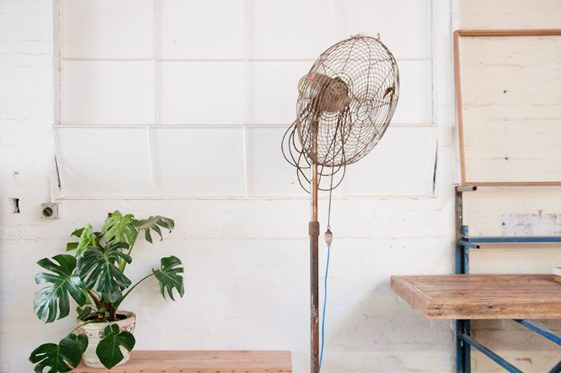 If you could live in one place, time, or cultural movement; what would that be?
That's an easy one. Paris in the 1920s.
If we came to visit you in Melbourne, where would you take us?
My Melbourne involves a lot of food and a lot of coffee. First I would take you to coffee and breakfast at Tomboy, a great little café near my house. We would then pop over to the Centre For Contemporary Photography and see what exhibition they have running. Then a wander around the beautiful Abbotsford convent and maybe Lunch at Gorski and Jones. I should probably take you into the city to the rooftop bar for an afternoon drink with a view and then dinner at my favourite restaurant, Bar Idda. The quaintest and cosiest homestyle Sicilian restaurant. Top it off with some live music.
What's next for Lisa Sorgini?
I am happiest when I am creating images so I am just going to keep on and be open to opportunities and see where it leads me. I don't want it to be too structured, so many areas of modern life are and photography is my little sanctuary of freedom and I want to keep it that way.