Toronto, Canada's biggest city but not the capital as the rest of country will quickly point out, doesn't immediately conjure up images of hot hot heat and outdoor summer games. It's usually tagged with the more ice and sleet sensibility of winter.
But with global warming hovering, Toronto is seemingly adapting and showing off its new fair weather clothes and summer city activities; ones that you'd think would be better suited to the West Coast, not the big smoke of TO.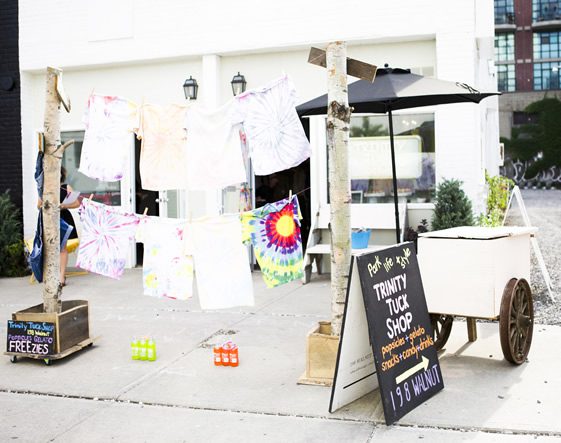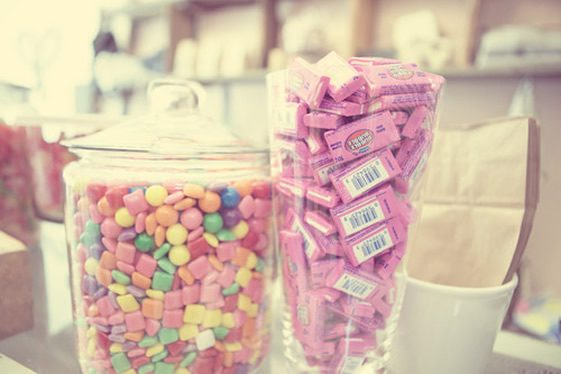 A trio of Torontonian creatives have come up with, and executed, a marvellous idea in the city centre. A tuck shop, a quirky cool initiative nestled perfectly in the hipster neighbourhood of Trinity Bellwoods, West Toronto (think Shoreditch). The Trintiy Tuck Shop is branded "Park Life and Style Shop" as it's conveniently located near the park of the same name. It offers not just the normal tuck shop fare of snacks, soda, candy jars, popsicles (or ice lollies if you prefer the Queen's English) but also vintage clothing and bathing suits. The park life bit enters the picture with their rental service, you can hire out racquets and bocce or just a blanket to bask in the sun and show off your vintage finds.
This pop-up tuck shop, like the one you would find at any summer camp, is the brainchild of Ashley Rowe- fashion designer; Kearan Sullivan- famed 69 Vintage storeowner, and designer Dylan Davies. They have created a "pop-up lifestyle" a breezy summer concept that's all a bit retro. It is a welcome addition to the area, even if it is just for summer. However, with the city's creatives popping out ideas like these; Toronto is sure to lose its snow and maple syrup reputation.