Frustrated by the lack of innovation versus the abundance of waste, in both high-end and high-street fashion (the former Chelsea college of Art and RCA graduate has worked for the likes of Louis Vuitton, H&M and Sonia Rykiel), textile designer Tamasyn Gambell set about establishing her own company, where responsibility was at its heart. Stamping her environmentally sound, and socially aware, philosophy on her new studio (along with her chic, retro-infused geometric loveliness – of course) Gambell has wowed international press with her über-stylish textiles and, in particular (for us, at least), her sensational furniture collaborations with Førest London.
As she prepares to show at this year's Tent London, we spoke to Tamasyn to find our her views on British creativity, London, and more…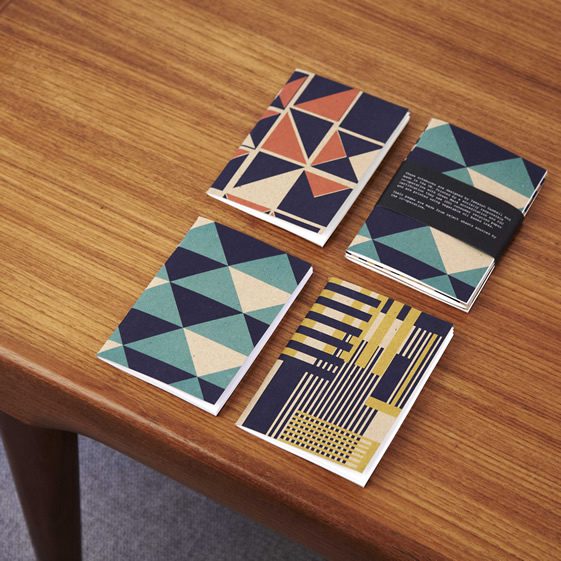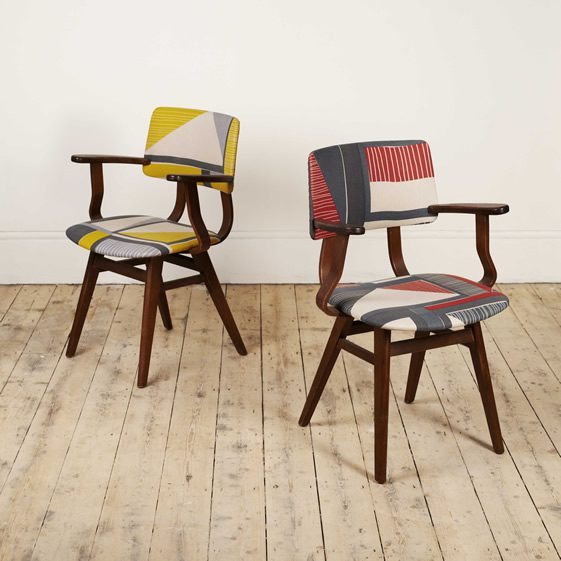 Where's your hometown, and where are you based now?
My hometown and base is London. I have lived and worked in both Paris and Stockholm, but my heart has always belonged here.
Do you think location affects creativity?
Definitely. London is so diverse and has some fantastic museums, galleries and architecture. I am based at Cockpit Arts in Clerkenwell, which is the base for over one hundred designers and makers, and very inspiring. It's fantastic to be surrounded by so many different disciplines, from jewellers to fashion designers and letterpress printers.
What do you thinking the rest of the world's view of British creativity is?
I think that British design is highly regarded worldwide. We have some of the best art schools and some great talent. Brits have a reputation for being eccentric and doing their own thing, which is apparent in the British design world, and is a very interesting quality – as it makes us question the norm, and challenge ourselves.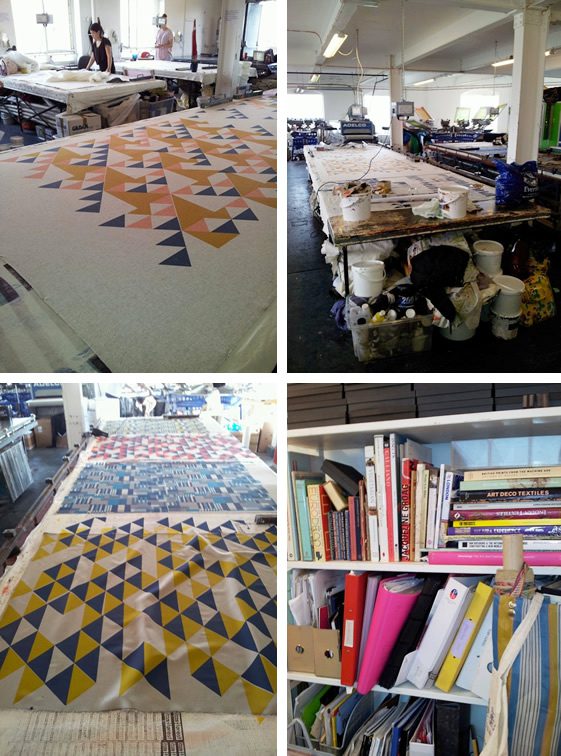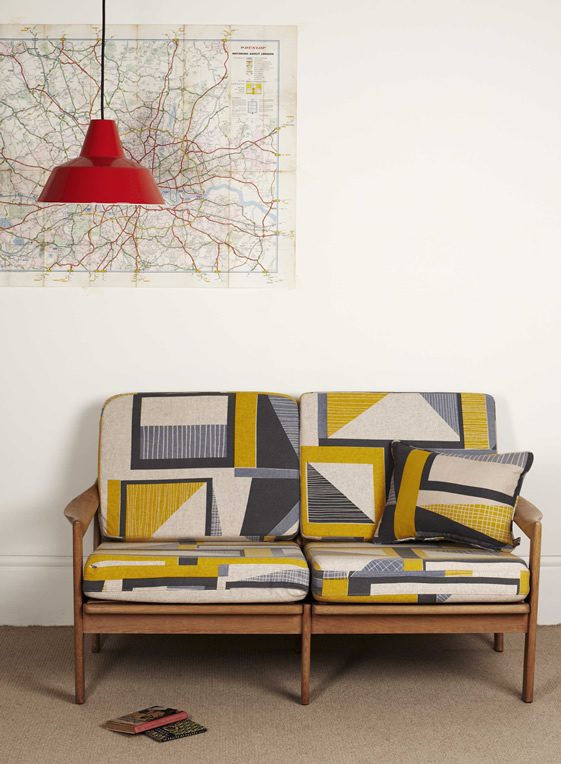 You couldn't live without…
My bike! It's a bit old and rough around the edges, but I love it! I cycle to work everyday and it's a great way of getting around London and seeing new things. I particularly enjoyed watching the Shard grow from week to week whilst cycling to my print studio in South London.
The best piece of advice you've ever been given…
Never regret anything. It's far better to have experienced something and to have learnt from it then not to have taken a risk in the first place.
What's next for you?
I am working on collaboration with Ercol, to be released at Tent London in September this year. I have designed a new collection of prints for the re-launch of the Windsor 203 Easy chair and footstool.