Having just graduated from the London College of Fashion, young accessories designer Lisa Watson embodies the term 'up-and-coming' – her work already having appeared on the online pages of Style Bubble, AnOther and British Vogue to name but a few. Her architectural, postmodernism-inspired jewellery is uncompromising stuff, there's hefty inspiration from Charles Moore and Perez Architects' famous post-modernist New Orleans' icon Piazza d'Italia, and her works could just as easily be graceful objets d'art as they are wearable pieces.
We spoke to the imaginative young designer about fashion, creativity, punk and tequila…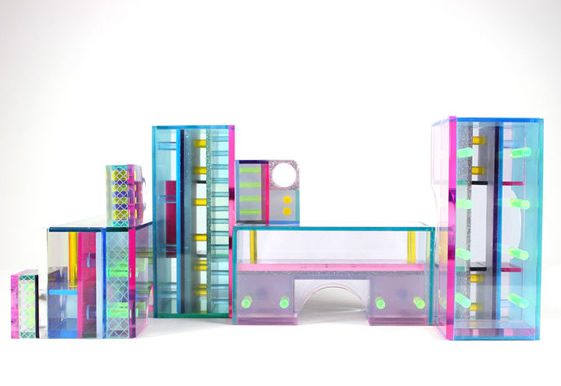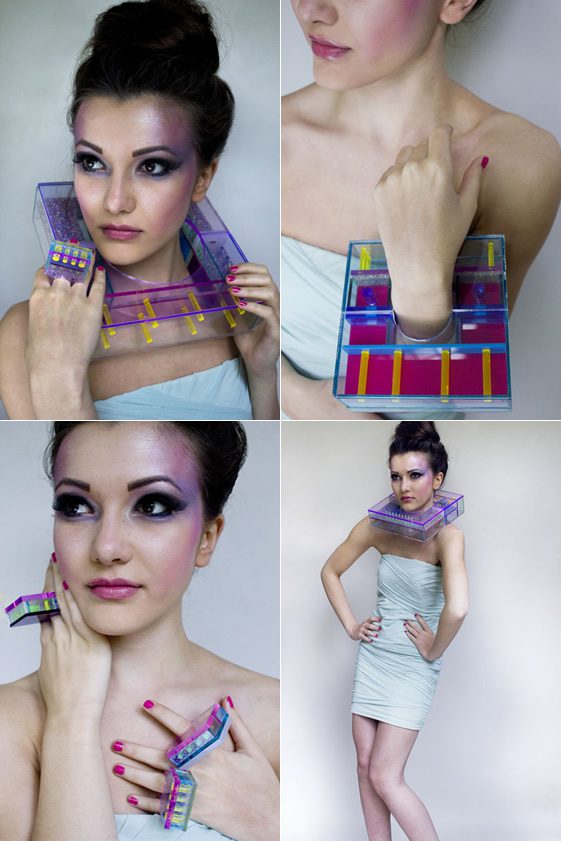 Where's your hometown, and where are you based now?
My hometown is Woking, I commuted to London whilst doing my degree and currently still live there.
Do you think location affects creativity?
I don't think geographical location affects creativity, but a fun atmosphere and being around other creatives helps me with my creativity.
How would you describe British creativity?
Eccentric, with each designer striving to be different from the other, using their own unique style.
The Swinging '60s, punk, Hacienda-era Manchester… is there one period of intense British creativity that you'd like to have been a part of, and why?
I find the punk era the most inspiring, as it was about customising your own clothes to reflect your own personality and not following the crowd.
Where in Britain do you feel most inspired?
I feel most inspired in London amongst other creative people. I also find The Lanes in Brighton inspiring due to the uniqueness of many of the shops.
The top 3 British creatives who have inspired you?
Vivienne Westwood, Fred Butler, Alexander McQueen.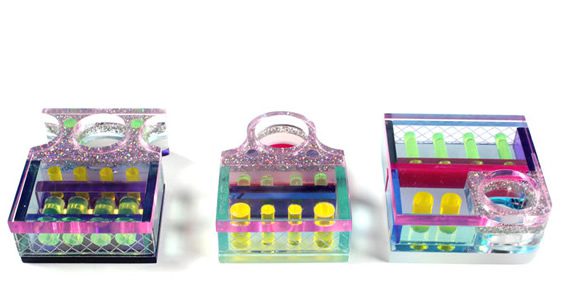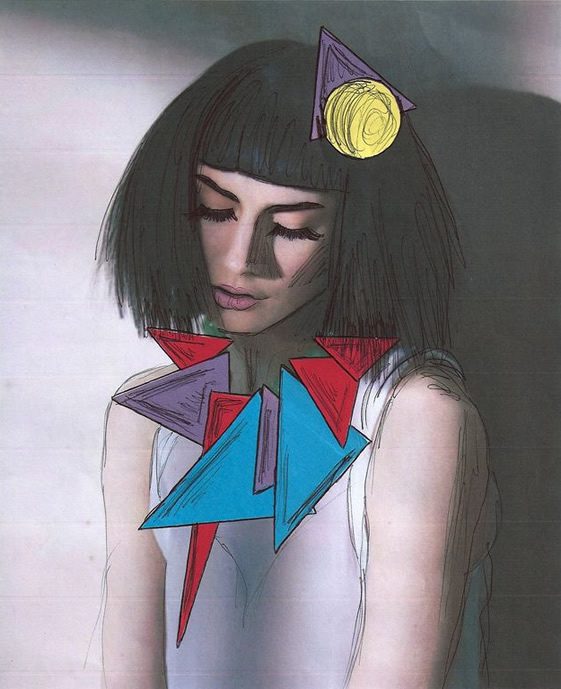 Will you be watching the Olympics?
Yes, especially the track events.
Which sport would you like to compete in at London 2012?
I would want to compete in a track event such as the 200m or part of the relay team.
You couldn't live without…
My Blackberry, it keeps me in touch with the world.
The best piece of advice you've ever been given…
You only live once, so never give up on your dreams.
Fish and chips, Cornish pasties… what's your favourite British dish?
Roast dinner.
We're going to the pub and we're buying, what are you drinking?
Tequila.
What's next for you?
Finding a job within the design side of the industry – whilst working on my own ideas, and later setting up my own label.