Growing up on a rural farm, William Richard Green is a young menswear designer with a passion for traditional, well-made British clothing – making the most of his country's finest materials – however, in his role as one half of techno and house DJ outfit Joe and Will Ask, Green also has a penchant for rubber and modernist casual wear. It's an interesting juxtaposition, his homely countryside heritage, meets the all-night raves of East London – there's an agressive small-town hard-man look to the models he uses, but by dressing them in elegantly tailored polkadot, any menace is quickly removed.
The paradox of Green's heritage vs hipster is a fascinating one, and one that's won the former Central Saint Martin's student an array of international accolades. His own brand is starting to cause major stirs within the menswear industry, and Green finds himself firmly in the position as a major up-and-coming design talent. We spoke to him about his heritage, British creativity, Nu Rave and white water kayaking…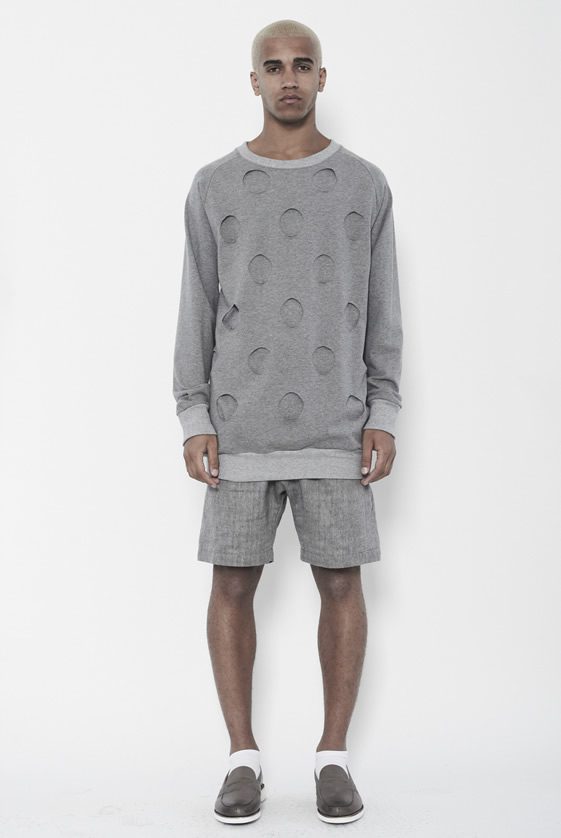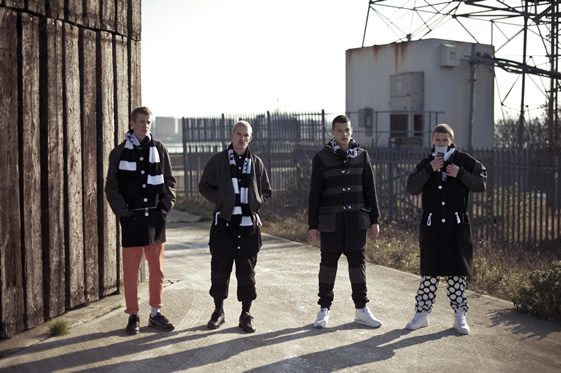 Where's your hometown, and where are you based now?
I was Born in Worcester and grew up in the countryside near to Birmingham. My Parents have had the same house since before I was born so it really feels like home. I am now living on Leonard St. in Shoreditch, and my studio is in Whitechapel.
Do you think location affects creativity?
Yeah of course. Every time I move studio my work changes quite a lot. Working in Whitechapel has really come through in my last collection, there is a lot of reference to the large Mulsim community here.
Is Britain's creative industry too London-centric?
YES! I think Britain's creative industry is too 'East London-Centric' and I'm not really sure if thats going to change in the near future. Dont get me wrong I love the feeling of being part of a "creative" community but I often think that it's very style and social over substance.
If we could replace the Queen on bank notes with one iconic British design, which would you choose?
I dont think I would. It in itself is an iconic British design
Has being British had an effect on your discipline?
Yes, for sure! I use only British fabric and manufacturers for my label. Which means in someway I am kind of limited, but I feel is a good thing. I have awful concentration levels and think if I had the choice of every fabric in the world then I would never be able to make any decisions. When only using British fabric you always know the quality is going to be good too.
The Swinging '60s, punk, Hacienda-era Manchester… is there one period of intense British creativity that you'd like to have been a part of, and why?
When I moved to london Nu Rave was a massive thing, and I kind of got very involved in that. I know that nothing particularly amazing seemed to be directly born from that, but I am was very happy to be involved in it. It was like complete freedom to do what ever you wanted (as long as you were dressed like an idiot) like a few years of "playtime". My brother moved to London more recently and there doesn't really seem to be a scene going on for him to be able to immerse himself into. So I feel, even though it wasn't maybe the "coolest" thing to have liked, I'm really happy that I was around when Nu Rave was.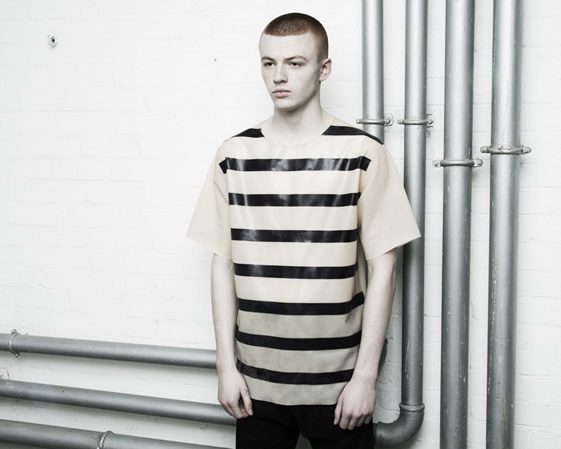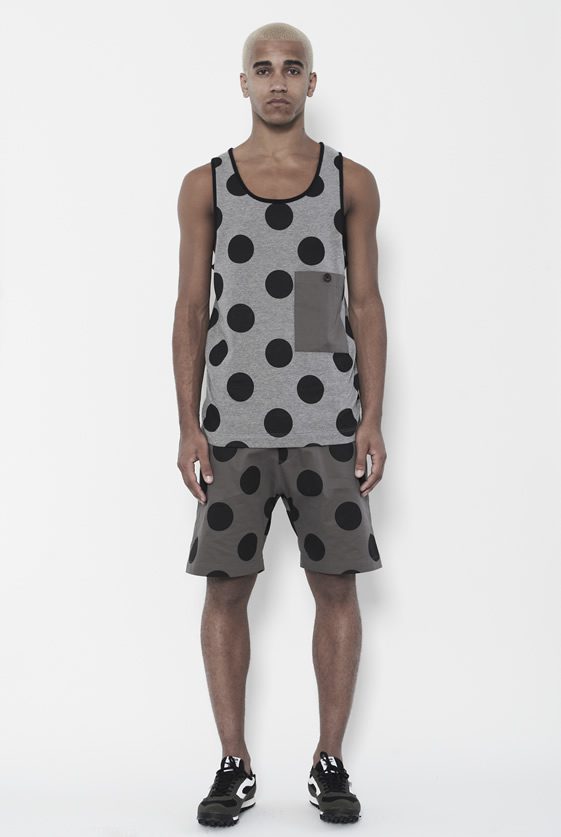 Are there any quintessential British traditions that inform your work?
Yes as a mentioned before, I work only using British cloth, so the massive heritage and craft history we have massively informs my work.
Where in Britain do you feel most inspired?
Home, as in the countryside. I think the longer I stay in London the more I realise how lucky I was to grow up where I did. My last collection was called "home is where the heart is", and was really looking at an alternative "anti-postcard" vision of Britain.
The top 3 British creatives who have inspired you?
Phyllis Pearsall (she created the A to Z).
Sir Paul Smith, I'm not particularly into his aesthetic the whole time, but I think he has an amazing attitude towards what he does.
Ben Nicholson.
If you could collaborate with one GB creative, from any field, who would it be, and why?
Simon Rogan the chef, he has a restaurant in the Lake district called L'Enclume which I'm dying to go to. He uses the best British ingredients but then creates really forward-thinking dishes, rather than going down the 'heritage' route. Which is basically what I'm trying to do with my label. I'm not sure what, why or how a collaboration would materialise but I would love to do one.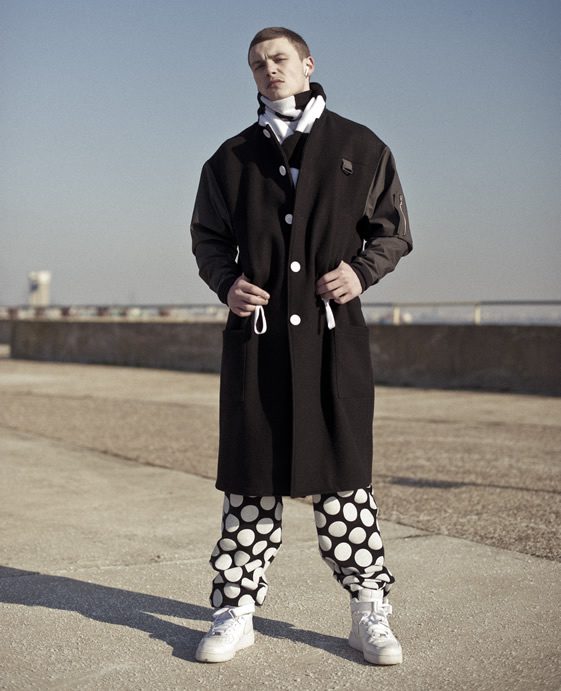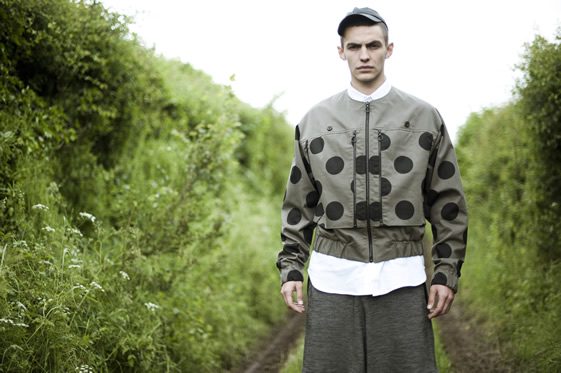 Will you be watching the Olympics?
Yes, I love sport.
Which sport would you like to compete in at London 2012?
Kayaking, I used to do a lot when I was young, to a competitive level and stopped when I moved to London. I am so happy we have the Olympics, as it's meant they've built a white water centre here in London! It opens to the public in September, so hopefully I can start paddling again.
You couldn't live without…
My friends, especially the ones I've know for years.
We're going to the pub and we're buying, what are you drinking?
A pint of Bathams.
What's next for you?
I've just started working on AW13 as well as a new music project.