Powerful bursts of colour, sculptural garments and overwhelming accessorising, recent London College of Fashion graduate Ashleigh Downer's Crystallography collection comes on like post-apocalyptic pimp-wear – it's like disco-heavy 1970s New York meets its uranium-heavy 2056 cousin… radioactive-chic if you will. The real depths of Downer's creativity, however, come in the shape of those crystallised trimmings; for this young designer has only gone and grown them herself – hence the name Crystallography (the scientific study of crystals and crystal formation).
Winning this year's Barnett Lawson Best Use of Trimmings award, Downer's homegrown embellishments show a forward-thinking commitment to sustainability, along with her resolute creativity. Inspired by this young designer's creativity, we spoke Create GB with her…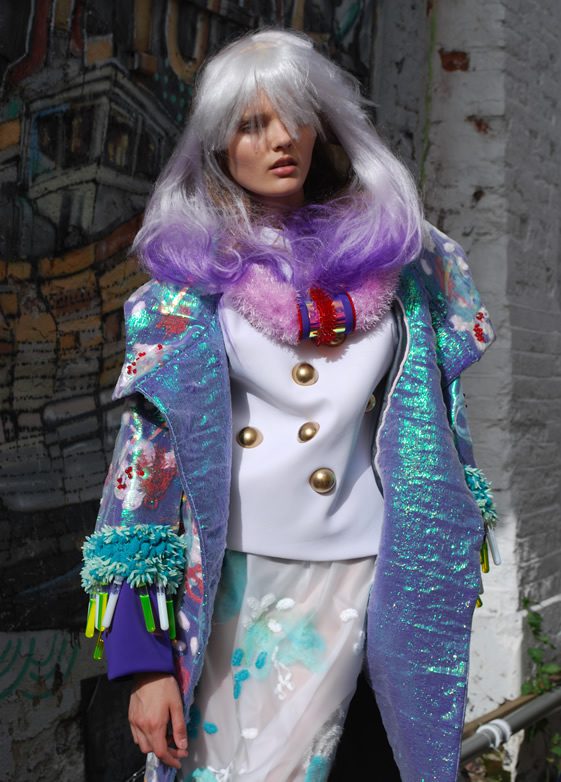 Where's your hometown, and where are you based now?
My Hometown is a small village called South Heath in Buckinghamshire. I've lived here all my childhood and still continue to do so.
Do you think location affects creativity?
I think as long as you have a space that works for you which allows you to think, you can always produce creative work.
Is Britain's creative industry too London-centric?
Being an hour away from the hub of London allows me to get the best of both. Most of the opportunities I have had so far have come from London, however I find it more relaxing to work just outside in my own bubble. There are many creative people outside London.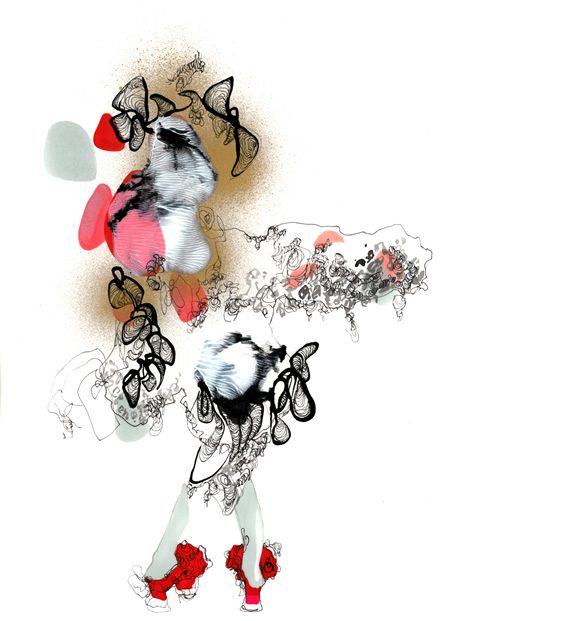 How would you describe British creativity?
Quirky, eccentric, Original.
Has being British had an effect on your discipline?
I feel that everything you surround yourself with has an effect on your creativity, whether subconscious or conscious. Im sure being British has had an effect on who I am as a person and thus my work, it's just hard to pinpoint what!
What do you think the rest of the world's view of British creativity is?
I remember a conversation I had once with a british artist, her husband was spanish. She told me how her husband could never understand our eccentricity- I think that would be the view of our creativity.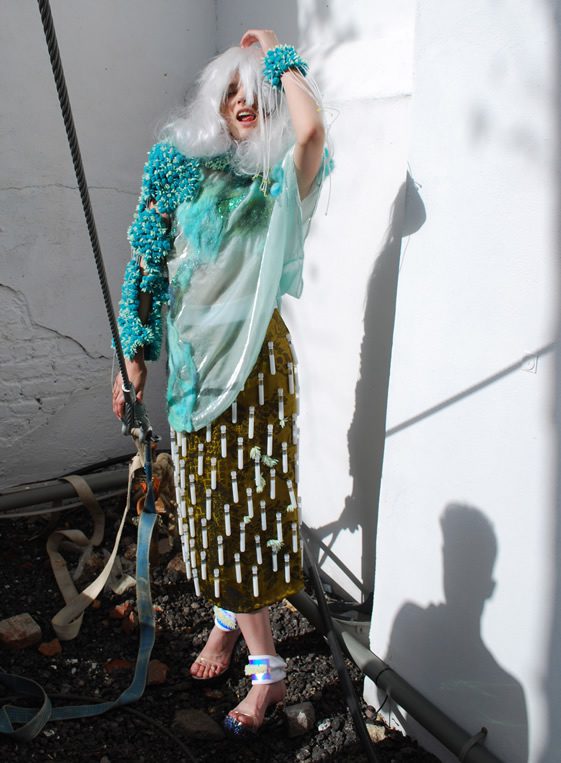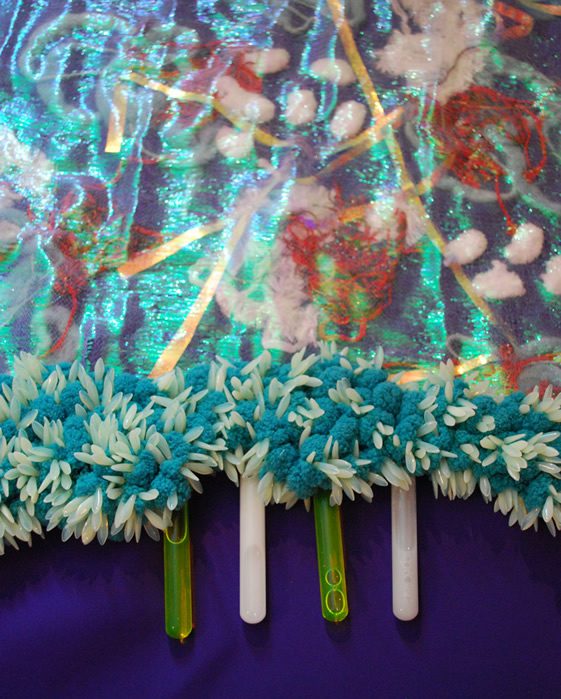 Are there any quintessential British traditions that inform your work?
I feel that Craft is important to keep within my work. Nearly all my fabrics are hand made by using a needle felting machine. I also used knitting and a lot of hand bead work. I like to take traditional techniques and put them in a futuristic context.
Where in Britain do you feel most inspired?
Inspiration comes to me in many different places, but I do love my time spent with family in the Lake District, Cumbria.
Will you be watching the Olympics?
Of course.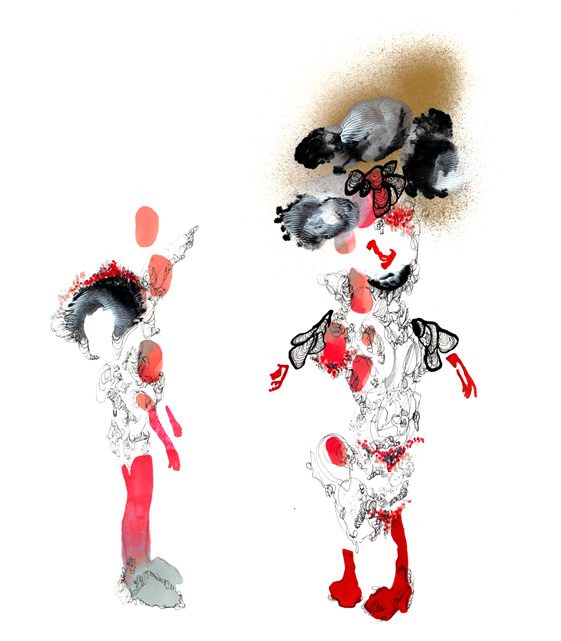 The best piece of advice you've ever been given…
Work hard and don't give up on who you are or what you want to be.
Fish and chips, Cornish pasties… what's your favourite British dish?
My mum makes an amazing Roast dinner, it would have to be that.
What's next for you?
Continue to work on my Brand TAWN and take as many opportunities as I can. I also have plans to visit Japan as I know I will find it so inspiring for my work.