"The fabric of everyday existence", reads the headline on Nottingham-based designer Tori Murphy's website, and pretty apt it is too. Murphy's textiles are far from the conformity-defying work we often feature, however as we continue in our quest to uncover creativity that defines Britishness, this designer's work fits the bill perfectly.
Having fine-tuned her craft at a Milan textiles house (designing for the likes of Dior, DKNY & Fendi), following her graduation from the prestigious Royal College of Art, Murphy's cushions and throws ooze a warmness and quality that is quintessentially British.
We put Tori through the Create GB Q&A to find out more…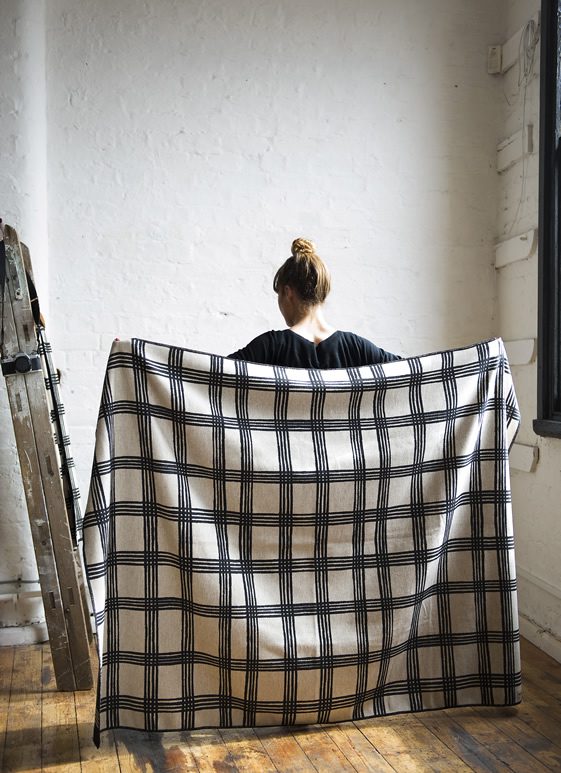 Where's your hometown, and where are you based now?
I grew up in between Derbyshire in England and a small fishing village called Schull on the south west coast of Ireland. I am currently living & working in the Lace Market in Nottingham, which has a great little scene and I am close enough to the factories I use in Lancashire and Yorkshire whilst still being able to get to London easily.
Do you think location affects creativity?
Yes it definitely does, location can inspire and encourage ideas but creativity is essentially a state of mind and this can be affected by a number of things.
How would you describe British creativity?
Classic, robust and quietly glamourous.
The Swinging '60s, punk, Hacienda-era Manchester… is there one period of intense British creativity that you'd like to have been a part of, and why?
Soho in the 1950s… Francis Bacon, John Deakin, Henrietta Moraes and other 'bon vivant' characters have always interested me. It was a time of excess, freedom, desperation and creativity and the way these characters who lived on the margins of society captured such raw and human emotions through their choice of media, fascinates me.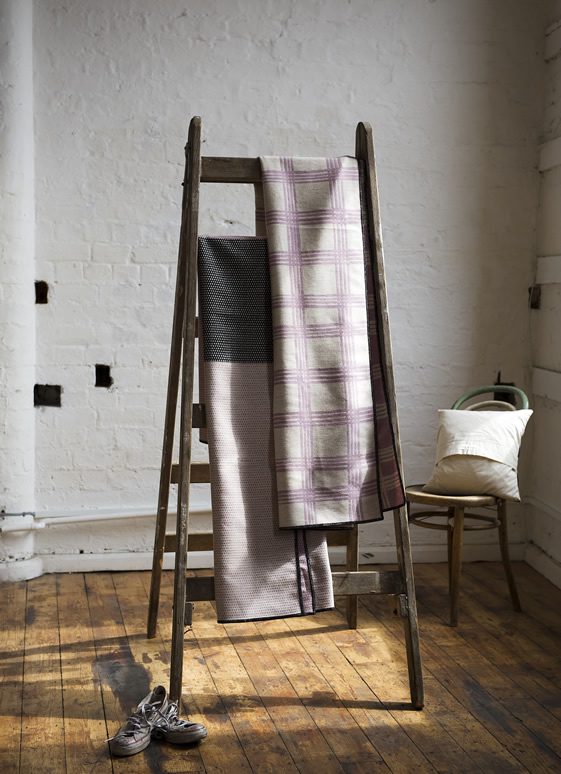 Where in Britain do you feel most inspired?
Different places inspire different feelings for me. London for the giddy feeling of anything is possible and then most recently Norfolk for the feeling of well being, and clarity on what is really important and what needs to be done to achieve my ambitions.
The top 3 British creatives who have inspired you?
Francis Bacon
Terence Conran
Suzy Hoodless
Will you be watching the Olympics?
Yes some of it, especially the swimming.
If creativity was an Olympic sport, who's the one person you'd want to represent Britain on the global stage?
Terence Conran
Which sport would you like to compete in at London 2012?
Swimming – 50m Freestyle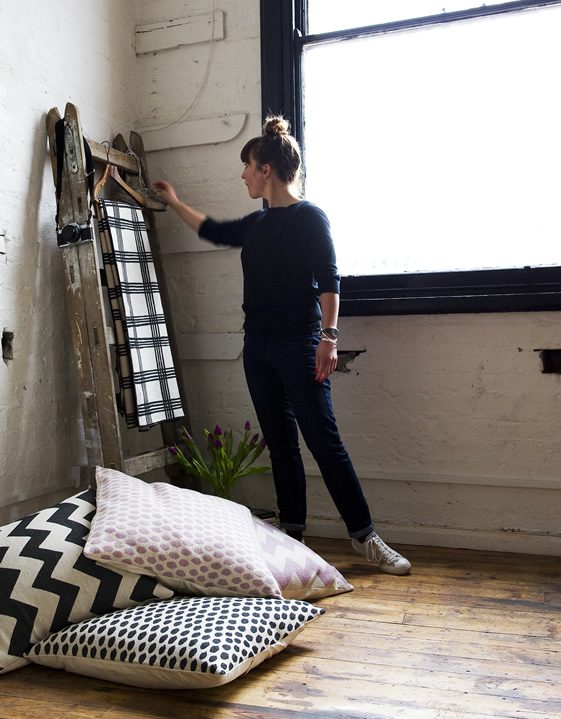 You couldn't live without…
Dancing
What makes you smile?
Entertaining self depreciation, especially from someone who's very talented.
The best piece of advice you've ever been given…
Be yourself
We're going to the pub and we're buying, what are you drinking?
A pint of Guinness please!
What's next for you?
Extending the product range, new designs & colour ways for 2013 and getting ready for Top Drawer trade show 16th-18th September 2012, Olympia, London.