Over 90 design brands and designers took part in the 12th edition of the annual Designer's Days festival in Paris. The event resembles a yearbook of some of the world's current top designers. Weaved into the fabric of the city, the participating venues were dotted all over the capital, and included various galleries, workshops, schools, museums and gardens.
The Designer's Days association list of members comprises some of the design world's biggest names like Baccarat, Silvera, Hermès, Kartell, and Roche Bobois, who also showcased their designers' work.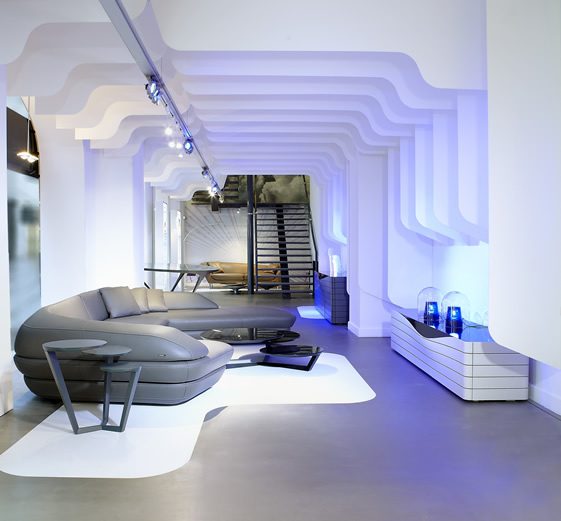 After 'Conversations' in 2011, the last edition focused on the theme of Identity (ies), or changing identity (ies); while the global financial situation is looking grim, companies in France are refocusing on the very much lost and fundamental element of added value in their domain: savoir-faire. This know-how, combined with contemporary design, gives rise to products, which are rich in a sense of history and have a strong identity, a subtle blend between heritage and cutting-edge creativity.
The Italian Embassy put on an exhibition by the Milan Triennale: Seven Obsessions of Italian Design, Denmark showed the work of Peter Callesen, and the Finnish Institute, gave us a look into the extraordinary work showcased in Helsinki, this year's World Design Capital. Silencio, the David Lynch-designed club in the 2nd district of Paris, also took part with design-related screenings, followed by live music performances every evening, making the design festival an all-round (the clock) experience.
In the coming season, we should expect to see a lot more summer-inspired large and colourful motifs in wallpaper as well as upholstery. Organic forms meet contemporary shapes, like Pinch's two-seater sofa, 'Pendel'. Clean lines, neutral palettes and seldom mixes of materials, are the defining elements of this year's design trends among the leaders in the French capital.