Dudebox launched last week with a supreme party at Village Underground showcasing some killer vinyl toys. It's the brain-child of Robert Beecham – the man who convinced 20th Century Fox to secure the rights to produce Darth Vadar figurines in the guise of shampoos and bubblebaths – who's not just a multi-million dollar toy entrepreneur, but a lifetime lover of all things toy. With a hand-picked team behind Dudebox specialising in retail, design and street art (Monorex) their aim is to produce collectible and unique toys by supporting emerging and established artists.
With emphasis on artists doing what they do best, the British based Dudebox talent include Pete Fowler, Jonny Wan, Mark Gmehling and Conzo to name but a few. The toys come in various and affordable ranges in their online store. Sichi, creative director of Dudebox says, "The beauty of these objects is they are art, produced to a limited edition which makes them affordable. It means anyone can be a contemporary art collector. The magic is that the creations are so diverse you can always find something you like." Not exactly a new concept, we have Thundermutts and Kid Robot Dunnys adorning our shelves, but we do like the fact that Dudebox supports its artists by directly commissioning and paying them direct royalties.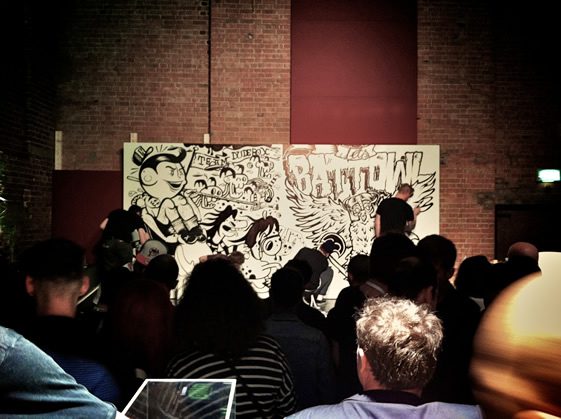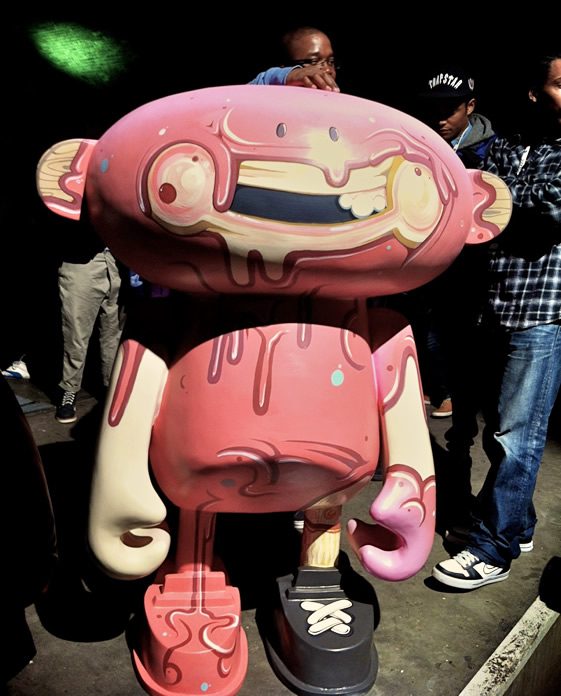 During the launch at Village Underground we were super surprised to see such a mix of brace-toothed hip young things and hardened collectible toy fans. Ten years ago these toy launches would have been held in a dirty warehouses, with a bucket of soggy iced beers and not a Supreme jumper in sight. Now, the folks behind Dudebox are investing big time and no expense was spared at the launch… with live art, customised toys, a sushi bar, hot dogs, sweets, cakes, proper cocktails, beers and popcorn – we were hugely impressed with the level of engagement and investment here.
As a commercial venture I'm glad to see young people spending their cash on art based collectible merchandise. Times have changed dramatically with the internet and 15 years ago my good sixteen year old self would be mostly spending hard earned pennies on fags and booze. It's great to see toy fans of all ages getting involved in a creative and expressive scene.
An all round high five to everyone at Dudebox! Am I too old to say that? Never.
Oh, and we have three mini Big Bang dudes to give away for your best toy stories. Just tell us in the comments what was/is your favourite toy of all time and why. We will pick the best three on 31st June.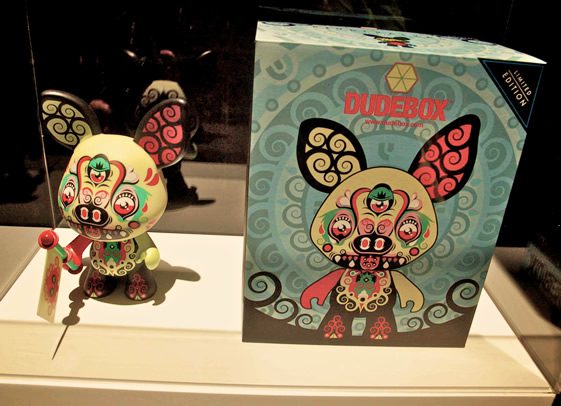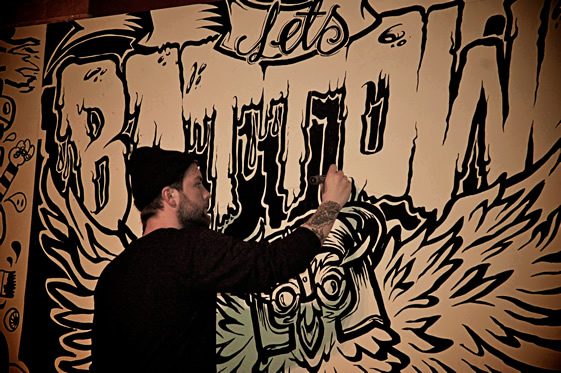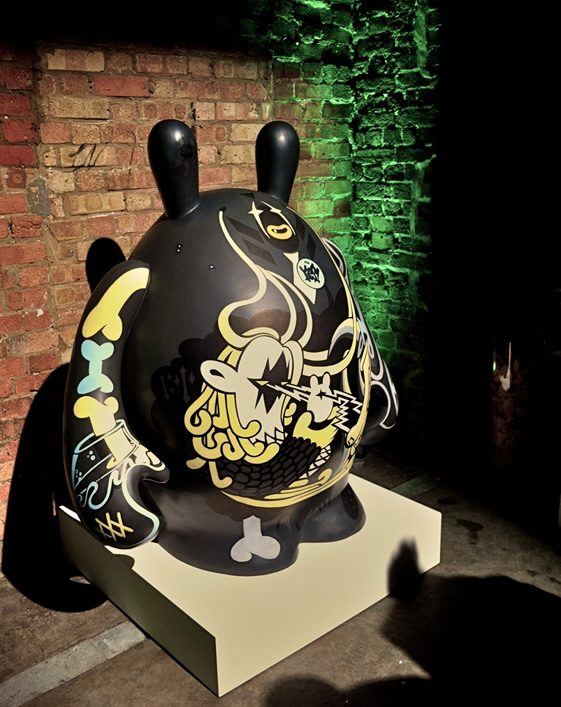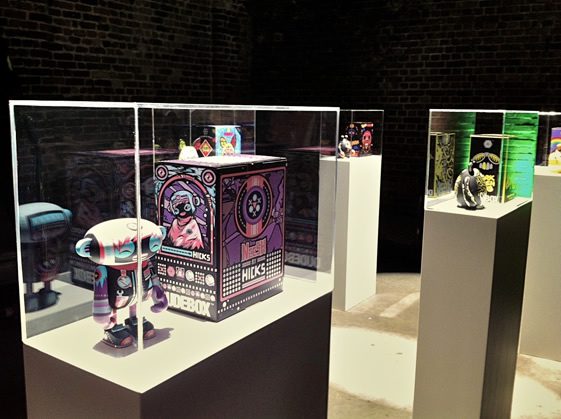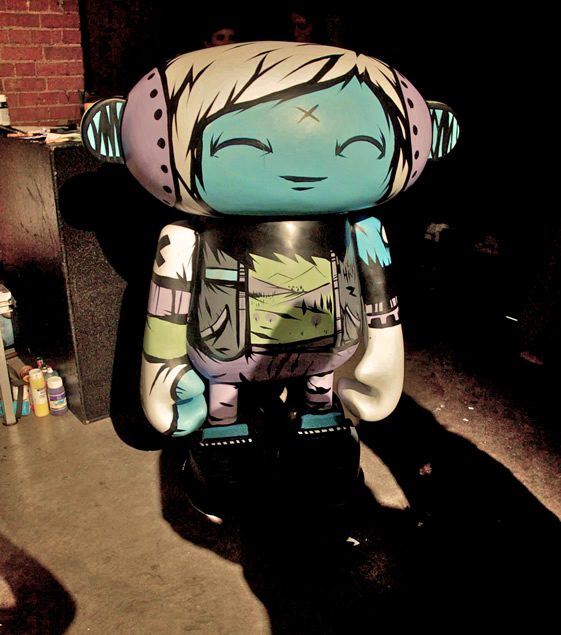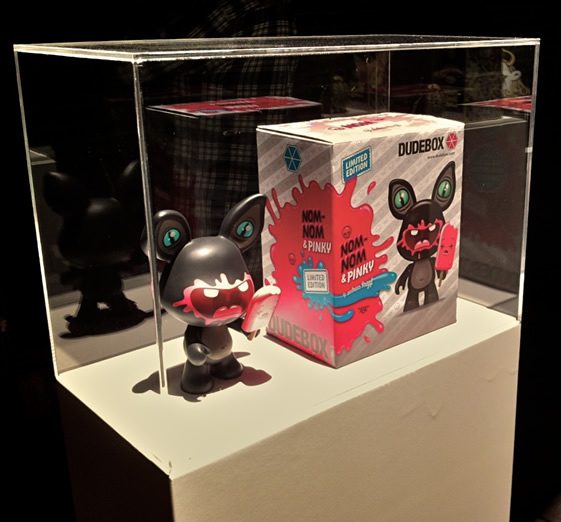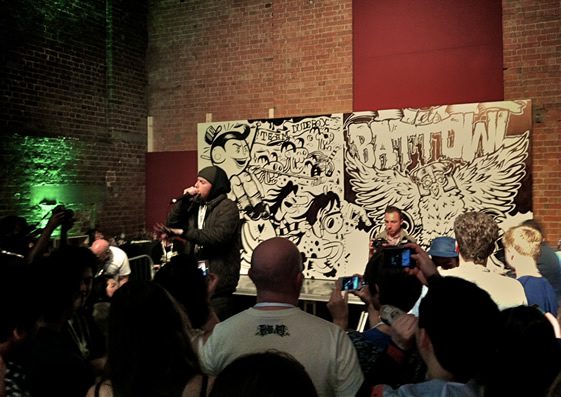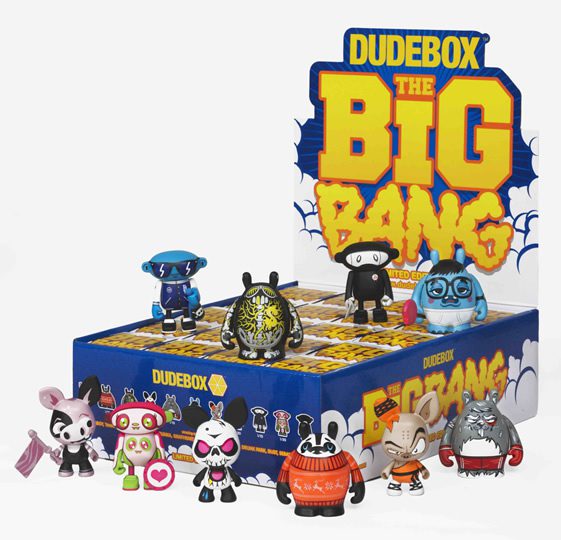 And don't forget, you can bag yourself one of the mini Big Bang dudes by telling us in the comments, what was/is your favourite toy of all time and why. We will pick the best three on 31st May.