They've been at it again, We Heart faves Carnovsky have translated their unique RGB formula onto fabric. Using the lightest and softest of silks they've created three limited edition designs – Rosone, Jungla and Bestiario – which partly become wearable art. The beauty of these, beyond their apparent aesthetic gorgeousness, is the natural organic material the RGB Chromatic Stimulus is printed on. The ever-changing natural beauty landscape of these scarves constantly evolves with each wear and wearer creating more that just a fashion accessory.
The 100% pure silk Peau d'ange are digitally printed and made in Italy with a hand rolled hem, each copy is numbered and signed on the silk label.
Available exclusively from www.no-one.co.uk only 99 copies of each have been made.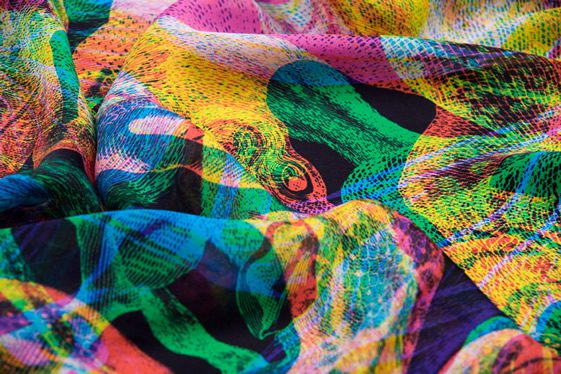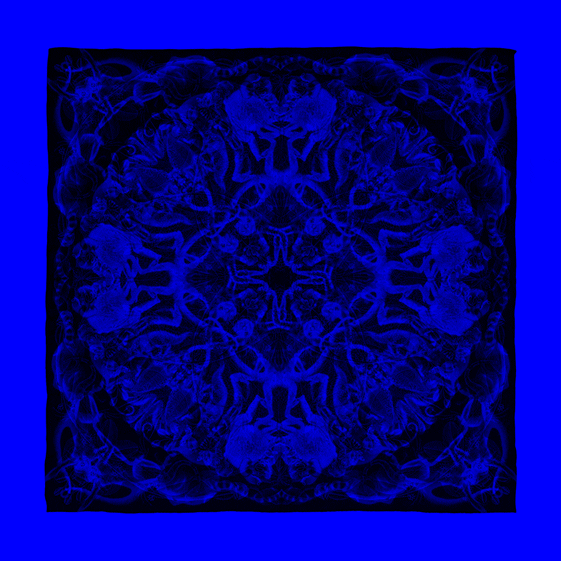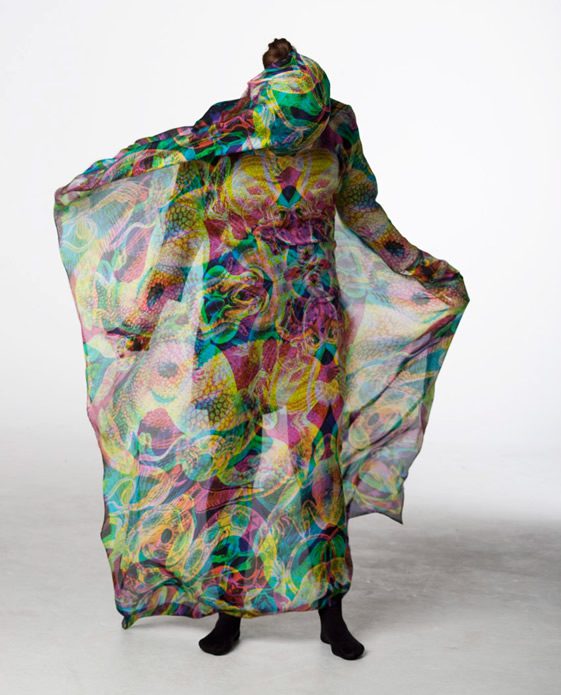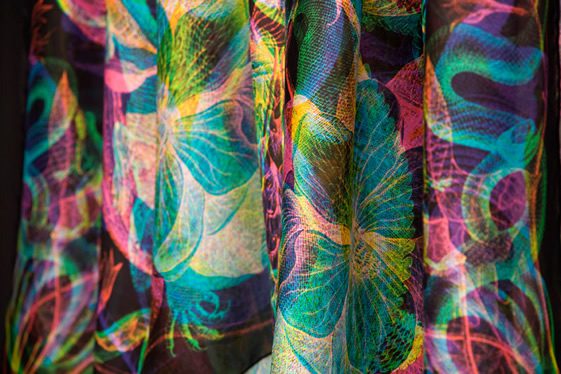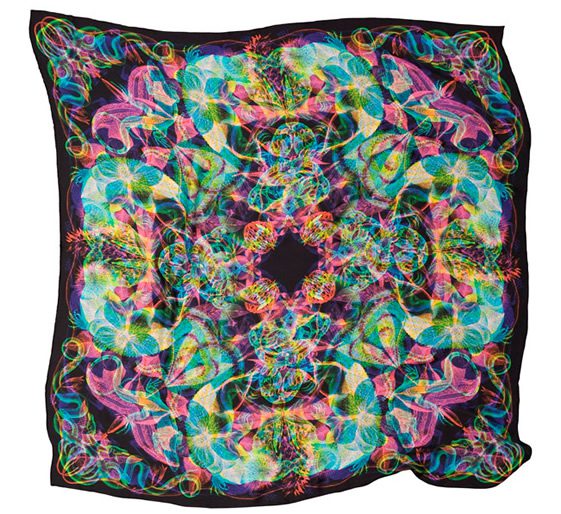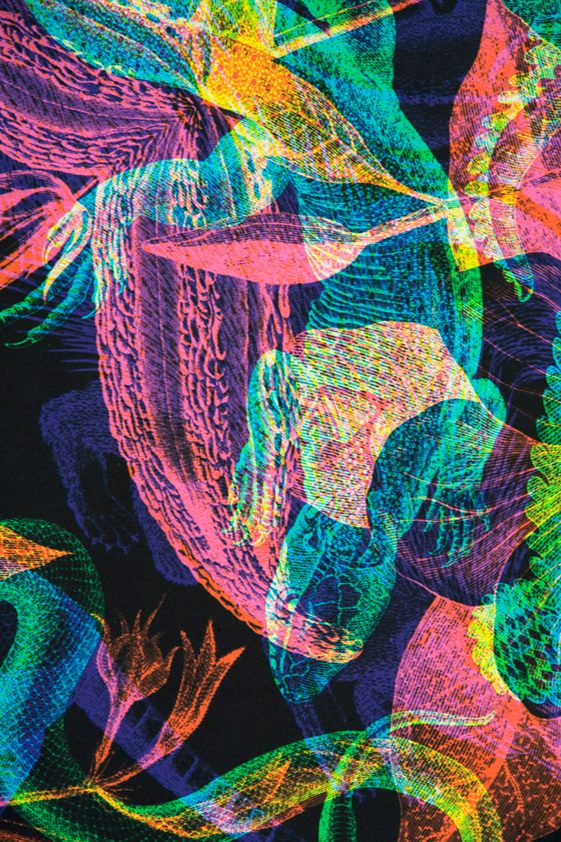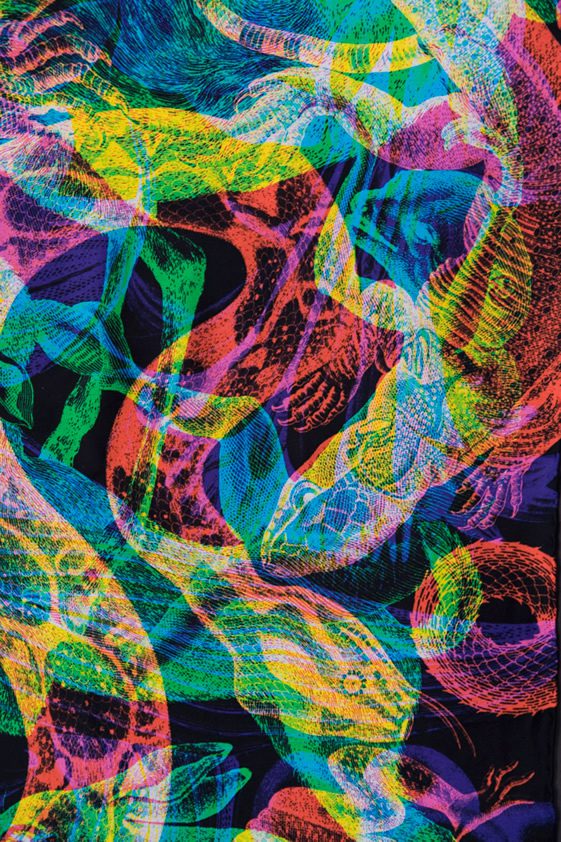 Photography: Marco Menghi Courtesy of Carnovsky