Design duo Adam Towner and Katy Gray Rosewarne are Tinker & Tailor and – with Katy having sold her up-cycled vintage garms to the likes of Topshop and Alice Temperley, and Adam having recently begun following his passion for arts and interiors; after 10 years in the creative ad business – they're already starting to cause a bit of a storm; with their delightful knack for transforming old into new. Having also founded creative space The Dead Dolls Club – and running a pop-up restaurant, The Stew House, to boot – we decided to catch up with the duo to find out more…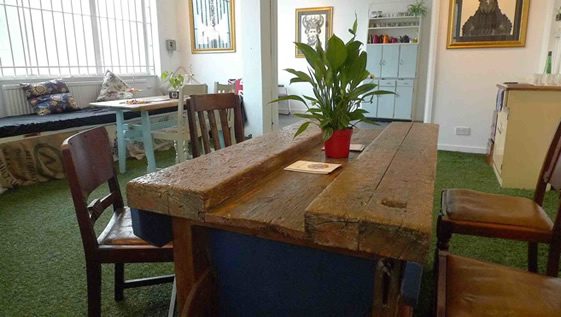 How did the partnership that is Tinker & Tailor get together?
We met through a mutual friend 5 years ago and were both working on separate projects. Tinker & Tailor formed a little over a year ago, we both needed each others skills to create the things we wanted, Adam's handy with a screwdriver and Katy makes things look pretty.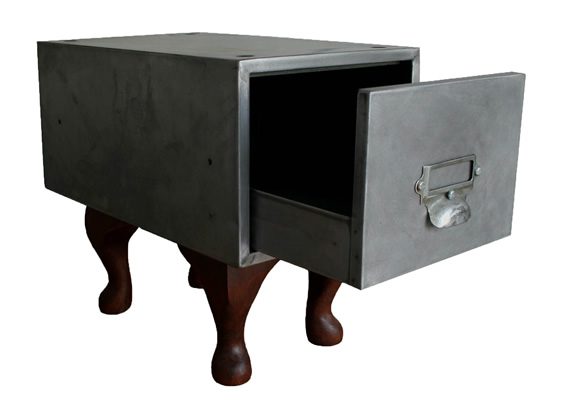 If you had to explain what you do in just 30 seconds, how would you summarise your work?
What we do is always fun and varied. We turn our hands to products, sets, and parties.
So are you an agency, a brand, or does the ambiguity give you a freedom that inspires you?
We are simply two designers that will turn our hands to anything.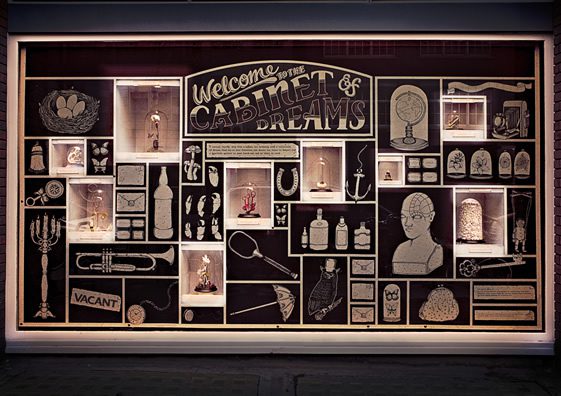 We recently featured your window display as part of Selfridges' 'Bright Young Things' – has the exposure led to anything else yet?
It was a wonderful opportunity to display our work, since then we have designed another window in Soho, been commissioned for various interior design products and had our work featured in all different types of press.
Is there a brand/designer/personality that would be your dream collaboration?
We would love to collaborate with local designers House of Hackney and design a show for Dead Dolls club family member Alex Noble.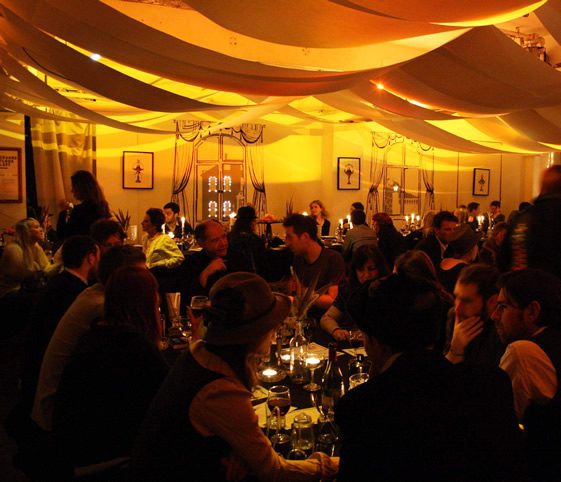 You're also behind The Dead Dolls Club and The Stew House, how do these fit into the long term of Tinker & Tailor – and, is there any other projects in the pipeline?
The creative studios The Dead Dolls club allows Tinker & Tailor a space to work and be surrounded by talents from all fields. It also enables us to call on them when we need any assistance for different projects that come our way. The Stew House came around accidentally but is an opportunity for Tinker & Tailor to carry through designing to interiors and also indulge our love of food and strong cocktails!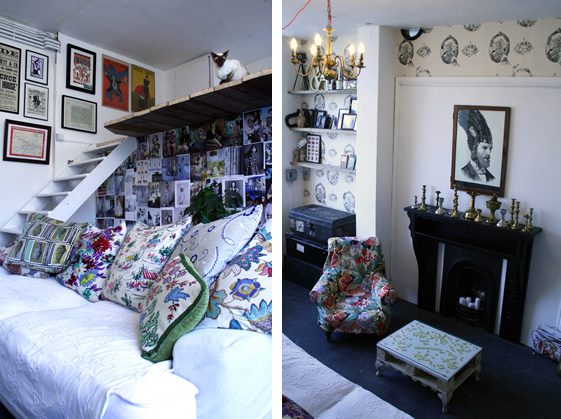 Vintage pieces and aesthetics play a major part in the Tinker & Tailor style — where does this obsession come from?
Katy's mum. A hoarder and collector.
Who are your design heroes?
Sounds a bit soppy but for Katy it's her parents, Textile designers for 30 years they also left no skip unturned without pulling out carpets and bits of wood. For Adam his Dad and brothers, who he learnt how to use a drill and build.
What next for Tinker & Tailor?
More designing and making.