We recently stumbled across a surprising take on the abiding tradition of animal skin rugs. New York based artist Joshua Longo's monster skin rug had us in raptures; we had to find out more. Turns out Joshua is a multi-disciplinary artist with a whole array of disturbing little characters behind him. But who were these big-mouthed, no-eyed little freaks? We spoke to Mr Longo to get the full story. And, we got more than we bargained for…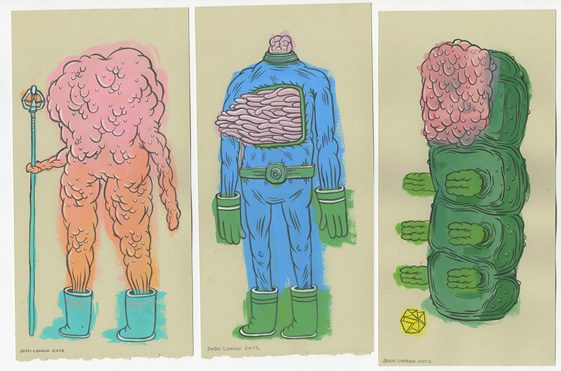 So, tell us about your fascination with monsters – where did it all begin?
Before I knew my ear from my elbow my mother was obsessively watching The Twilight Zone, Alfred Hithcock Presents, dr. Ruth, and any b-rated sci-fi film that graced our television. Add the epic and triumphant battles of good/evil in the cartoons of the 1980s (Gi Joe, he man, transformers) and a healthy addiction to comics. I also wake up in the middle of the night and hallucinate people and creatures in my room and outside my windows. My first memory of hallucinating is when I was around four years old. My recent favorite was when I thought my wife was growing a small person on her arm.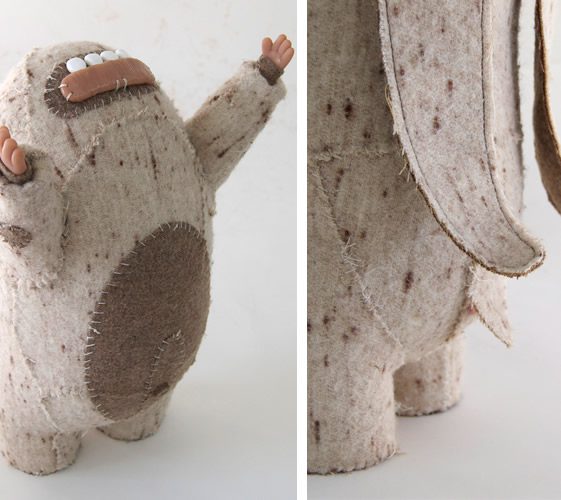 Where do you go to catch monsters – and what would one use to do the job properly?
That's a great question!!! When I have "visions" of monsters I often inspect the situation. They often float outside my window (sometimes making sexy)… I run to the window to try and see them closer, but they tease me and float away. When they visit me in bed, I'm too scared to even move. This, you can imagine scares the shit out of my wife to see me frightened with my eye wide open frozen… She apparently doesn't "see" any of this. To answer the question… Socks are a good lure.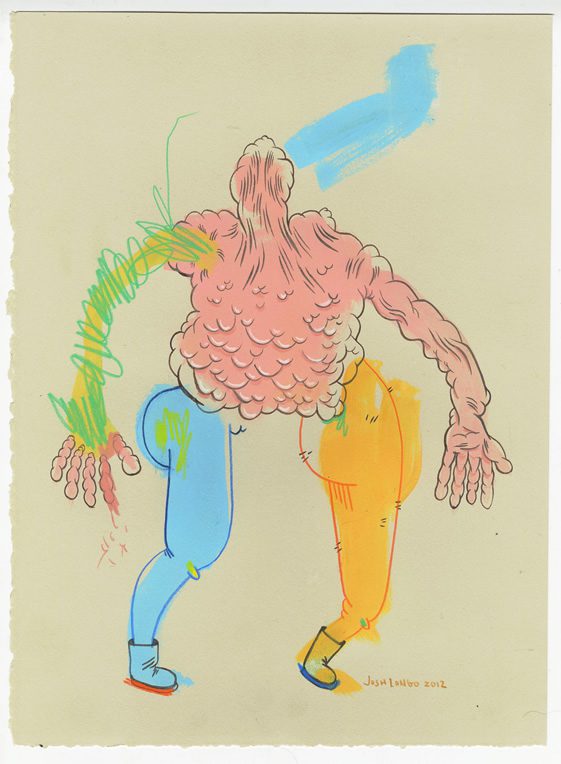 What do monsters eat?
I think there many different kinds of monsters… The ones I taxidermy mostly eat socks and all the small things I can't find, for example my favorite pens. The monsters that visit me at night are mostly pure evil. They are so evil they don't need to eat. They just are.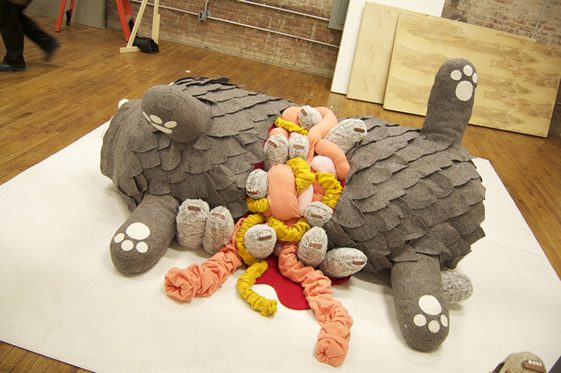 You're involved in this year's Pictoplasma Character Festival in Berlin – can you tell us a bit about what you'll be doing?
I will be running a workshop on monster making as well as directing the building of the largest monster I have made to date. I will be giving a 38 minute lecture on what I do and what it takes to maintain a positive attitude when you have $13 in you bank account. And finally I am part of a group show with some of the great artists participating in the festival. They are keeping me busy in Berlin.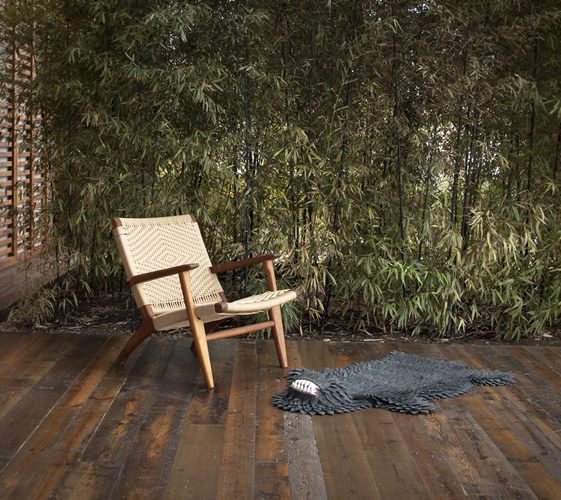 What were you doing before the monster hunting – tell us a little about your background?
Eating rocks. Colouring. Grating cheese. I have a degree in industrial design. I have been designing product for the home, fashion, textiles, prints, all kinds of stuff, most of which I don't care anyone to see. It pays the bills, but corporate design, for me is soul sucking. Some towels I've done found their way into adult films. I am slowly working towards not having any corporate clients in that regard. I also played in a band with my brothers… I personally have played close to a thousand shows. That has been on hold since 2008… My focus has been on the art.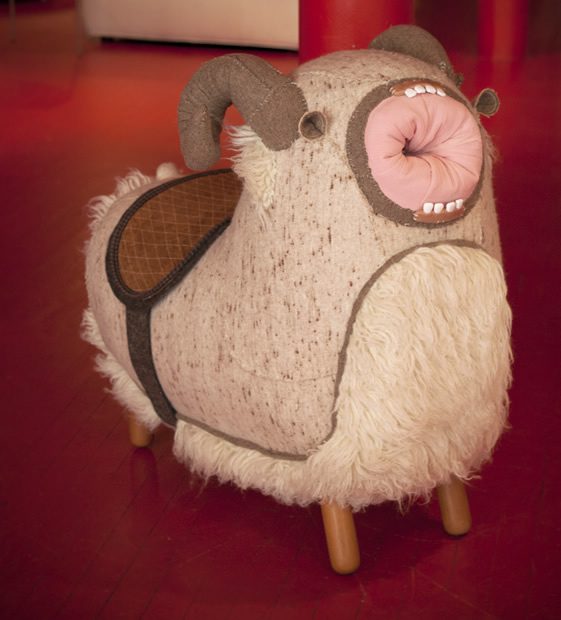 Who are your inspirations?
They change as I change, but right now I love looking at Jack Kirby, Charles burns, Tim Hawkins, Skinner, Brancusi, Philip Glass, dog parks, Colin Stetson, Bill Cosby, Jodorowsky, Patton Oswalt, to name a few… I really take more from the energy of my friends and my students. The blind enthusiasm of 19 year olds is infectious.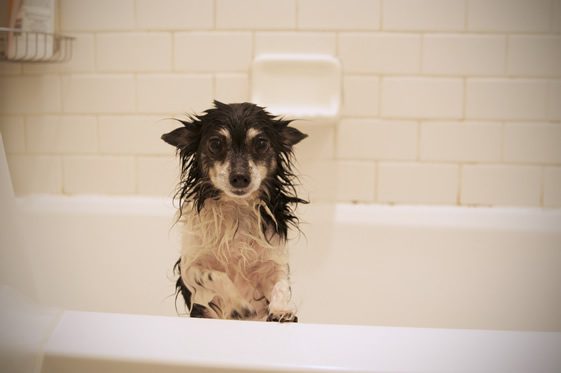 You couldn't live without?
My dog moose.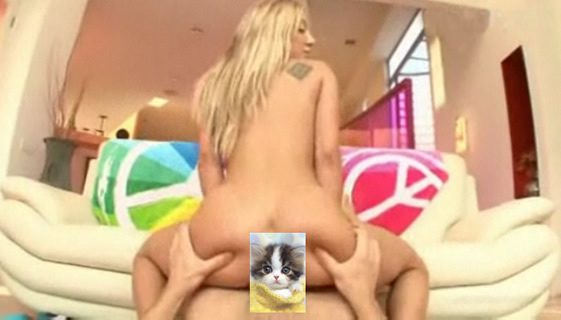 Your guilty pleasure…
Puppy and kitten videos and adult films.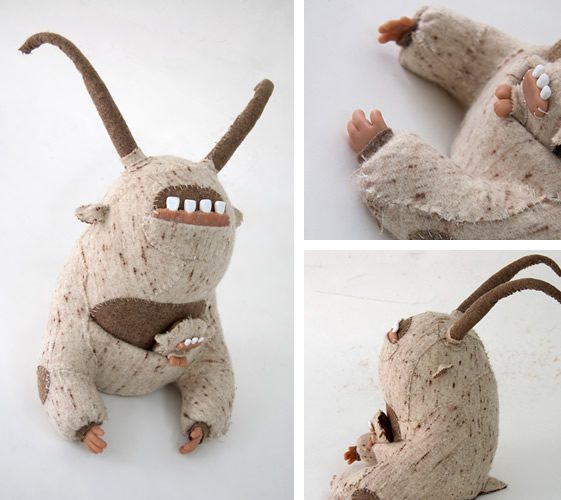 You've exhibited around the world, any funny travel stories to share with us?
We stayed at a tree house on an iguana reserve in the rain forest of Costa Rica… I found a boa constrictor in our bedroom… We had howler monkeys dance on our tarp ceiling screaming like a death metal band, from our hut in the trees we saw a dude jigglin' his johnson to my wife getting dressed…best of all… My wife and I were on a secluded beach, we were coming from the ocean, when a man from a romance novel cover gallops shirtless on a horse towards us carrying a bag… He stops… In his deep very masculine voice he asks "mangos?" I think he was trying to make babies with my wife.
Who would you most like to work with?
Guillermo del Toro. I would also love to do commercials for plastic surgeons or character design for cartoons.
What's next for Joshua and his monsters?
Children's books. More music. Action figures. I plan on making a short film that is as delightful as a Jim Henson film, with the odd timing and character interaction of David Lynch. My biggest goal is to continue to challenge myself creatively and figure out how make a steady living doing so.