Sick of Swedish jeans brands – Cheap Monday, Nudie, Acne, Whyred, H&M etc. – owning some sort of Scandinavian jeans hegemony, Anti Sweden are doing something about it. Taking their influence from the unmistakably Norwegian institution of Black Metal, the brand make dark, yet decidedly chic jeans with some awe-inspiring art direction. They also love taking the piss out of their Swedish neighbours – their offices sport a tiny entrance for Swedes to crawl through with another standard entrance for Norwegians, they also offer trade-ins for Swedish jeans, have a Swedish jeans doormat, hang upside-down Swedish flags all over the place and have considered banning Swedes from purchasing their jeans. We had to know more so caught up for a chat and a behind the scenes look at their headquarters.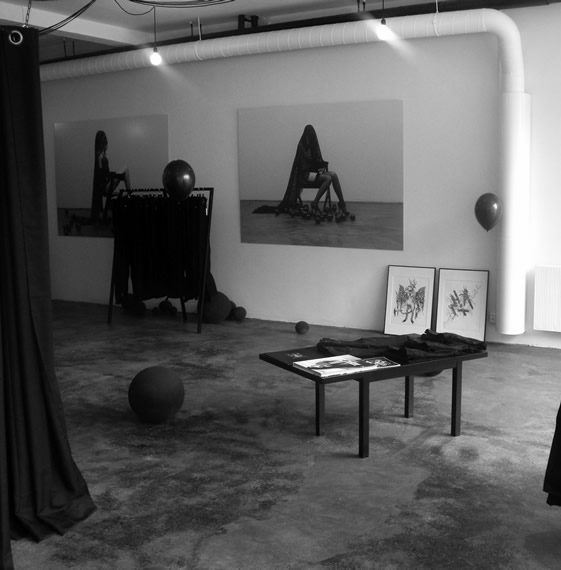 Label: Anti Sweden

Owners/Designers: Kjetil Wold, Ellen Østmoen, Kenneth Pedersen, Karoline Bakken Lund

Established: 2010

Location: Oslo, Norway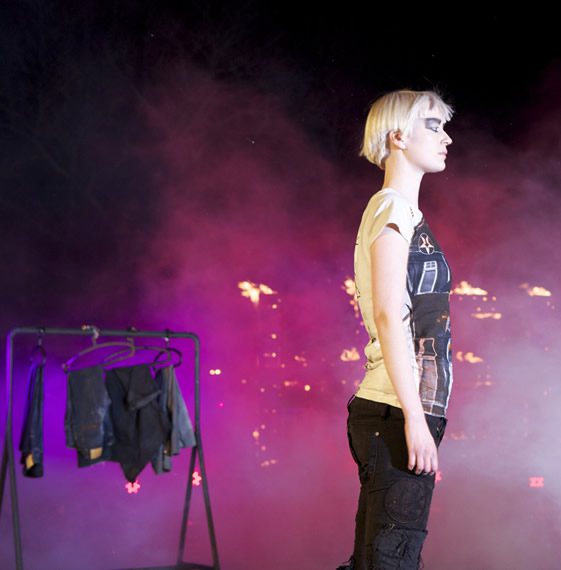 The name 'Anti Sweden' is deliciously provocative – what's the story behind this?
Anti is short for: A New Type of Interference. We're developing a brand that is constantly looking for interference. When we started up we wanted to create a strong brand story that would belong to Norwegians, with strong references towards the true Norwegian Black Metal scene – and by using artists such as Justin Bartlett when developing concept art for our jeans – we could build a brand that truly could come from nowhere else but Norway. So we felt the best thing we could do was to provoke our Swedish friends that have been creating strong jeans brands such as Acne, Cheap Monday and others for a long time – its a nice thought to sell something truly Norwegian by naming it Anti Sweden.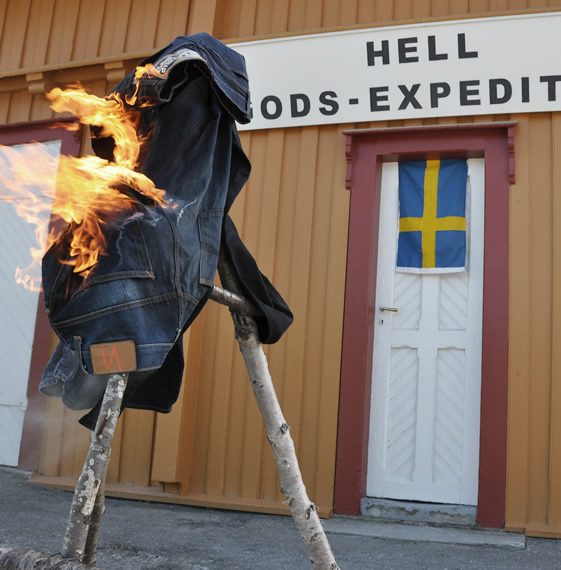 And how much of this anti-Sweden sentiment runs through the actual clothing design and company? 
Norway and Sweden have had this friendly rivalry as for long as we can remember, we love a bit tongue-in-cheek with the Swedes. We have a large upside-down Swedish flag (making an inverted cross) outside our store and you can exchange your old Swedish labeled jeans in our store to get a discount when buying ours, and we burn the Swedish jeans in Hell! We saved some of the remains and made a limited edition together with designer Tod Waters from Junker Design. So I guess we are doing what we can to have fun with our Swedish friends.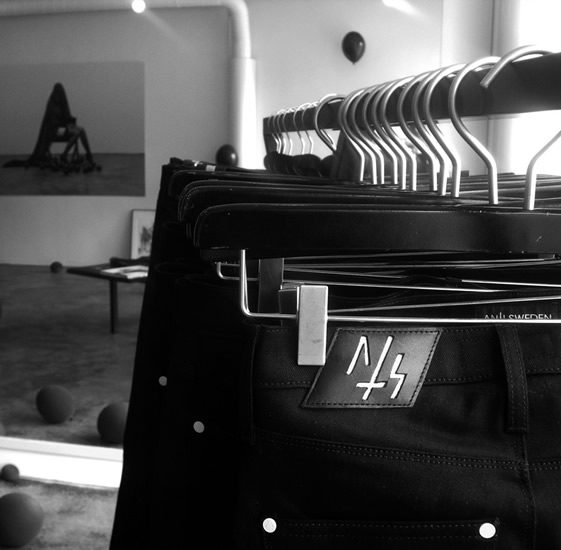 How was the reaction when you started out?
We had a lot of good feedback, ended up in Wallpaper* and on Swedish National TV – so we created a big buzz.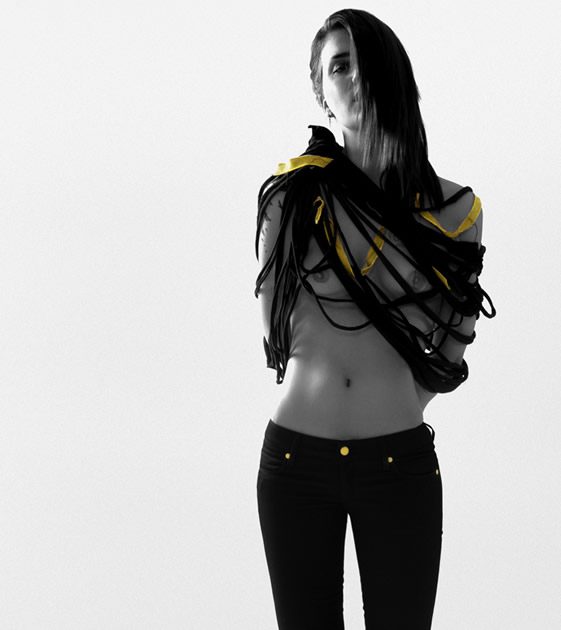 What sort of apparel do you make – how would you describe the label?
We're mainly a jeans label, but presently we're looking into some oversized scarfs, t-shirts and also some custom made jewellery.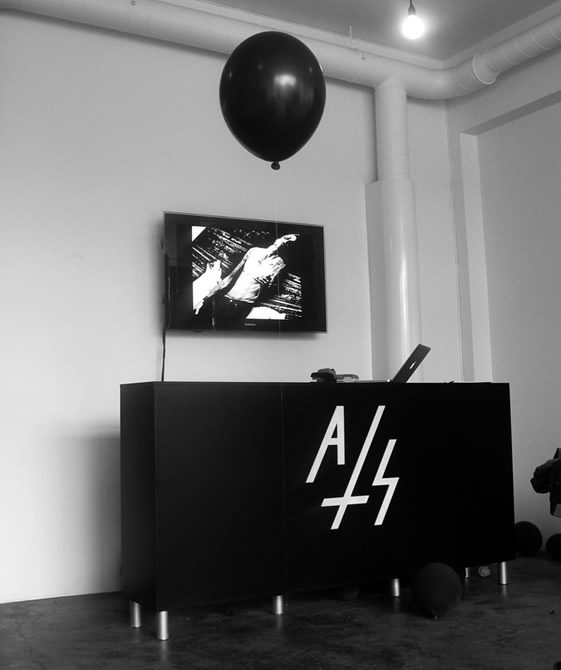 Much of the clothing design and art direction is influenced by black metal – is this something personal, or more of a Norwegian thing (or both)?
Well it's both, the brand is founded on the passion for darkness and Black Metal is a reference and inspiration in all that we do, we are the first and only label that is truly linked to this sub-culture and we work together with artists like Runhild Gammelsæter, Satyricon, 1349 and others to make sure we have a strong understanding of the history that comes only from Norway.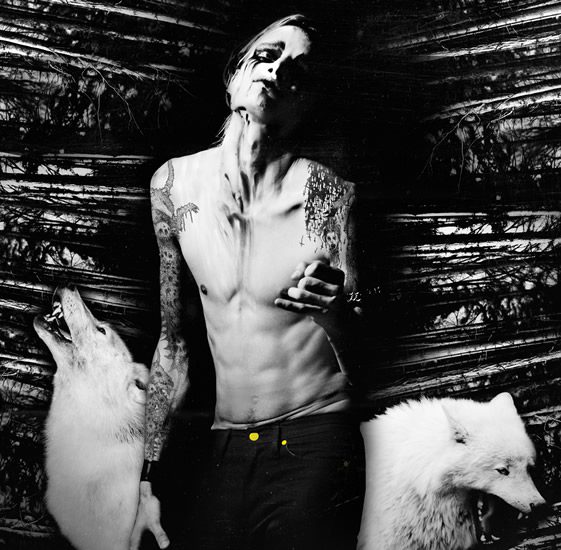 So what does the future for Anti Sweden? Do you plan on invading your neighbour's markets?
We already sell our jeans in Sweden and have a lot of Swedish customers as well, so I guess we have a potential market there – even if we are discussing to maybe ban them from buying – or at least raise the price if you're a Swedish citizen.