Founded by 6th generation pharmacist Alexander Ehrmann, Saint Charles is a natural cosmetics brand and apothecary with stores in Vienna, Salzburg and Dornbirn. With a philosophy deeply rooted in traditional European medicine, store interiors are reflective of the overall concept with a pared-down aesthetic that enables the products to take centre stage.
Growing the brand with a fourth shop in the Austrian city of Linz, Saint Charles collaborated once again with interdisciplinary bureau, BÜRO KLK, who have worked together on the other outlets and this time created a space that both nods to the overall brand concept and takes into consideration the character of the this new location.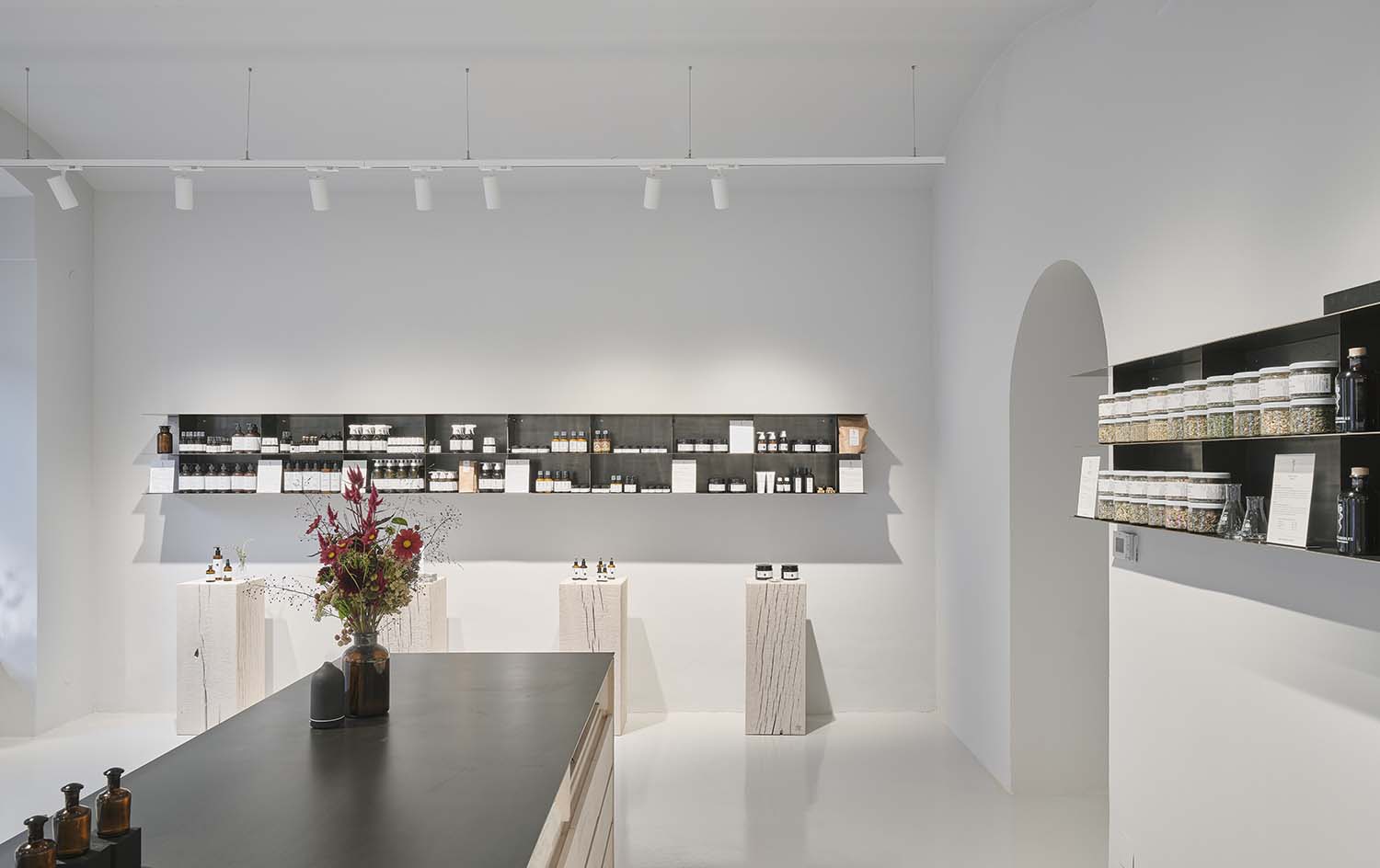 The clear geometry of the existing structure was the guiding principle for an equally straightforward design language. The result is a reduced space full of contrasts that thrives on the interplay of smooth and tactile surfaces. Natural materials, craftsmanship and contrasting surfaces underline the core philosophy of the Saint Charles natural cosmetics brand, and the presentation of the products on sculptural wooden steles by Stefan Knapp give the space a gallery-like character.
Depending on the lighting and the viewing angle, the relief tiles by Karak fabricate an exciting play of light and shadow around the central sales desk. In a harmonious interplay, smooth and rough surfaces complete the elegantly natural mood in the room.
Connecting nature with the passion for design and regional craftsmanship, BÜRO KLK's sleek aesthetic for Saint Charles's Linz location is a splendid expression of the brand's ethos.