A serene haven of laidback luxury featuring 12 paradisiacal suites awaits guests at XELA Tulum, a member of the Namron Hospitality group.
Located on Mexico's Tulum Beach, XELA (pronounced 'shell-ah') is a design-forward boutique hotel opening 1 November that can be found hidden amid swaying palms; the secluded retreat echoing the essence of a private coastal villa, with effortless calmness and luxury.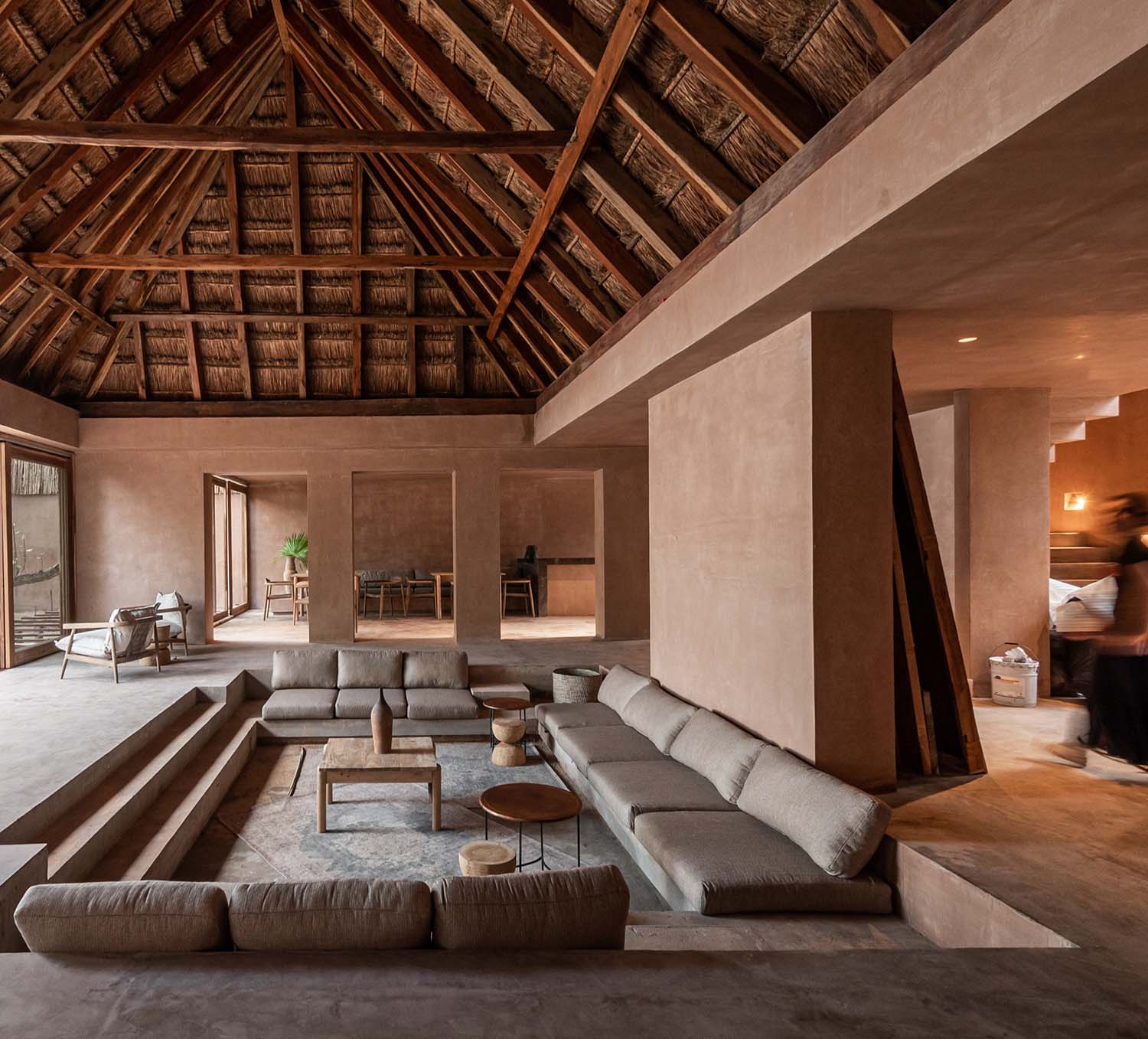 Overlooking the Caribbean Sea, XELA is housed in one of the first ever private villas to be built on the beach, and as such, retains the intimacy of its former home, offering a soulful retreat for those in search of a warm and authentic travel experience.
Each bedroom has been meticulously designed to ensure unparalleled comfort and relaxation with a design aesthetic that effortlessly merges organic architecture with beach house minimalism. All-natural soaps, shampoos, and lotions support the group's sustainability promise as does the 'Tulum Pledge,' with guests invited to sign this as a promise to mindfully leave Tulum even better than they found it.
Architect Carlos Larios carried out a thoughtful renovation following the purchase by Namron, and guests will be able to enjoy a minimalist wabi-sabi design that sets it apart from its neighbouring properties; incorporating soft sand-like hues, warm oranges, and inviting textures, while keeping new material usage to a minimum as well as upcycling existing furniture and materials where possible.
Complementing the 12-bedrooms will be a rooftop lounging space that offers 360° panoramic views, two swimming pools, spa cabins, boutique, and a beachfront restaurant serving up modern Mexican cuisine and using locally sourced organic ingredients.
For an unforgettable design hotel experience in unforgettable surroundings, XELA Tulum is an authentic slice of luxury in this real life paradise.