An immersive journey of discovery awaits guests at Conrad Tulum Riviera Maya, a new 349-room resort situated among the mangroves of the mystical Riviera Maya, sparkling white sand and breathtaking sunsets serve to elevate the experience.
Designed by world-renowned, leading hospitality design firm, Hirsch Bedner Associates (HBA), the tranquil sanctuary pays tribute to ancient Mayan architecture, HBA San Francisco's designers utilising locally sourced materials, local artisanal elements, refined detailing and craftsmanship to establish a modern lifestyle sanctum on the shores of the Mexican Caribbean.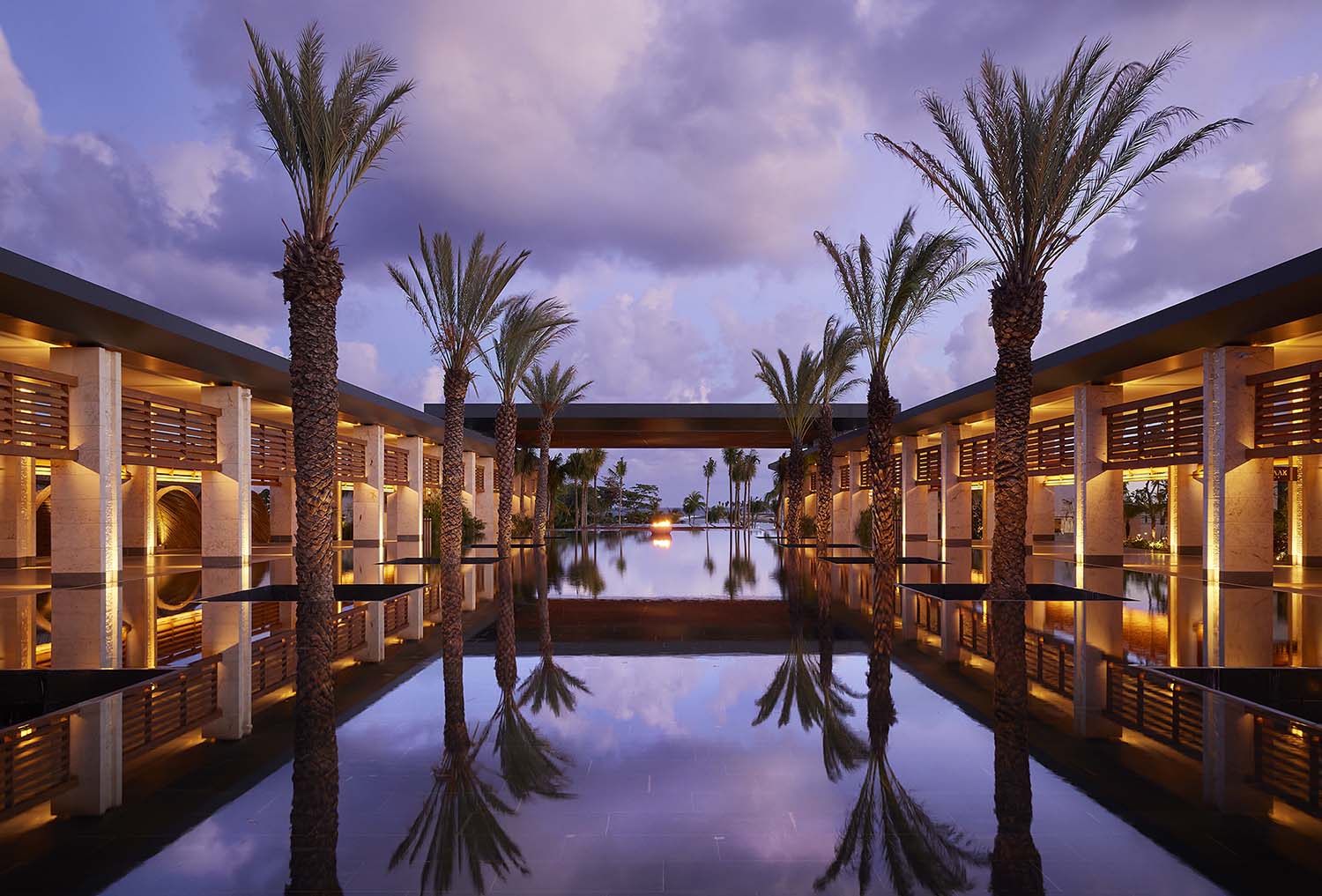 The guest rooms and suites feature local stones, woods and metals with caledonia granite floors reminiscent of volcanic rock formations. Privacy comes by way of screening elements made of locally sourced wood, whilst vanity areas provide separation without obstructing views of the tropical forest or ocean beyond. Hanging swings present a playful diversion, and private balconies with relaxation tub or plunge pool; a place to relax and enjoy the spectacular vistas.
Entering the hotel lobby is akin to stepping inside a portal to the magical paradise of Tulum, the oversized, intricately hand-carved wooden doors a doorway to a immersive and sensory experience. Pivoting shuttered walls along the length of the lobby frame sweeping views of the ocean and surrounding landscape, whilst a three-dimensional installation is suspended from above on ropes of varying lengths and sways to the rhythm of the wind, nodding to the rope-making past of the Yucatan Peninsula, and making a bold, textural statement.
Natural tones and organic elements are abound in the 16 spa treatment rooms, and carry on throughout the hotel's 11 restaurants and bars. From poolside bites to three 'chiringuitos', bold flavours at Autor and beyond, each meal is an experience and set within beautifully curated interiors.
Combining luxury and craftsmanship with tranquility off the beaten path, this Tulum resort is a fine addition to the impressive level of hospitality projects in this precious corner of the world.
@conradtulumrivieramaya
@hirschbednerassociates