Chef and restaurateur, Imad Alarnab, re-opens his beloved Imad's Syrian Kitchen in a larger space at Kingly Court, Carnaby. With room for up to 70 covers, the new space pays homage to his homeland through delicious fare (including a breakfast menu expected later in the year) and authentic design details that nod to his background.
A thriving restaurateur in Damascus before being forced to flee to safety after his restaurants were destroyed in the war, Imad made his way to London via Europe, sharing his cooking skills with fellow refugees and bringing people and food together through a series of undeniably success pop-ups on Columbia Road.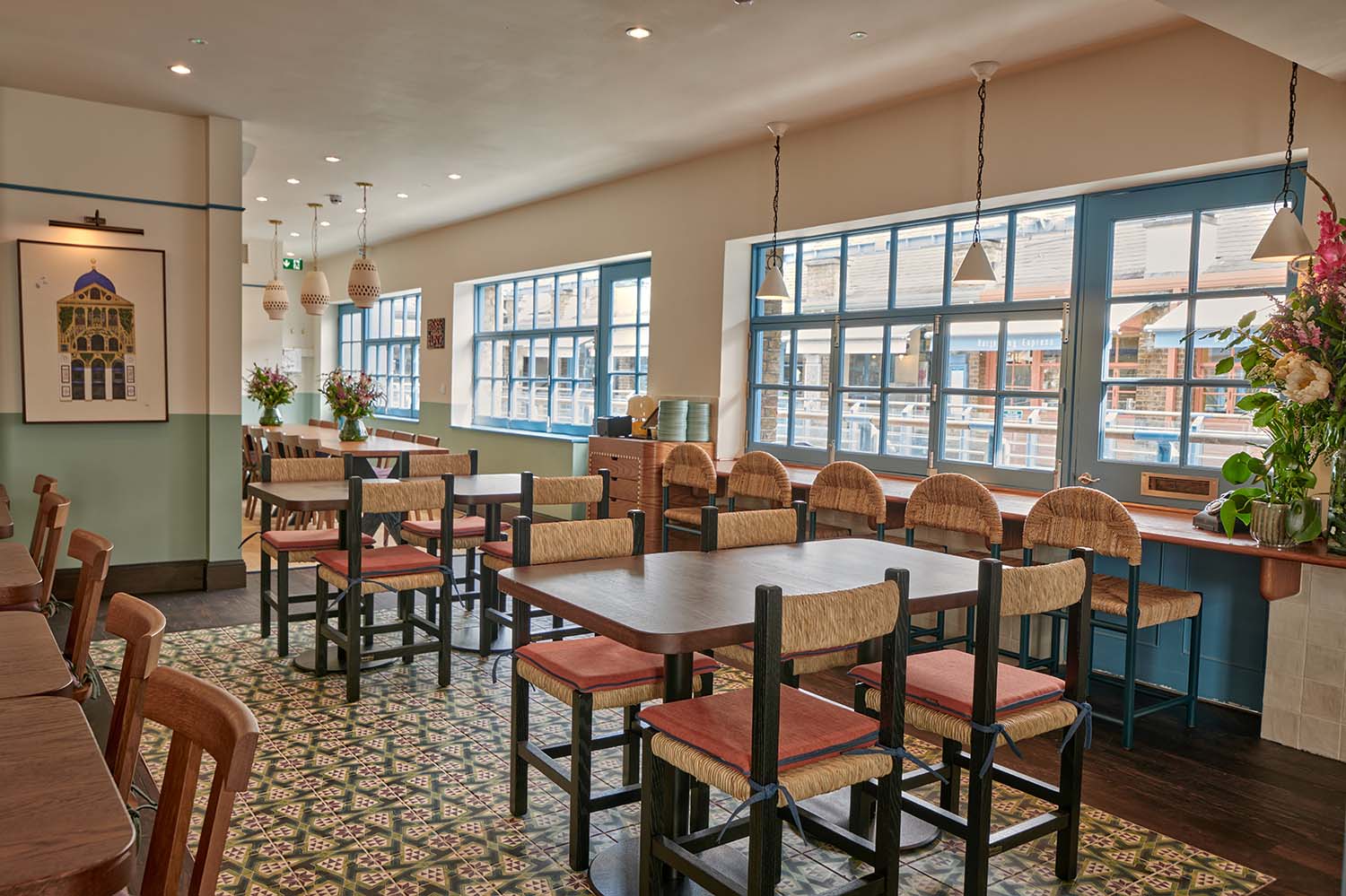 Opening his first bricks and mortar restaurant in Kingly Court in 2021, the new larger space sees things get even bigger and better, a space for fans to enjoy new dishes alongside old classics and low-intervention wines from Eastern Europe.
From Mezze served with dukkah and parsley to traditional Hummus and Baba ganoush and Imad's signature Falafel; Syrian moussaka served with fried aubergines and pomegranate molasses to Bamya, a dish found in households all over the Middle East made with okra, spiced tomato and cumin; or Lamb biwa, a burger of minced lamb baked in the oven and served with onion, tomatoes, peppers, chilli, parsley, and chives … whatever the mouthwatering offering, diners can indulge in a variety of tastes and flavours including some entirely vegan offerings.
Filled with natural light, the restaurant's design nods to his Syrian heritage with commissioned murals from British-Syiran artist Yasmin Hayar adorning the white washed walls, alongside traditional souvenirs and hand painted vases and lamps, that each serve to make guests relax and feel at home.
A warm and inviting new space that continues this refugee's inspired journey, Imad's Syrian Kitchen goes from strength to strength.