Housed within a historic St. Louis ten-storey, Renaissance Revival-style YMCA building, 21c Museum Hotel St. Louis includes a 173-room boutique hotel, contemporary art museum, Idol Wolf restaurant, Good Press café, Locust Street Athletic and Swim Club, and a full-service wellness centre, all in the heart of city's downtown close to the City Museum and CITYPARK stadium.
An urban oasis for artistic discovery, holistic wellness and world-class gastronomy, the latest opening from award-winning 21c Museum Hotels challenges the conventions of both the hospitality and museum worlds; providing a space where travellers and locals can converge to experience contemporary art exhibitions, community-focused cultural programming, and inspired food and beverage options.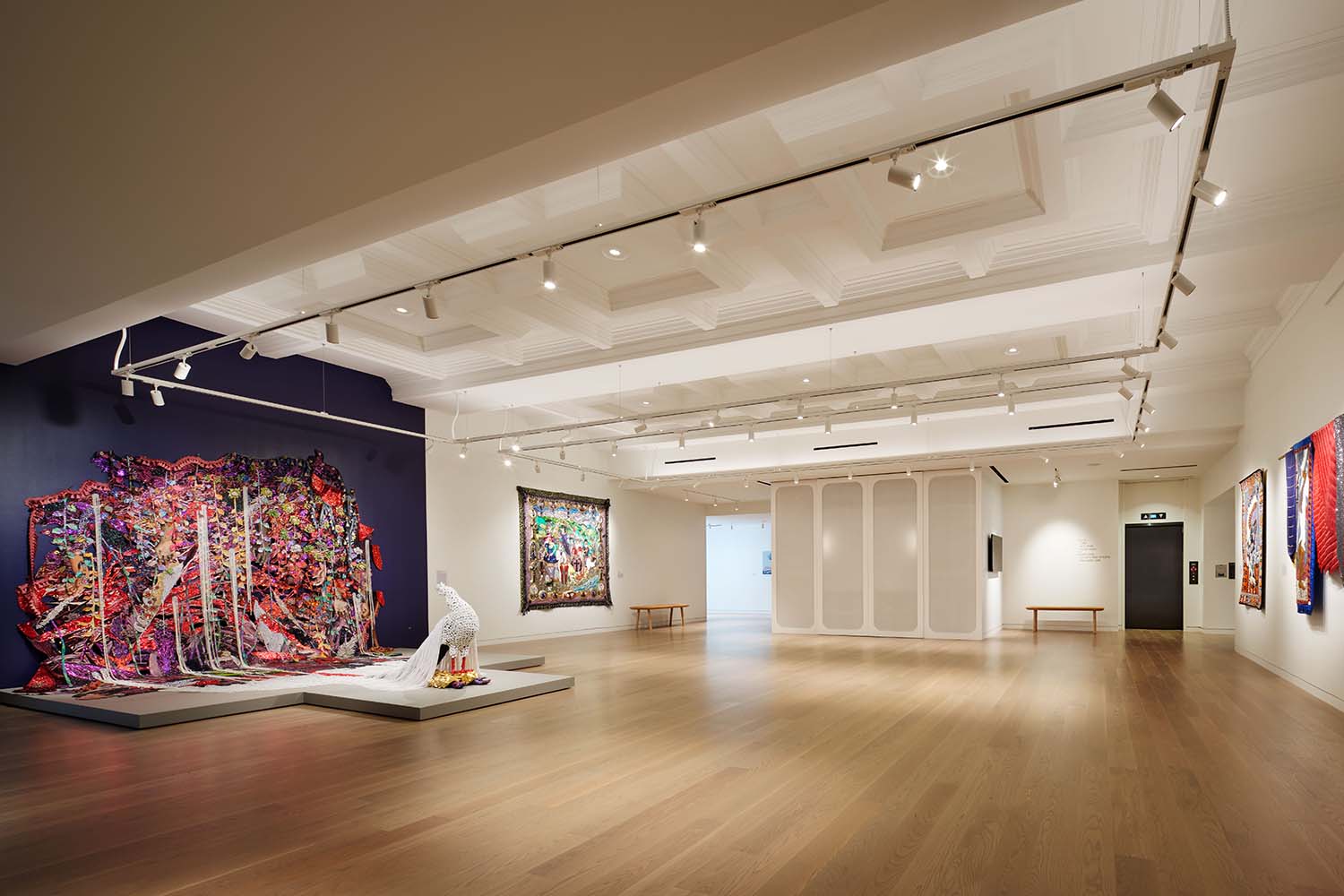 The brand collaborated with architects Perfido Weiskopf Wagstaf + Goettel and interior designers from Hufft Projects and Bill Rooney Studio to reimagine the iconic 95-year old fixture into a contemporary space that honours its historic roots, especially its significance as a YMCA building.
Alongside two luxurious 21c Suites and 173 artistically appointed rooms adorned with exclusive artworks from artists who have strong ties to Missouri, the property boasts over 14,000 square feet of museum exhibition space featuring site-specific art installations and rotating, curated exhibitions; as well as a 10,500+ square foot athletic and wellness centre, marking a new era not only for the 21c brand but for St. Louis itself.
Good Press coffee shop has been designed as a hub for hotel guests and downtown residents alike, selecting local roasters, growers, and purveyors to highlight the best of what the city has to offer. Likewise with Idol Wolf, the hotel's culinary offering, diners can enjoy local and seasonal ingredients infused with Iberian sensibilities, chef Matthew Daughaday creating a menu of 'pintxos' and tapas-style small plates intended to be shared to get the most from the dining experience.
Whether you're here to stay the night, indulge in a meal, or simply explore the multi-venue contemporary art museum, 21c Museum Hotel St. Louis is a massive new cultural draw for this famous city on the banks of the Mississippi River.