With a new location and brand makeover, East London favourite Yeast Bakery is bigger and better than ever, its new location near Broadway Market home to a bakery counter, café area, lifestyle and deli space, as well as the all-important kitchen.
Designed by Run For The Hills, the award-winning studio used the idea of a 'broken plan' within their new spatial design concept, allowing for a smooth customer flow and openness; each of the four zones was designed to have its own identity whilst adhering to the same overall design language.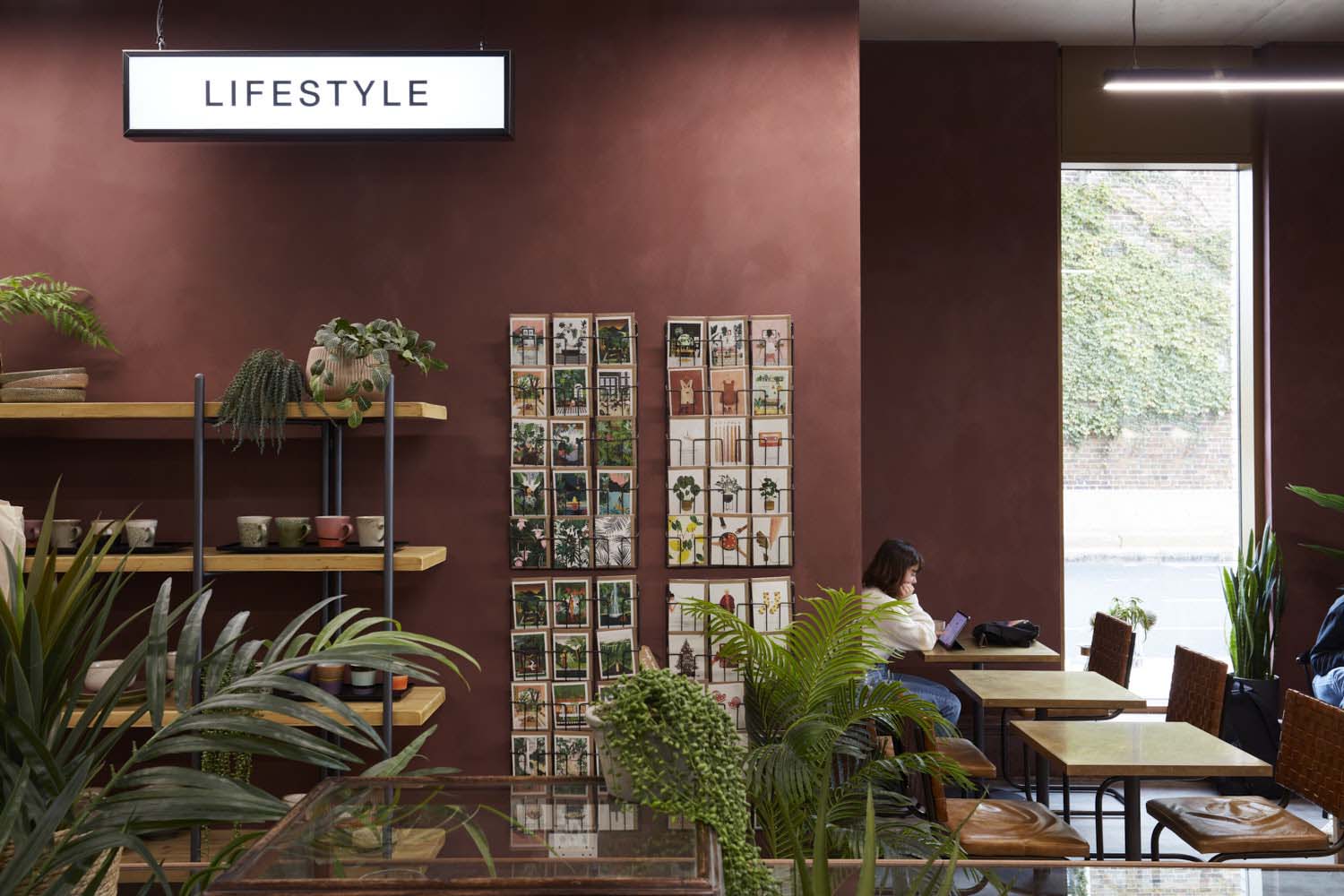 The new canalside premises features a Bauwerk Limewash on the walls to add a 'lived in' look, whilst a rich plum tone in the café seating area and dusky soft pink behind the main bar counter adds a splash of colour. Exposed concrete pillars are softened by textures and greenery, the overall palette of sophisticated colour and materials counteracting the rawness of the more industrial characteristics.
Also in charge of the branding, the design team created a clean and simple refresh, including a new timeless bespoke logotype and two minimal lettermark roundels. Whilst the exterior features two white signs and decals on the windows, in-venue graphics include a series of blackened steel framed lightboxes hanging on metal chains which serve to divide the spaces and add personality to each zone.
Products are displayed atop a deli counter topped in solid concrete, with a textured concrete front adorned in parts with soft pink 3D porcelain tiles; a frame-less case enables customers to swoon over all of the fresh bakes treats for sale. In the dining area, customers can enjoy coffees, pastries and light bites at a mix of seating set ups, including a timber high bench table, tactile leather-topped tables with timber frames, and a mix of zinc and black tables with eclectic dining chairs.
In the shop area, industrial and metal shelving units display coffee beans, chai tea and handmade gifts, whilst lush greenery adds even more inviting appeal to an already irresistible aesthetic.
Founded in 2011 by Ben Keane and Angela Chan, with the intention of making the perfect croissant, Yeast Bakery has since become a much-loved staple of East London life, and this latest incarnation is set to offer an exciting new chapter to their story.
@yeastbakery
@runforthehillslondon