Creating a cozy and inviting outdoor space is one of the best ways to make your home feel warm and inviting. Whether it's enjoying some morning coffee on the porch, or an evening cocktail with friends around the fire pit, having a comfortable outdoor space is essential for relaxing and entertaining guests.
With this blog post, we explore tips and tricks for transforming any empty patio into an oasis of comfort and style. You'll find that creating a stunning outdoor living area is within reach with just a few simple steps.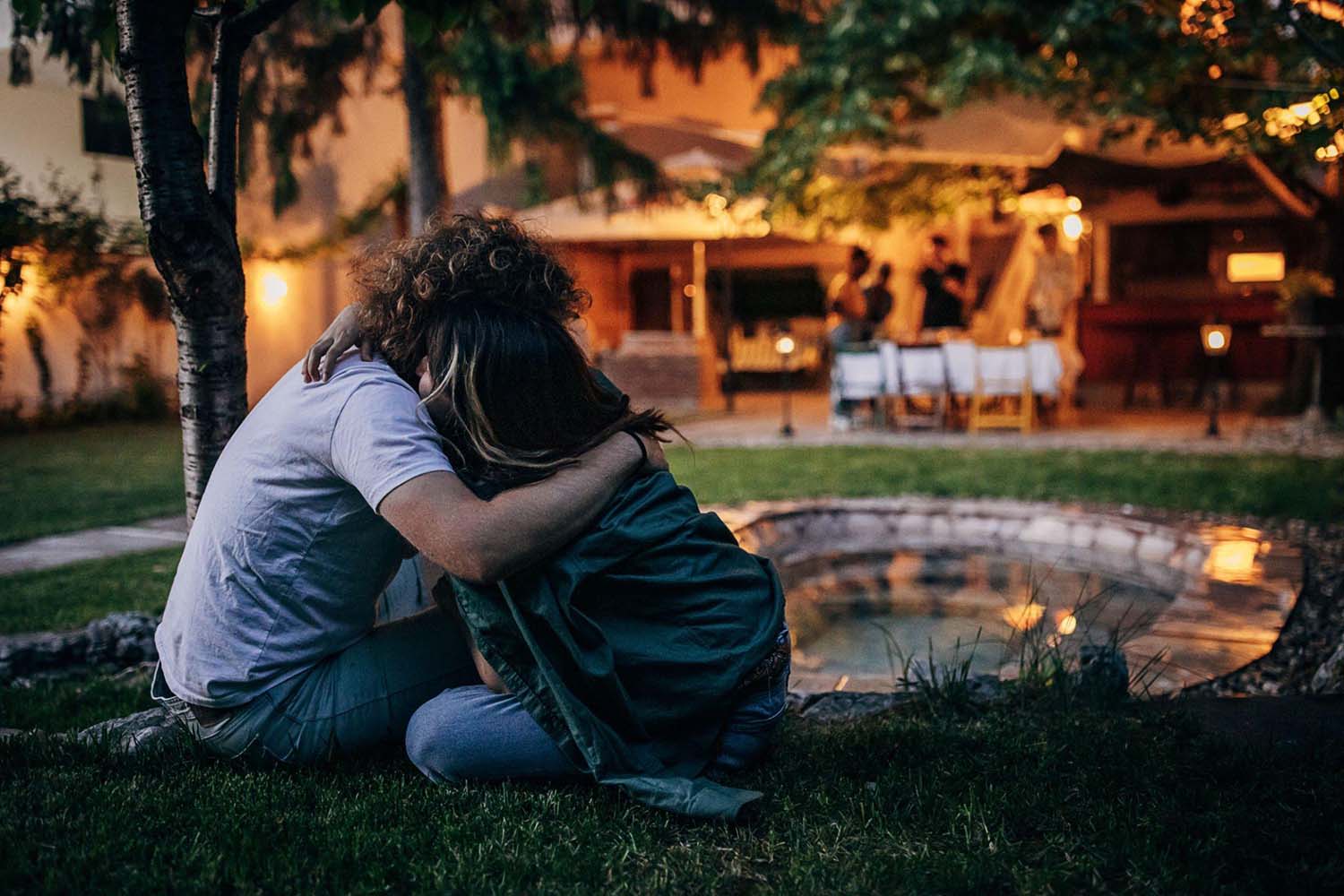 Consider adding outdoor fountains
Adding an outdoor fountain to your outdoor space is a great way to create a relaxing atmosphere and add high visual appeal. There are numerous types of outdoor water fountains that you can pick from. These include:
– Freestanding fountains or wall fountains that take up less space.
– Stone fountains give a more natural look to your outdoor space.
– Metal fountains create a modern touch.
– Tiered fountains can provide the soothing sound of cascading water.
– Smaller tabletop fountains are perfect for cozy balconies or patios.
Overall, outdoor fountains add tranquility to your outdoor space and also increase your property value whenever you would like to sell it.
Invest in sturdy outdoor furniture
With weather changes and the unpredictability of the elements, purchasing sturdy outdoor furniture can ensure that you get the most value for your money.
Imagine enjoying a warm summer evening on your patio, sipping a cool drink with friends and loved ones, without being worried about the state of your furniture. Durable outdoor furniture can create an inviting atmosphere that's perfect for hosting guests or simply relaxing in nature. Opt for metal, wood, or synthetic materials, as these high-quality outdoor furniture materials are sure to give you peace of mind knowing you'll be able to enjoy it for many years to come.
Choose comfortable seating cushions and pillows
When relaxing in your outdoor space, nothing beats sinking into a comfortable chair or sofa. But what makes the experience even better is being able to nestle into a soft, supportive cushion or pillow. For example, if you are planning to spend a lazy afternoon reading, having the right seating cushions and pillows can make all the difference in your relaxing experience.
Besides providing that extra comfort you have been striving for, they also add a pop of colour or texture to your décor. So why settle for a hard, uncomfortable chair when you can turn your seating area into a cozy haven?
Incorporate plants into your space
If you're looking for a quick and easy way to refresh your space, adding plants is the perfect solution. Plants come in so many different shapes, colours, and sizes that it's easy to find a plant that suits your style and the space you have available.
Bring a burst of life and energy to a room while improving air quality and reducing stress levels at the same time! Maybe you're opting for a tall and leafy monstera or a small, colourful succulent, plants are an affordable and effective way to add beauty and joy to any area in your yard.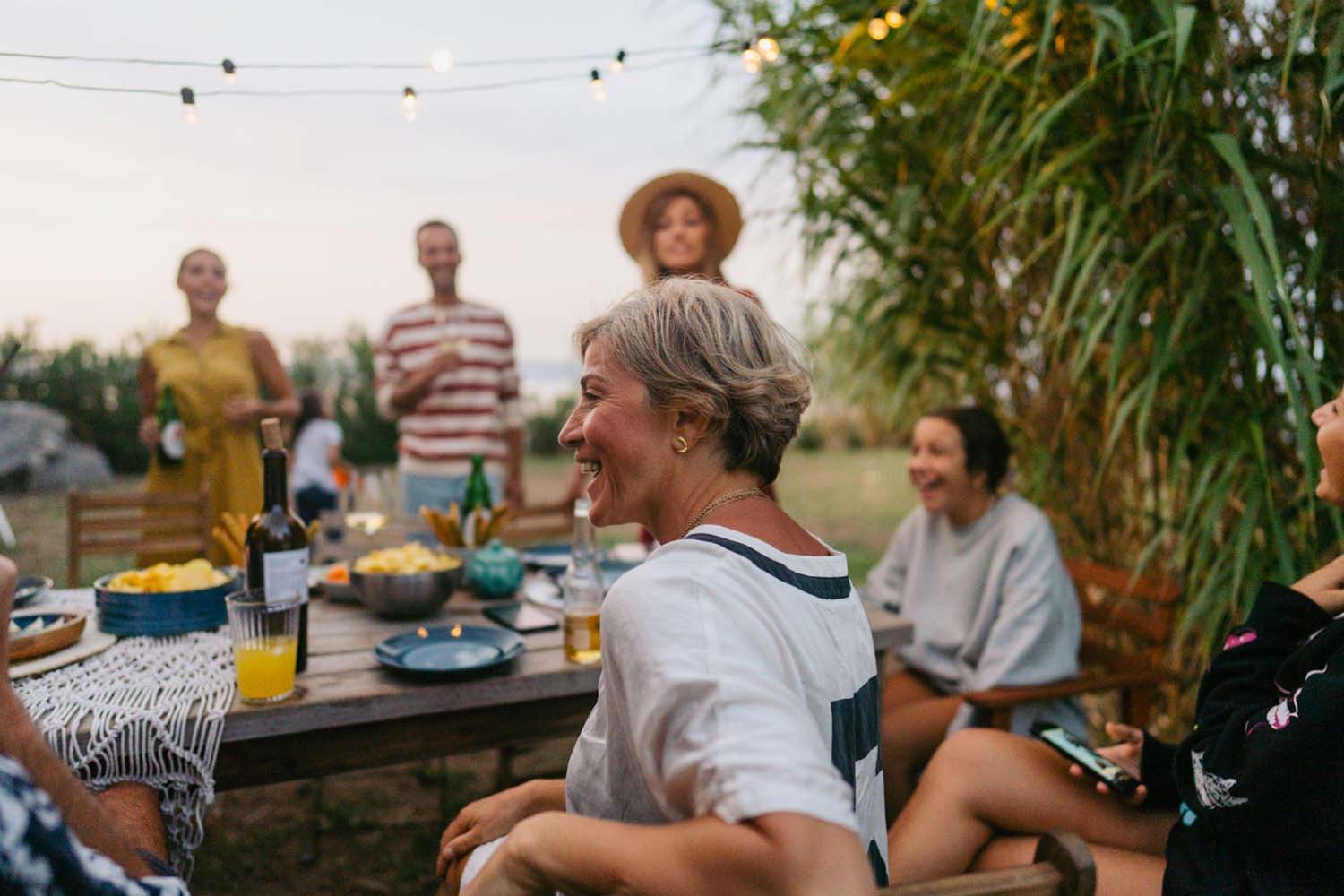 Hang twinkling string lights
There's something about twinkling lights that sets the mood for an unforgettable evening. And when placed outdoors, they can elevate any setting to the next level. If you're looking to create a romantic atmosphere, hanging twinkling string lights is the way to go.
Imagine dining under a canopy of lights, with the stars overhead and a gentle breeze brushing against your skin. Or, enjoy a glass of wine with your loved one as you lounge in the garden with soft lights shimmering around you. It's the perfect way to add a touch of magic to any outdoor space and set the scene for a night to remember.
Add a fire pit or fireplace
As the cool breeze of autumn starts to settle in, there's nothing like snuggling up with friends and family around a warm and inviting fire pit or fireplace. Imagine roasting marshmallows, sipping hot cocoa, or just enjoying each other's company while the flames dance in the background — it's the perfect way to spend a chilly night without having to travel.
Whether you opt for a classic rustic fire pit, a sleek and modern fireplace, or something in between, adding this cozy amenity to your backyard or patio is sure to be a hit with everyone who visits. So, why not go ahead and light the fire tonight?
Place accent pieces
Transform your outdoor space with the addition of accent pieces like garden sculptures, wind chimes, or an outdoor fountain. These decorative touches add character, style, and personality to any garden or patio, making it a unique reflection of your individual taste. Choose from a variety of designs and styles to suit your preferred aesthetic.
While garden sculptures can be a conversation starter, wind chimes add a touch of whimsy while inviting a gentle breeze to create a relaxing ambiance. Whatever your choice, accent pieces are a simple and effective way to spruce up your outdoor space and make it your own.
Accommodate dining in your outdoor space
What's more enjoyable and relaxing than a beautiful meal while breathing in the fresh air and taking in the sights and sounds of nature? That's why many people are opting to create outdoor dining spaces in their homes. With a little creativity and planning, you can have a comfortable and stylish area to entertain guests or simply unwind after a long day.
From simple arrangements of chairs and a table to more elaborate setups complete with fire pits and outdoor kitchens, there are plenty of options to select from. Don't miss out on this amazing opportunity!
The combination of furniture, plants, and accents will bring a modern feel to the yard while providing more space for fun activities. Whether you're entertaining large groups of friends or having alone time with nature, the hard work is sure to pay off as you enjoy beautiful sunsets in your charming outdoor paradise. With these tips, you can easily transform your otherwise ordinary backyard into an enchanting escape destination that your friends and family will remember forever!