Bathrooms are not just functional spaces, they can also be a place of relaxation and rejuvenation. This article will explore some tips on how to transform your bathroom into a spa-like oasis through accessorising.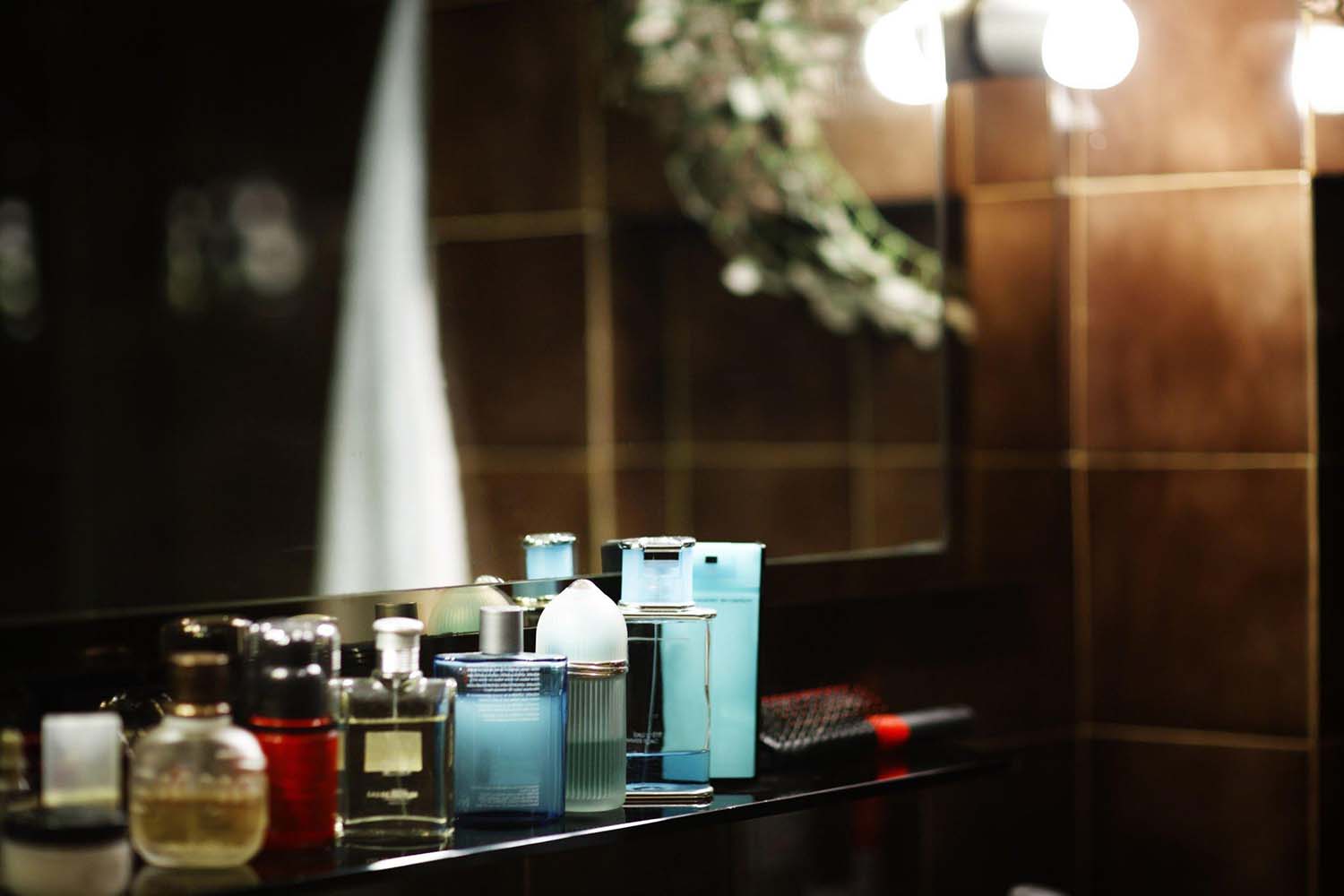 Add some shelves for extra storage
Adding extra shelves in your bathroom is a practical way to increase storage space and organise your toiletries, towels, and other bathroom essentials. When it comes to adding shelves, there are a few options to consider. You could install floating shelves, which are easy to install and offer a modern, minimalist look.
Another option is to use over-the-toilet storage units, which maximise vertical space and offer a convenient storage solution. Regardless of which option you choose, adding extra shelves can help keep your bathroom organised and tidy, while also adding a decorative touch to the space.
Impress with floor and wall tiles
Incorporating floor and wall tiles in your bathroom is an effective way to add style and personality to the space. Tiles come in a wide range of colours, textures, and designs, so you can find the perfect fit for your bathroom decor. Whether you want to create a sleek and modern look with large-format tiles or add a touch of elegance with mosaic tiles, there are plenty of options to choose from.
When it comes to choosing tiles for your bathroom, there are many options available from tile specialists such as Target Tiles, to suit any style and budget. Ceramic, porcelain, glass, quartz, and natural stone are popular materials that can be used to create beautiful and functional bathroom floors and walls. Large format tiles are perfect for creating a seamless look, while mosaic tiles can add texture and visual interest.
Non-slip and wetroom flooring are great options for creating a safe and practical bathroom, especially for families with children or elderly relatives. Patterned tiles can add a touch of personality and character to the space. With such a broad range of options, customers can easily find the perfect tiles to match their personal style and budget.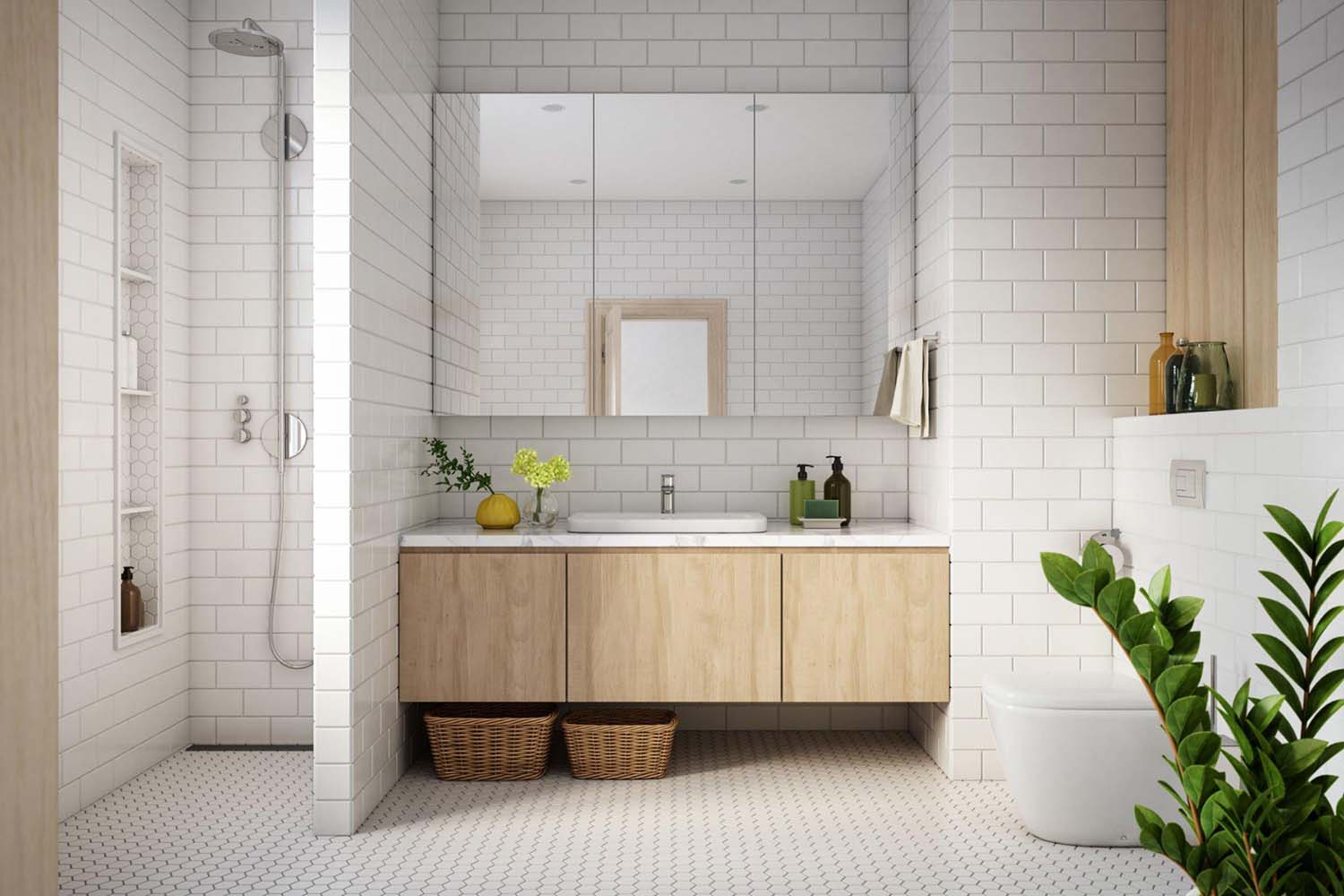 Hang useful wall accessories
Hanging useful wall accessories is an effective way to maximise space and add functionality to your bathroom. One of the most common wall accessories is a mirror, which is not only practical but can also make your bathroom feel larger and brighter. Another popular accessory is a towel rack or hook, which keeps towels off the floor and within easy reach.
Other useful wall accessories include shelves for storing toiletries, a toothbrush holder, a soap dispenser, and a toilet paper holder. By hanging these accessories on the wall, you free up valuable floor space and make your bathroom look more organised and tidy.
Add a coloured bath mat
Adding a coloured bath mat is a simple yet effective way to add a pop of colour and texture to your bathroom's interior. Bath mats not only add aesthetic appeal, but they also serve a practical purpose by providing a non-slip surface to step on when getting out of the bath or shower. When choosing a coloured bath mat, it's important to consider the colour palette of your bathroom- if your bathroom has neutral or muted tones, a brightly coloured bath mat can add a playful touch.
Alternatively, if your bathroom is already quite colourful, a bath mat in a complementary shade can help tie the room together. It's also important to consider the material of the bath mat- cotton bath mats are soft and absorbent, while bamboo or teak mats offer a spa-like feel.
Allow space for nature
Incorporating nature into the design of your bathroom can have numerous health benefits. Exposure to nature, even in small doses, has been shown to reduce stress, improve mood, and increase overall well-being. One way to bring nature into your bathroom is by incorporating natural materials such as wood, stone, or bamboo.
You could install a wooden vanity or add a potted plant to the space. Another way to incorporate nature is through colour choices; earthy tones such as greens and blues can create a calming atmosphere reminiscent of natural landscapes.