Israel is a land of extremes, with many interesting places to discover, including ancient cities and desert landscapes. This country has a fascinating history, delicious food, and buzzing nightlife, making it worth a visit.
Since the news doesn't depict Israel in the best way, tourists often wonder whether it's a safe destination to travel to. Well, it is! In fact, unlike other popular destinations in Europe, the country has very low crime rates. Mugging and violence don't really occur often, especially towards tourists. Obviously, you should still use common sense and take some precautionary measures, especially as a solo female traveler.
However, if you have concerns regarding safety – or planning a trip to Israel simply feels overwhelming- you can look into group travel. Doing so can save you a lot of stress, as you no longer have to deal with the logistics of your trip. All you have to do is enjoy the wonderful experience! It's important to mention that there's no right way to travel – it all depends on your preferences.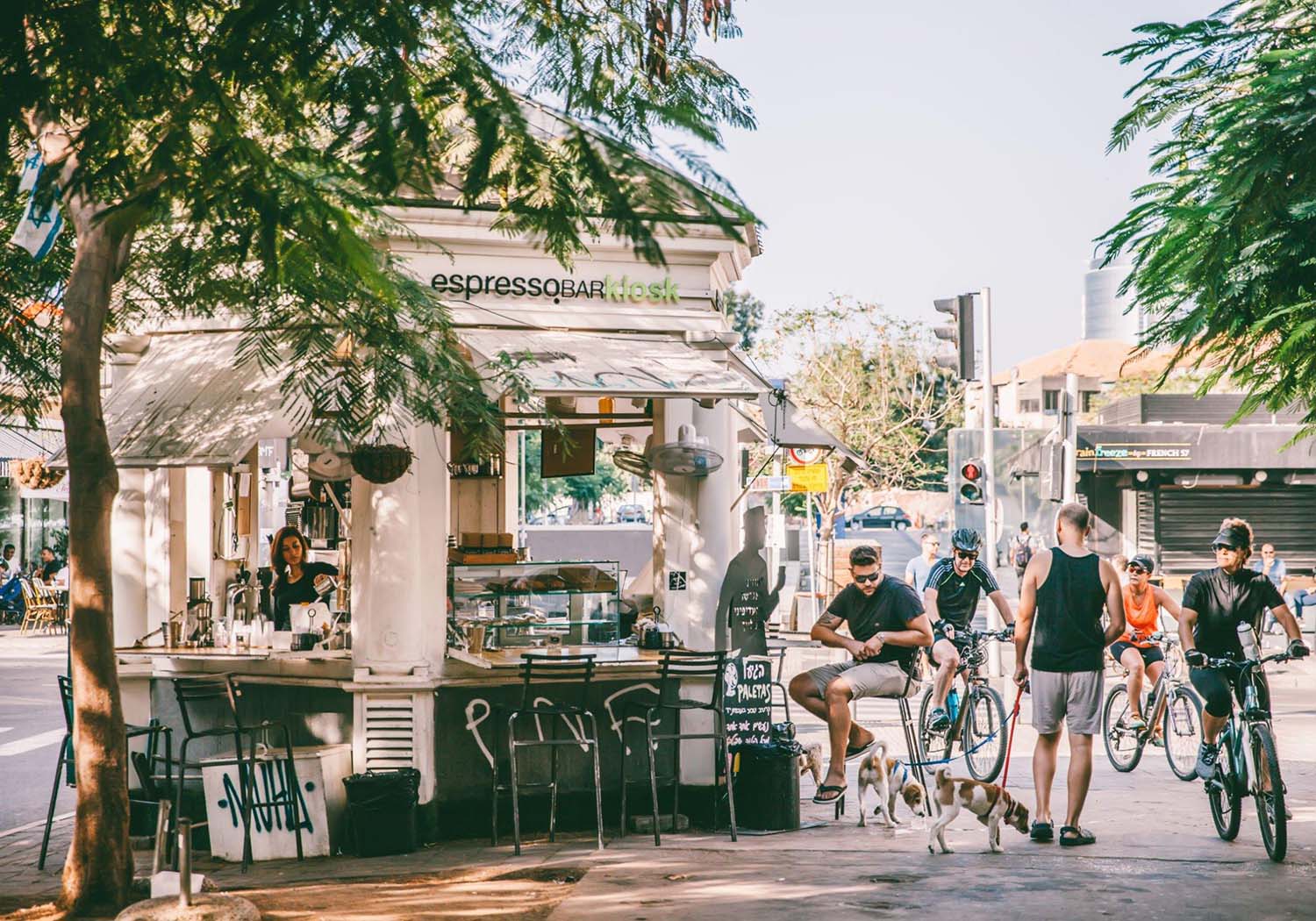 Exploring Israel solo: what are the advantages?
Solo traveling in Israel obviously has its pros – one of them is that you are entirely in control of your trip! No one will tell you where to go and what to do, and you can create your own itinerary.
In other words, you have complete freedom to organise your trip however you want. You don't have to compromise, and you can be spontaneous. Also, traveling solo allows you to explore a place at a slower pace. Let's say you fall in love with Tel Aviv (who wouldn't?) and want to stay longer in this vibrant city.
You can take the time to explore its museums, bike around and enjoy the beautiful views, or discover great pieces of street art – all by moving as slowly as you wish. If you travel with a group, you don't have this flexibility.
Perhaps one of the best advantages of solo travel is that you get to learn more about yourself and grow as a person. You'll have to deal with different challenges, and as you do so, you'll become more confident. Plus, you can get out of your comfort zone and strike up a conversation, thus connecting with locals.
Israelis speak English, but learning Hebrew definitely has its advantages. The effort of using Hebrew words and expressions instead of English ones will always be appreciated. Plus, learning a new language has a lot of benefits for the brain, so search for "My Israel books" and get started with the basics.
There are many things you can see and do in Israel as a solo traveler, such as exploring religious sites or going to the beach. For instance, the Sea of Galilee is great for swimming, while Eilat is an amazing spot for diving and snorkelling. A must-do thing in Israel is visiting Machane Yehuda, which is a delicious local market where vendors sell fresh vegetables and fruits, as well as nuts, seeds, fish, cheese, meat, and more!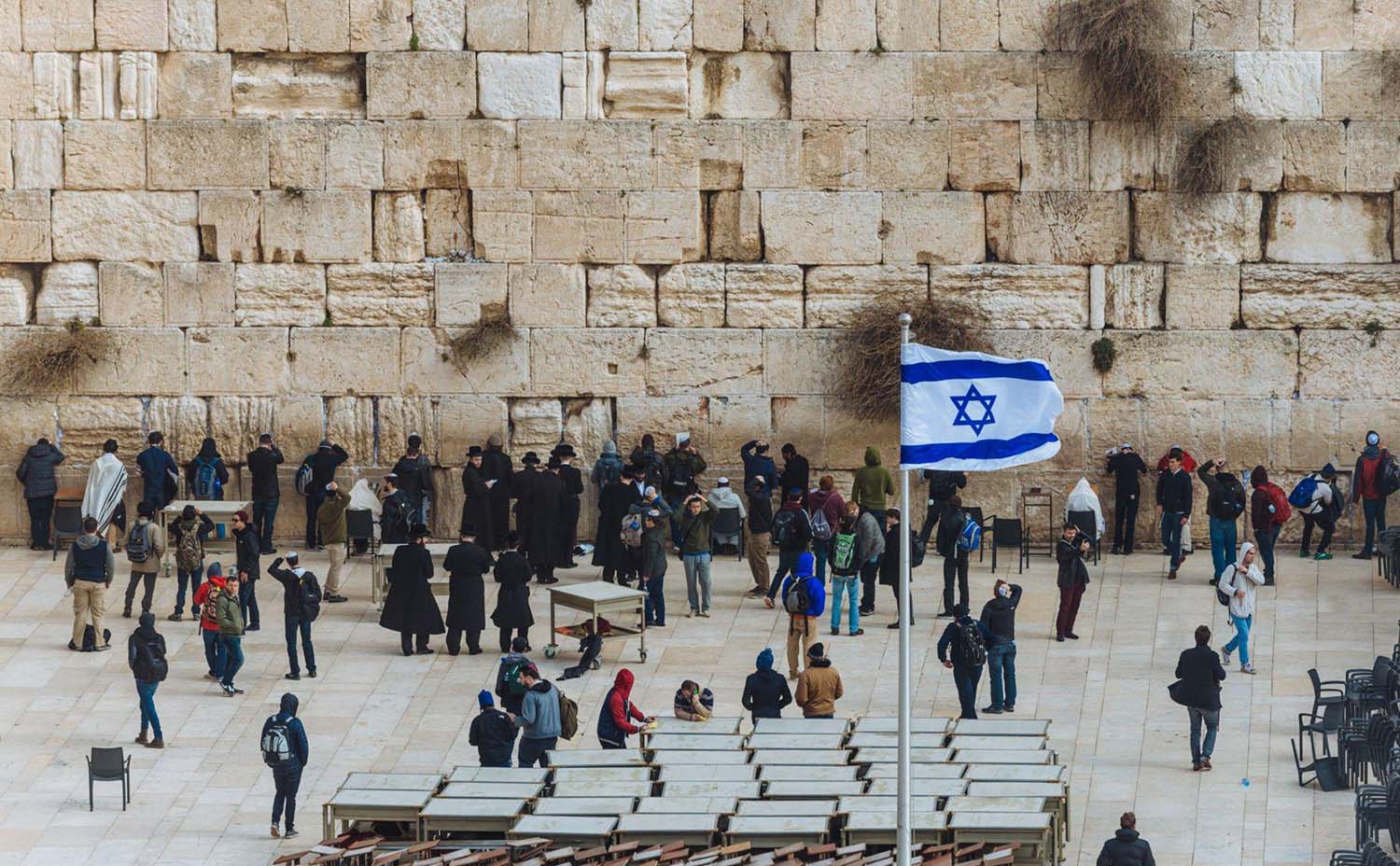 Booking a tour gives you peace of mind
Traveling solo can be exciting, but let's be honest: it's never easy to plan a trip. Fortunately, that's something you won't have to worry about if you decide to take an organised group tour instead of visiting Israel alone.
If you don't enjoy creating an itinerary and find it rather stressful to choose top attractions in Israel, choosing group travel is the best thing to do because the tour company can take care of this aspect and customise the trip based on your needs and interests. For instance, christian holy land tours with Israel Connection represent a unique opportunity for travel enthusiasts to experience sacred sites like the Sea of Galilee, Bethlehem, the Garden of Gethsemane, and more.
You can explore the magic of Israel as you tour with experienced guides who will ensure your trip will be spiritual and uplifting.
Group tours are an affordable way to visit Israel, which is great, given that Israel isn't really a budget destination. Local food may be cheap, but that's not the case for accommodation and transport. However, on a group tour, there are several hotels you can choose from based on your budget.
Since almost everything is included in the package, your trip will be less expensive than going alone. Moreover, the group tour is organised effectively to ensure you'll have an unforgettable experience and not miss out on exciting spots in the Holy Land.
For instance, a 7-day itinerary would include attractions like Nazareth, the Golan Heights, Jordan Valley, the old city of Jerusalem, Masada, Bethlehem, and the magnificent Tel Aviv. During the tour, you can tap into your spirituality and pray at the Christian holy sites while also getting a taste of Israel's modernity.
Obviously, one of the most significant advantages of group travel is that you'll meet like-minded people with whom you can build friendships. When you travel alone, you can experience feelings of loneliness, making you feel anxious and depressed. But that's not the case when it comes to organised tours.
Besides, they are great for shy travellers, making it easier to get out of your comfort zone and talk to people, as you have no choice but to be around them. And since you're traveling together, you won't have any trouble finding a topic for discussion.
Solo travel vs group travel: what's the best way to explore Israel?
It's hard to give a concrete answer to this question because both options have their own pros and cons. Israel is an interesting country, and there's a lot to see and do there, whether you go solo or with other traveler enthusiasts.
However, booking a group tour is sometimes a better choice simply because it makes traveling less stressful. The overall experience can be a lot more memorable, as you can share the moment with others. However, the decision is ultimately personal. Only you get to decide how you'll explore the Holy Land.
But whatever option you choose, what matters in the end is to make the most of your trip and the time you spend there.